The staff waited expectantly as the lifesaving transport pulled onto North Shore Animal League America's Port Washington, N.Y. campus on a weekday evening with 29 tiny kittens aboard, completing their journey to safety.
Five of these innocent, young kittens had already been through so much hardship during their short lives. These babies had been abandoned with their mom when the tenant of a rural Virginia property just moved away and left them behind inside the house. Rescuers from the Middleburg Humane Foundation were horrified by what they found in the building.
"The cats were kept in cabinets. The veterinarian believes that perhaps the umbilical cord was wrapped around one of the kitten's front paws and cut off blood flow to the paw due to the mother's inability to move freely," said Marnie Russ, Program Administrator, The National Kitten College at the Animal Welfare League of Arlington. "He doesn't think it was an injury that had healed."
Help give neglected and abandoned animals, like these tiny kittens, the lifesaving care and compassion they need—and deserve.
Upon examination at Animal League America, it was also discovered that two of the kittens had ringworm. So they needed to go into isolation right away in our Freed Recovery Center as this fungus is very contagious. They would get special care and baths to make them comfortable. Young animals with undeveloped immune systems are usually susceptible to this fungus. An unclean environment and poor nutrition can also contribute to their succumbing to ringworm.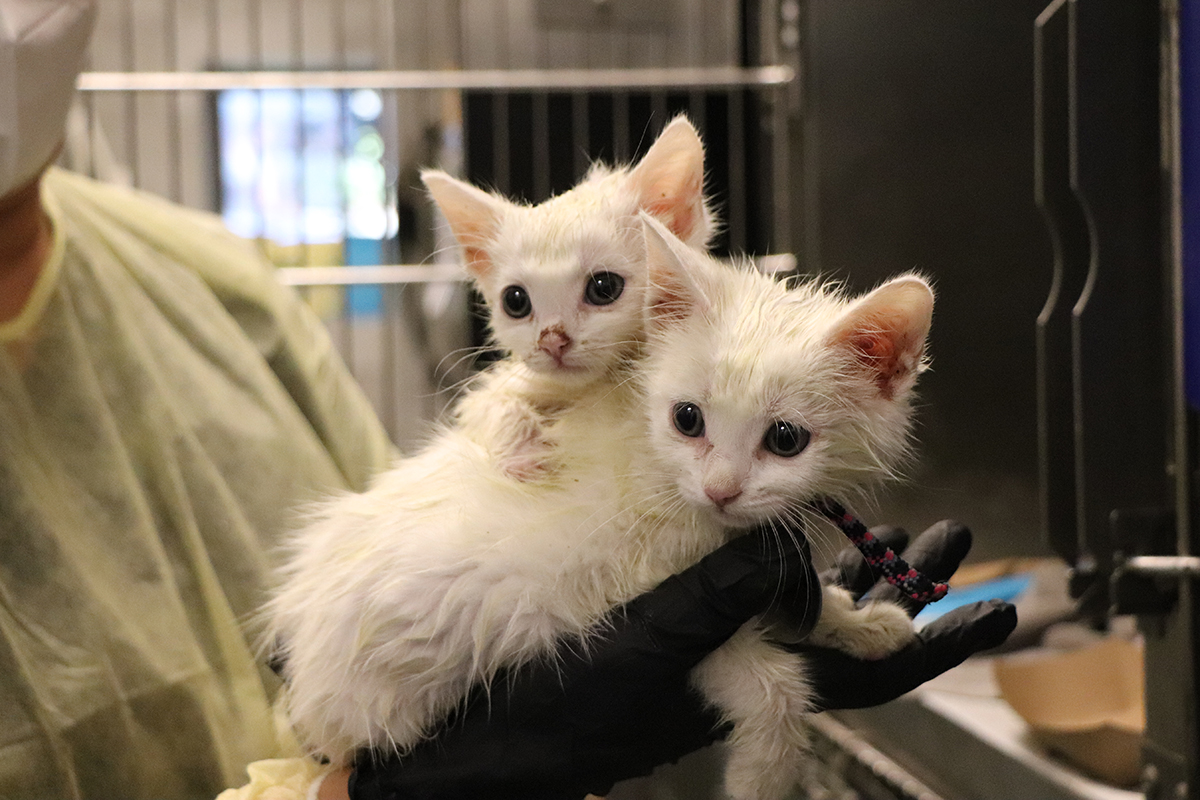 "Marnie is wonderful and it's a pleasure to work with the Animal Welfare League of Arlington," said Karla Agostinello, Rescue Manager at Animal League America. "This is the third time that we have partnered with The Kitten College to save the lives of felines."
When Animal League America can take in these kittens from The Kitten College, their staff can now go out to rescue more babies in need during the busy kitten season and bring them into their nursery. Together, we're able to save even more kittens from euthanasia.