Not even a coyote trap was going to stop Dolly — only a year old herself — from taking care of her babies. When North Carolina Animal Control discovered Dolly in the woods, she had the jaws of a trap clamped painfully onto her front paw, and her two precious puppies right by her side.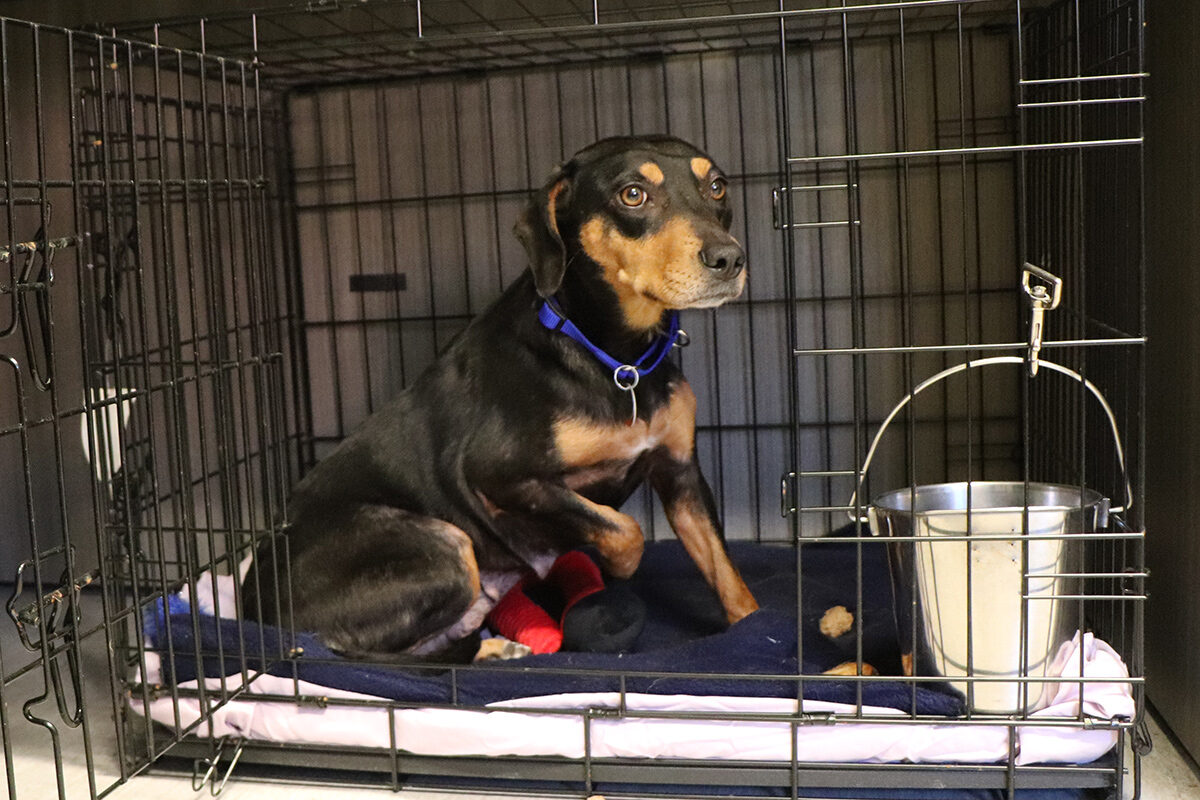 Working with our Tennessee-based partner Rescue Dog and End of Life Sanctuary, we have been able to transport Dolly and family to the safety of Animal League America. Dolly received a full medical examination from our Pet Health Centers team, including x-rays to thoroughly determine the extent of her injury.
According to Animal League America Chief of Veterinary Staff, Dr. Mark Verdino, "When she was sedated while in North Carolina, the trap came off with a portion of her paw still in it. The wounds have healed well since then." Fortunately for Dolly, Dr. Verdino noted, "Although the digits are gone, she still has the weight-bearing pad, so there is no need to amputate at this time."  The puppies were in perfect health, considering the way they were found, thanks in large part to Dolly's efforts to put their care first. It wasn't long before the puppies were adopted into responsible, loving homes. However, Dolly will need more time.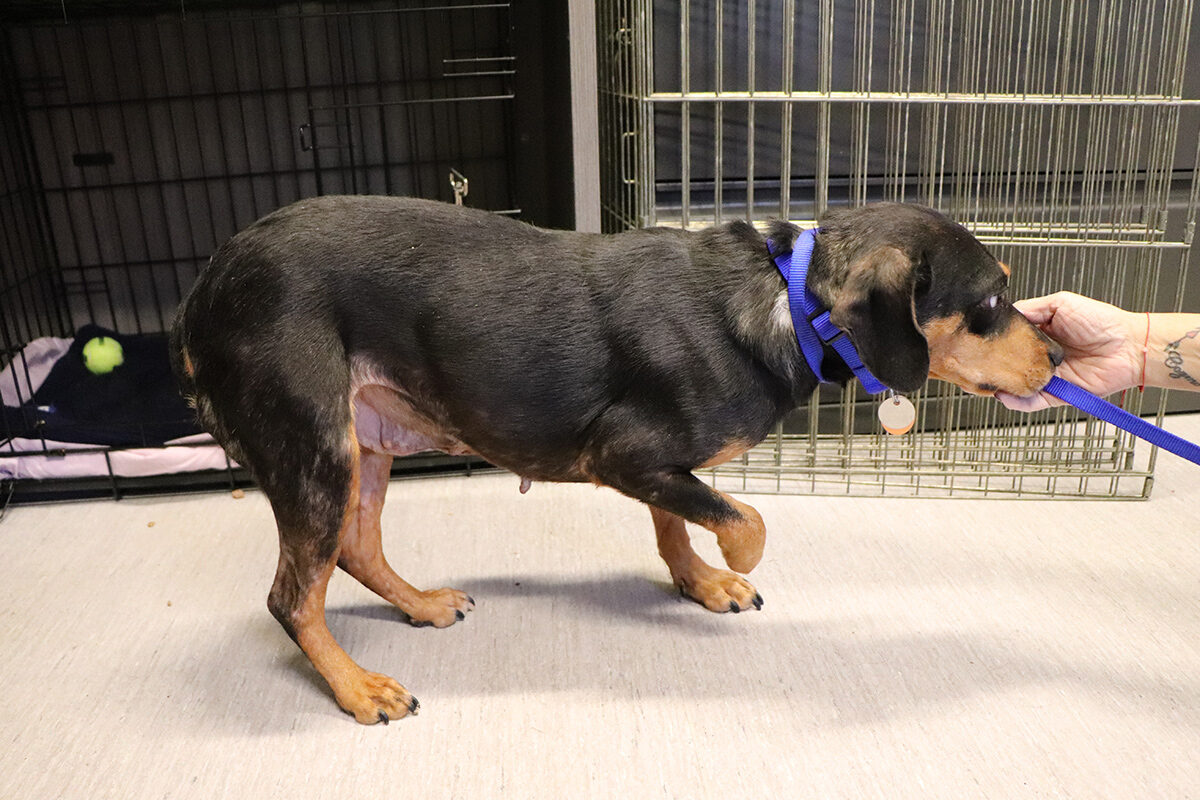 We will continue to monitor Dolly to be certain she won't have residual effects from the damage she suffered, and ensure she has the best level of mobility possible. She is currently receiving a little extra special treatment while being fostered in the kennel office of Rescue Manager, Karla Agostinello. Dolly is still a little shy, but Karla seems to have the magic touch. "She would do great in a home with another dog," said Karla when asked about the perfect home for Dolly, "she simply lights up when she sees other dogs." Our Pet Behavior team will also assist in getting Dolly ready for adoption by helping her work through her fearfulness with time, routine and confidence-building exercises.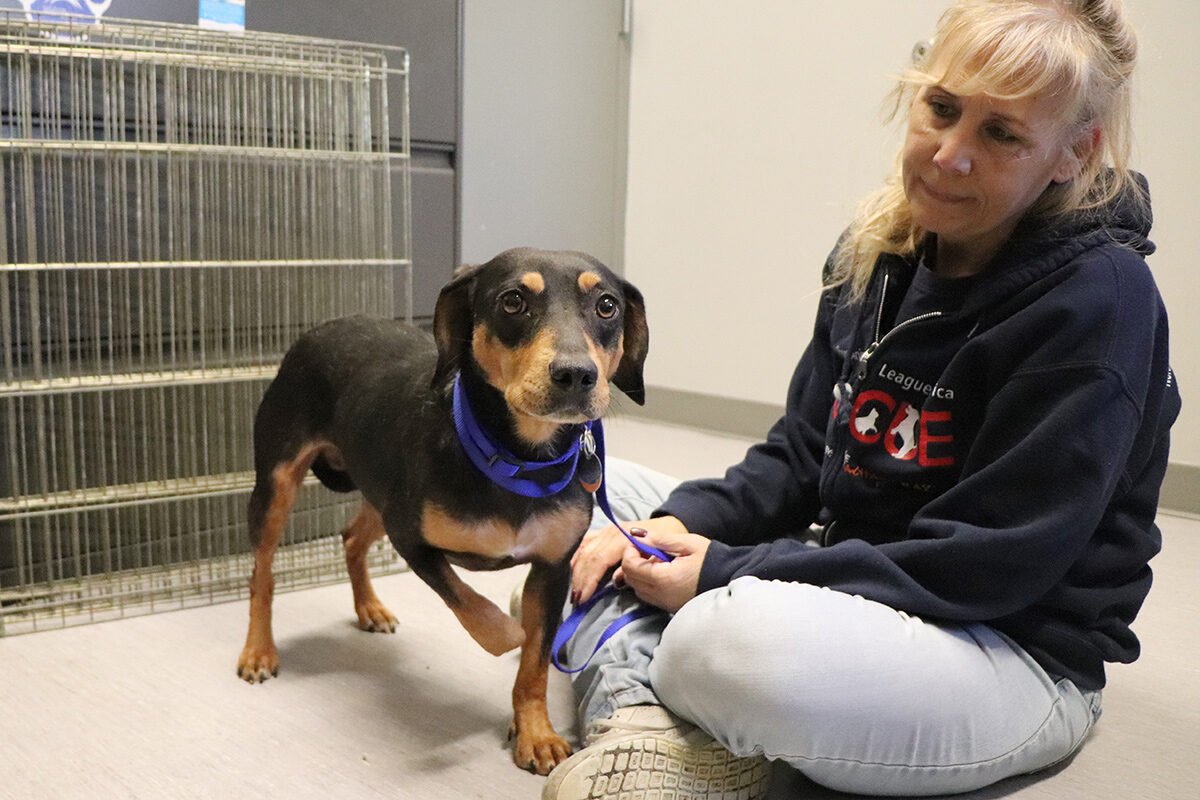 Dolly is a picture of fierce love and loyalty — protecting the puppies who were depending on her, despite her hardship. With your support of our rescue relief efforts, together we can provide Dolly with the warmth and nurturing she needs until she's ready to find the loving home she deserves.