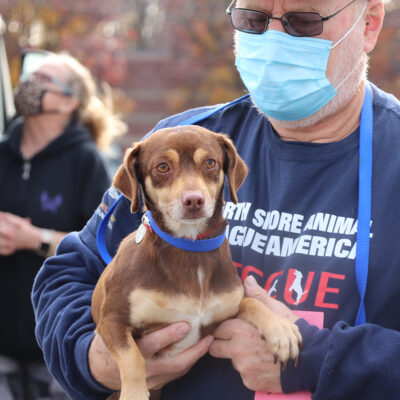 While Kentucky and the surrounding areas deal with the aftermath of the recent tornadoes that hit the region, we at North Shore Animal League America continue to keep them in our thoughts and prayers.
Our Emergency Rescue Team is currently working with our partner shelter Humane Society of Marshall County who are in urgent need of supplies, both for themselves and their neighboring communities. We have shipped a large order of supplies that includes crates, kennels, water bowls, litter pans, toys and more. Later this week we will also be sending a large shipment of collars and leashes for the influx of animals they will be receiving.
We stand ready to help in any way we can. This includes transporting homeless animals from our partner shelters to make room for those displaced from their loved ones by this devastating storm. In the meantime, below is a listing of shelters that could use your support including Humane Society of Marshall County. Some have Amazon Wish Lists where you can order items and send supplies directly to the areas in need.