North Shore Animal League America's Rescue Team received a cry for help from the Georgia Coalition, a group of shelter partners we regularly work with in the south. There were three mama dogs with pups that would be euthanized if they couldn't find a place for them right away. We immediately said we'd take them, and they were all put on a lifesaving transport directly to our Port Washington, NY campus.
"I feel really good that we were able to take these moms and babies because they had very little hope for a future," said Karla Agostinello, Rescue Manager at Animal League America. "Now these families, when they are ready, can find loving and caring homes through our Adoption Center." All three have sad, even tragic, stories.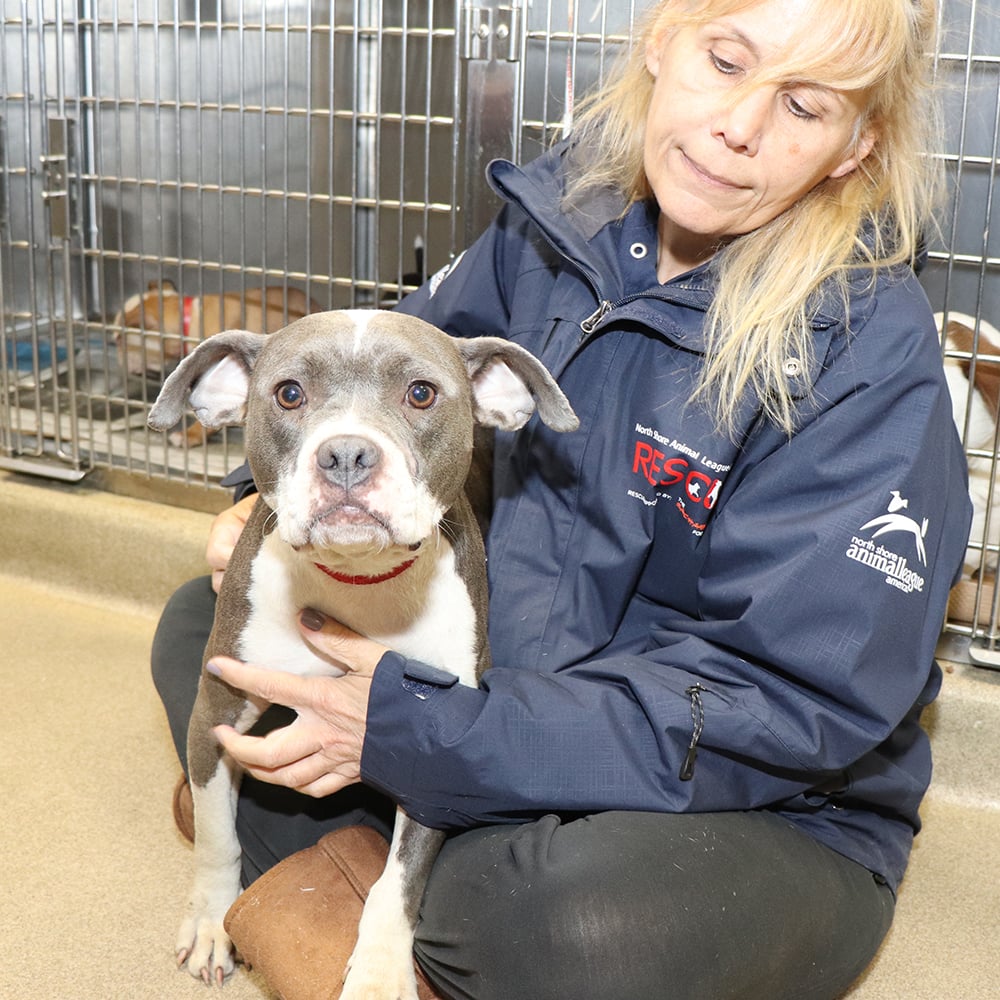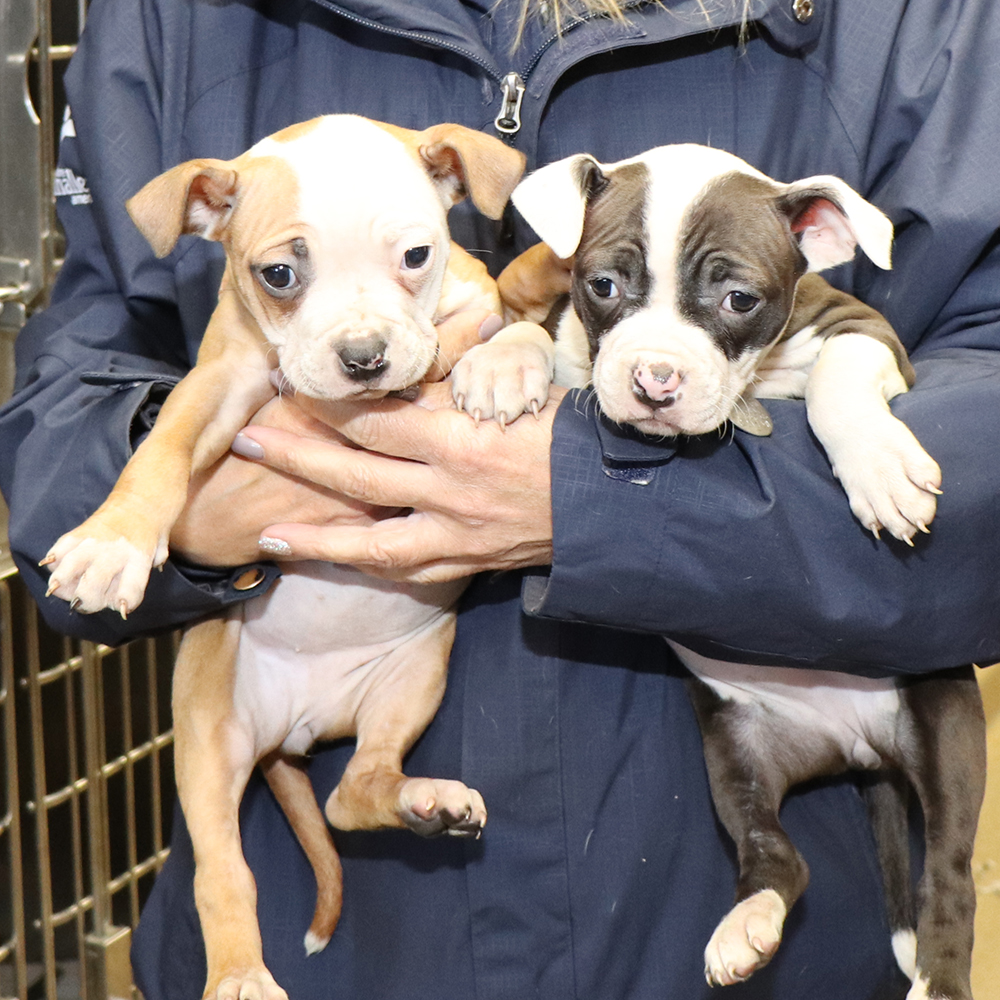 Animal Control in Albany, Georgia, responded to a call about dogs outside in a fenced yard with no food or water. The caller said the owner had been away for at least three weeks and his cousins were supposed to be feeding the dogs. No one had been there and temperatures were hovering around freezing. When he arrived at the house, the officer found one young dog chained near a platform and Cinderella running around loose. He was shocked to also discover that Cinderella had puppies in a crate on the screened-in porch. He took all the dogs back to the Albany Humane Society. Two of Cinderella's puppies didn't make it. However, the other two puppies and their mama are now safe here at Animal League America.
Will you help us make sure these Mamas and their pups receive the care they need to overcome their horrific ordeal and find their own loving, responsible homes?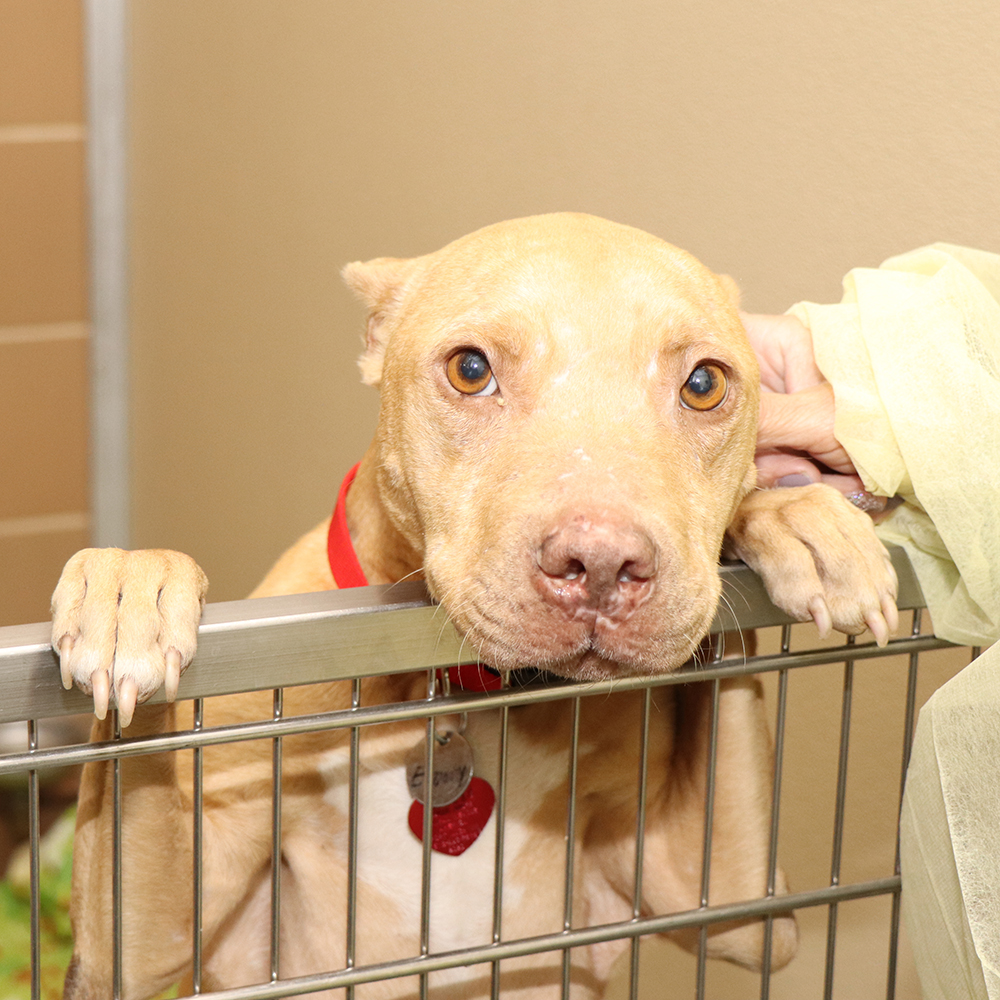 Emory's story is equally as tragic. She and her babies are victims of the violent culture of dog fighting. She was owned by a 14-year-old boy who was breeding dogs specifically for fighting. All of the boy's animals were surrendered to the shelter and he was prosecuted and charged with animal cruelty. He is currently serving time in jail.
The overcrowded shelter in Alabama said she was a breeder, but due to the scars on her muzzle, they believe she also may have been a bait dog used to encourage other dogs to fight. Not only did Emory suffer from cruelty and neglect, but she has tested positive for Heartworm disease and will need treatment. Now, for the first time ever, Emory and her pups will get everything that they need and they can feel truly safe while they recover.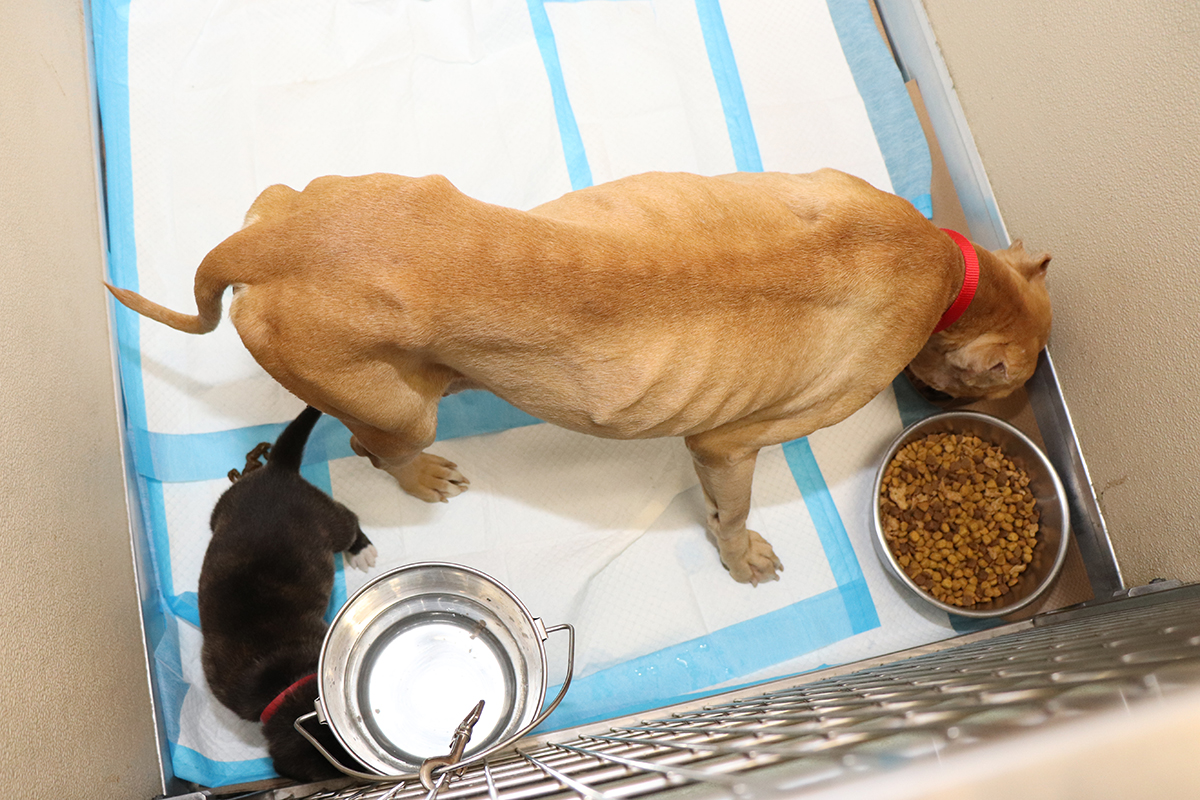 Brooklyn, the smallest of the mamas, was found wandering on the side of a road in Alabama with her two puppies. A Good Samaritan brought them to an overcrowded shelter there, but there was no heat. They were pulled from that shelter so they could be put on the transport headed for Animal League America.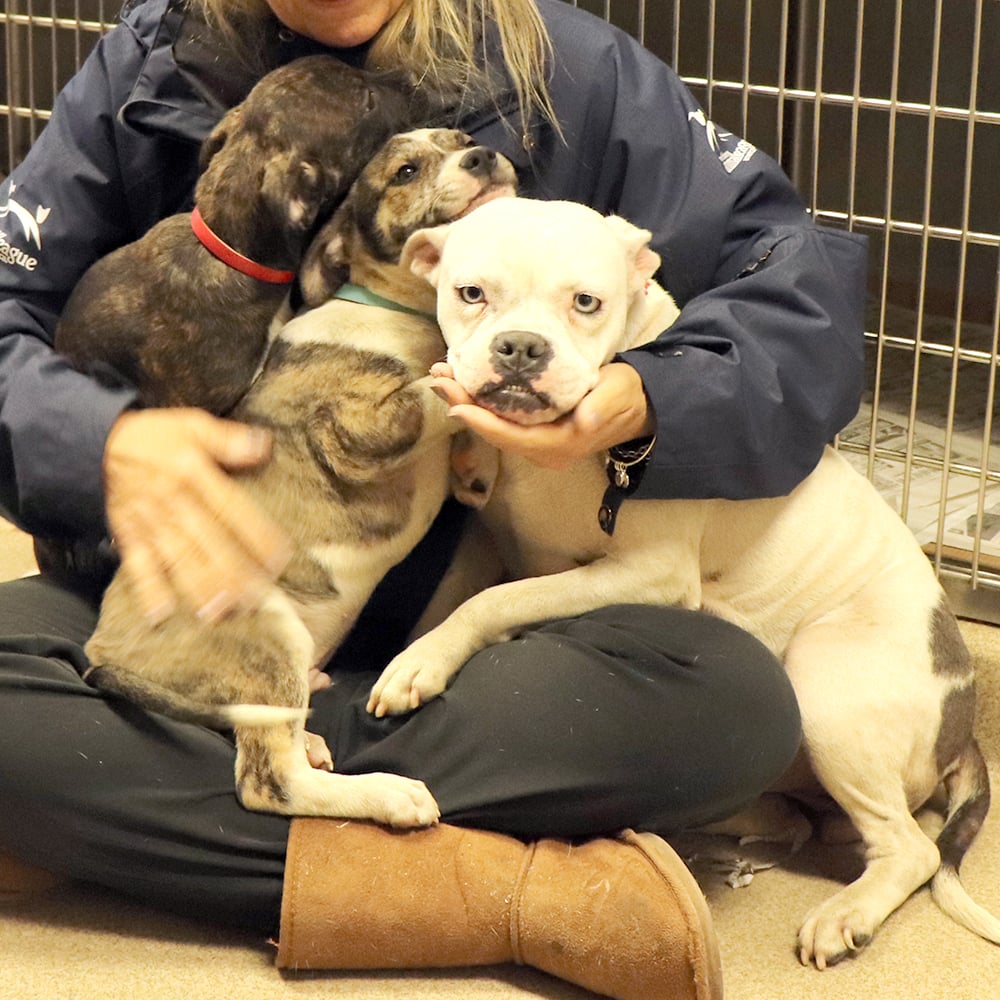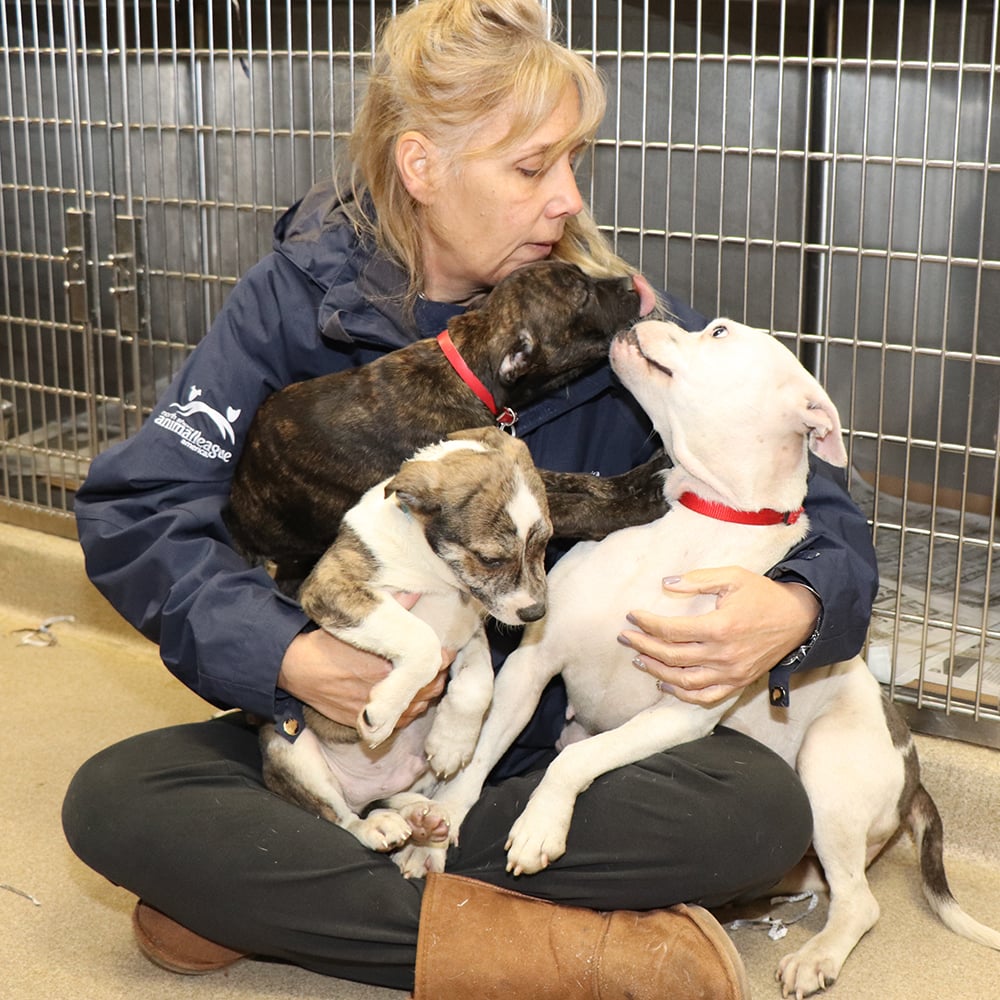 Our veterinarians in our Pet Health Centers examined all three dogs and they are receiving the treatments they need to help them recover from the effects of such extreme neglect. The puppies are all doing well, and thriving in our nursery with their mamas by their side. Thanks to the generous support of our donors, the mamas and their pups will soon be ready to find homes of their own and become the beloved companions they were always meant to be.