Where is my human? Nothing made sense to Ruby, an eleven-year-old Labrador mix, who suddenly found herself amid the other dogs at North Shore Animal League America. Adopted from Animal League America as a puppy, she lived a happy and comfortable life with her family until early this year. Ruby's owner passed away, and his wife entered a nursing home and was unable to care for her.
Mournful and confused, Ruby struggled to acclimate to her new environment. Our staff and volunteers reported that Ruby would "owner search" every time she was out on a walk. She checked out every person and car that drove by, desperately looking for her missing piece. When Animal League America National Spokesperson, Foster Parent, and Board Member Beth Stern heard Ruby's story, she jumped into action. Beth posted to her Instagram followers: "We are still accepting applications for Ruby, the sad, 11-year-old lab mix whose owner just passed away. She waits all day and night for her human to come and get her and it's utterly heartbreaking." Included was a photo of Ruby looking off into the distance.
Meanwhile in Maryland, Heidi Weber was grieving a personal loss of her own. Her beloved senior dog, a Beagle also named Ruby, died earlier that day. Though Heidi had not planned on bringing another dog into her life so quickly, she happened to see Beth's plea. It felt meant to be. After contacting Beth and Animal League America, Heidi drove all the way from Maryland to meet Ruby.
Support our adoption efforts, so dogs and cats of all ages can feel loved in a home of their own.
The bond was immediate. Ruby zoomed around like a puppy, showing off for her new mom. "Ruby is very smart, loves people, and is enthusiastic for life," says Heidi. And now Ruby even has celebrity status — a story in People magazine and her own Instagram account — as her story captured hearts everywhere.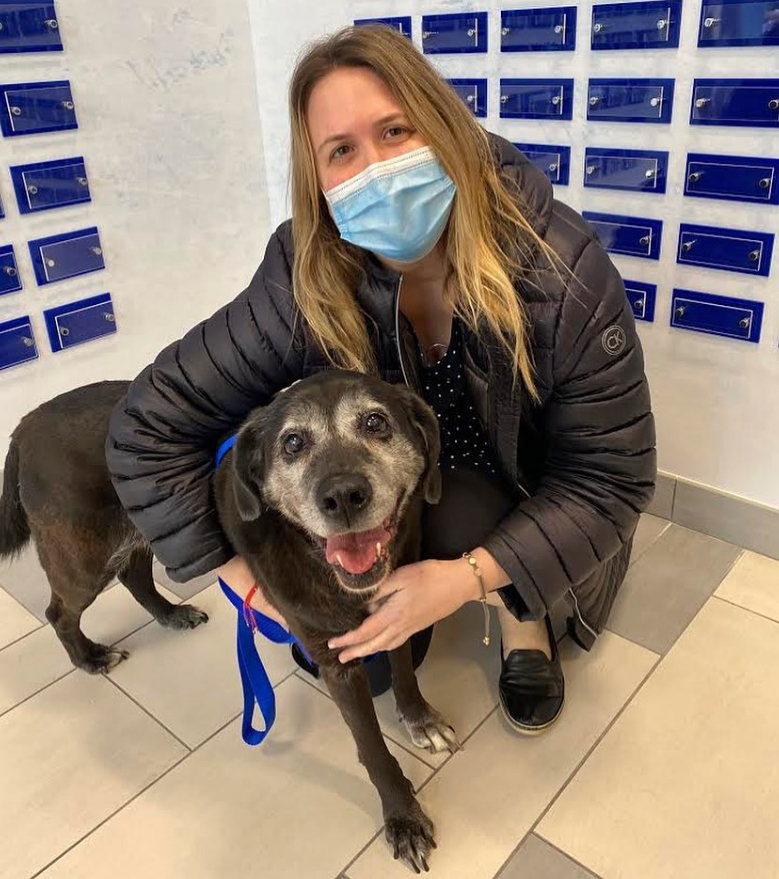 Your support makes new beginnings possible for senior dogs like Ruby and their new families. Every day at Animal League America, we mend hearts, create new bonds, and bring pets and families together.