North Shore Animal League America Celebrates the Groundbreaking of The Don and Karen LaRocca Pet Wellness Center
North Shore Animal League America has been saving the lives of homeless companion animals since opening its' doors in 1944. Beginning as a tiny, local shelter in Port Washington, N.Y., the organization has blossomed into the world's largest no-kill rescue and adoption organization, having rescued more than 1 million dogs, cats, puppies, and kittens along the way. On Monday, June 13, 2016, the organization celebrated yet another momentous occasion – the groundbreaking of The Don and Karen LaRocca Pet Wellness Center.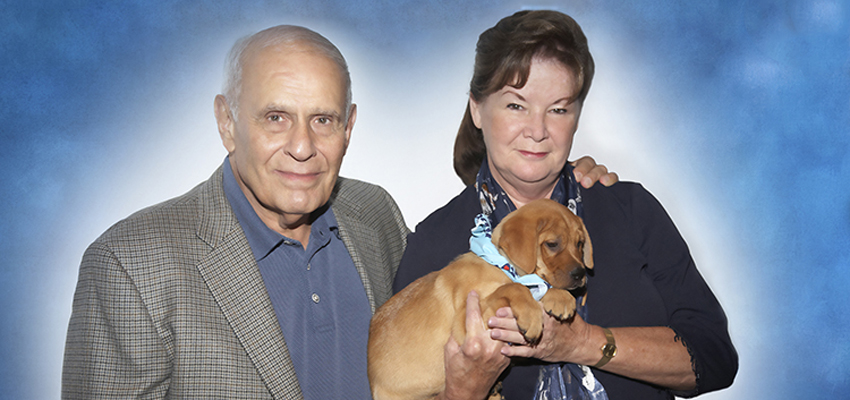 "Today is an important moment in our evolution as a comprehensive, progressive organization dedicated to meeting the needs of all companion animals," said Animal League America President John Stevenson. "We miss Don and Karen very much and their generosity is central to what we do and thus to the health and wellbeing of countless animals. Despite their modesty, I think they would be proud of what this building represents – a great step forward in the ability to provide affordable wellness care to pets in our community and beyond."
As longtime supporters of Animal League America and our no-kill mission to rescue, nurture and adopt all companion animals in need, the LaRocca's love for animals and passion for animal welfare will be ever present in the brand new wellness center that bears their name. Animal League America Senior Vice President of Operations Joanne Yohannan, a dear friend to the couple, remembered their giving nature and endless generosity.
"I fondly recall Karen volunteering here at Animal League America every Saturday. She not only took care of the dogs and cats, but she took care of the people. She had a special place in her heart for our volunteers," she said. "The LaRocca's supported our organization for more than 17 years and that was a direct result of Karen's love for animals as an adopter and as a volunteer, and Don's loving support of her work."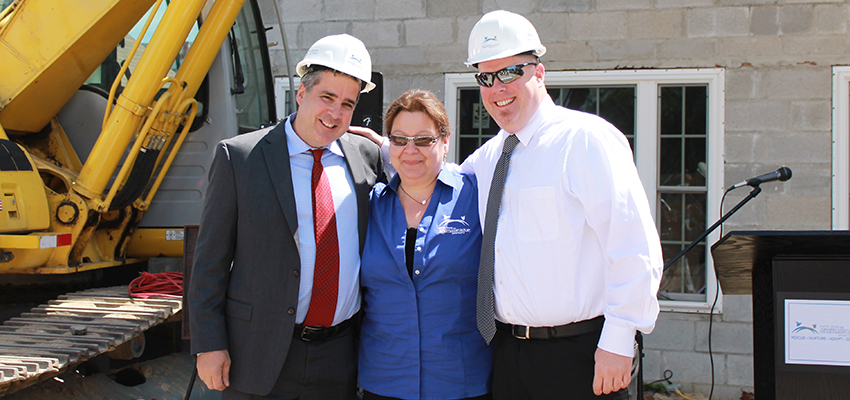 The state-of-the-art facility marks a great step forward in providing affordable wellness care for pets in our community and beyond. Located just steps from Animal League America's Pet Adoption Center, the new facility will enable us to create a healthier population of pets and a more informed community of pet owners, both of which support our no-kill mission. Furthermore, it will provide services including, but not limited to; feline and canine wellness plans, dental care, juvenile and geriatric care, nutritional counseling, acupuncture, and physical therapy.
"For over a decade, the Alex Lewyt Veterinary Medical Center and our Pet Health Center has provided medical services to our pets after adoption, as well as to community animals in need of affordable, high-quality care. Over the years we have seen the demand for this care increase astronomically, and we have been expanding within our means to try to accommodate that," said Senior Vice President & Chief of Veterinary Staff, Dr. Mark Verdino. "The Don and Karen LaRocca Pet Wellness Center will effectively allow us to double our capacity to meet that growing demand of affordable, high-quality care."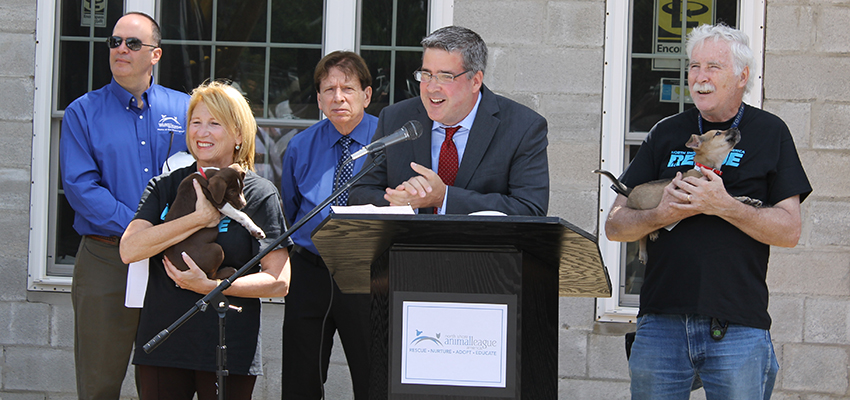 Before donning a white construction hard hat emblazoned with the Animal League America logo, grabbing a shovel, and helping his brother, Don Jr., as well as executive members of the organization, the construction crew, and special guests, ceremoniously break ground on the project, Scott LaRocca, son of Mr. and Mrs. LaRocca, addressed the crowd on behalf of his family. He told heartfelt, humorous stories of some of his fondest childhood memories of their first dog, Rags, and asked the crowd to think of two words when they remembered his parents; perspective and joy.
"Rags, short for Ragamuffin I suppose, was a huge part of the family to mom and dad. So much so, that years later, in the midst of a family discussion, my brother Donny ran through the house counting with each step the number of framed pictures of Rags," he said. "There are 12 pictures of Rags and only one of me and Scotty, my brother said. Dad said, yeah, so what? Then my mom nudged me and said, Scotty, I think your bother is wrong, there should be two pictures of you and your brother. That's perspective."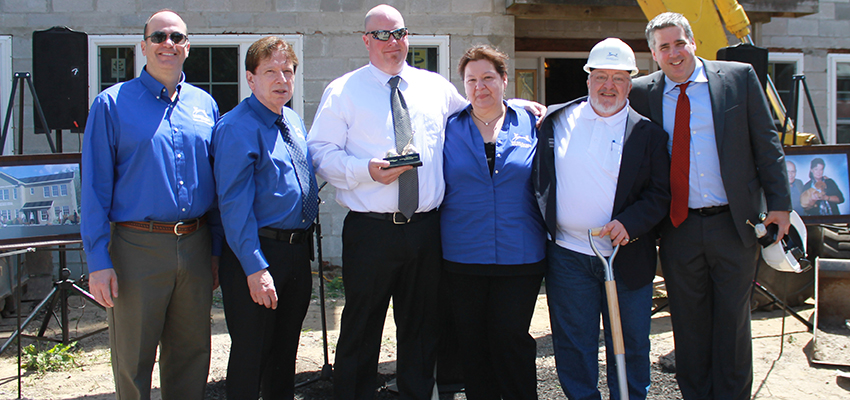 "Mom would come in from the yard after playing with Rags and she'd have tears in the corners of her eyes, but a warm smile across her face. You could see that she found joy from the time she spent together with Rags," he continued. "And when dad would share his last piece of steak with his pal, Rags, I knew it gave him great joy. That's the joy we saw growing up."
Scott, Don Jr., and the rest of the LaRocca family can rest assured knowing that the pet wellness center, graciously donated by Don and Karen, will benefit the health and wellbeing of pets and the people who love them for years to come. Just like they loved and cared for Rags all of those years, this brand new facility will allow Animal League America to continue to do the same for animals across the country and around the globe.