When asked 'what is the first thing that comes to mind when thinking about homeless dogs and cats?' Nancy stated, "to help them of course." And that is what Nancy has spent a lifetime doing.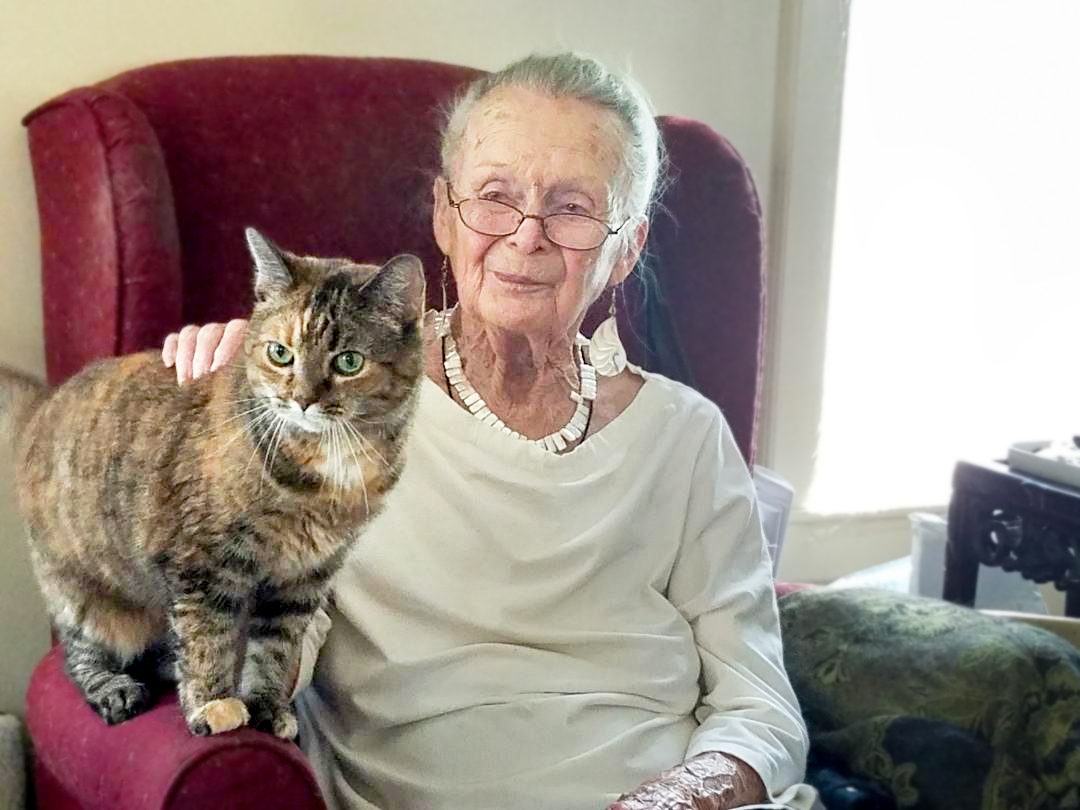 Nancy grew up in Maine where she lives today. However, much of her life with her late husband, a WWII veteran, was spent on Long Island. Working for the airlines, Nancy came home each night to a cat or two waiting to greet her. And over her lifetime, there have been 15 cats who shared her home, all with stories of the era to go with them. "Jezebel and Stanley were with me around the time I met my husband," said Nancy. "Everyone is always throwing cats at me." And she happily catches them.
When she arrived on Long Island in 1961, Perry Como was helping spread the word about our organization. And since she has always been a cat lover, she became a forever friend of North Shore Animal League America. Nancy loves all animals, but "kitties have been a pleasure in my life." So helping them brings her the greatest joy. It was an easy decision to include a gift to Animal League America to help animals in her Charitable Remainder Trust. It's important to help animals "because I love them so."
Today Nancy lives with Ms. Wisp and Ms. Jade who she read about in the paper and knew she had to save. And in between her beading, she is still helping those that wander into her life. Since she lives in a summer tourist destination many people leave town at the end of summer and leave a cat behind that they just adopted for the summer. She is always on the lookout for kittens left alone on a porch, so she can get them care
and adopted.
As the 75th year of rescuing homeless animals at North Shore Animal League America comes to a close, we honor Nancy and others who have been our long time partners in this mission. Those that embody the mission in their everyday lives and have left a legacy that will carry on for the next 75.