Our Freed Special Recovery Center recently welcomed Boone and Doc, pair of Siberian Husky-mix puppies in need of emergency medical treatment for parvovirus. These young brothers suffered from neglect, and would likely have perished without intervention. Thankfully our team at the North Country Initiative Adirondack Cat Adoption Center in Warren County, NY, rescued them, and with the help of your support, Boone and Doc now have better days ahead.
Both of these adorable and resilient pups had been living in the same negligent and irresponsible household as a previous parvo dog we rescued, Baby Girl.
 Their tragic circumstances — avoidable with standard vaccinations — serve as a reminder that taking an animal into your home is a significant, lifelong commitment. The primary reasons people abandon their pets in shelters include behavior problems, change in family housing, incompatibility with the family's lifestyle and unrealistic expectations. A pet can live 15-20 years and there will undoubtedly be unplanned expenses. Pet insurance can be a helpful tool to help owners protect both their animals and their savings. The reward of unconditional love far outweighs the cost, but the decision to adopt a pet needs to be made thoughtfully.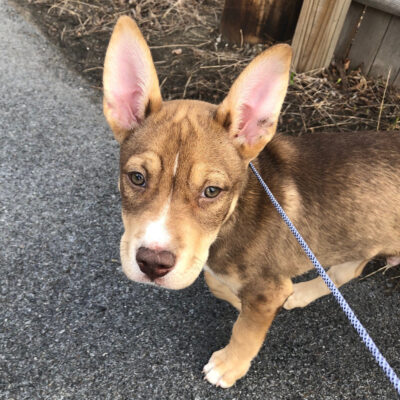 Fortunately, Boone and Doc were able to get the attention and care they need. Boone was doing well in treatment. So well, in fact, that he was soon cleared for adoption into a wonderful home. Doc has not fared so well and continues to require more intervention. According to Dr. Mark Verdino, Animal League America Chief of Veterinary Staff, "Doc is still suffering from nausea and persistent diarrhea. His vitals are stable, so we are going to provide additional symptomatic treatments to help him feel better as he hopefully fights off the virus." In addition to antibiotics, our protocol to treat parvovirus includes anti-nausea medication, anti-diarrheals, appetite stimulants, and pain management.