At North Shore Animal League America, we make every effort to find the best home for the special needs dogs, cats, puppies, and kittens in our care. Sadly, some of the animals that come to us have been abused or neglected, and others are injured or suffer chronic illnesses. With the support of our dedicated Sponsors in our Pet Sponsor Program, we're able to care for many companion animals that need a little extra TLC to live healthy, fulfilling lives.
One of those generous Sponsors is New York State Congresswoman Kathleen Rice. The former Nassau County District Attorney has been a longtime supporter of the world's largest no-kill rescue and adoption organization. Five years ago, she adopted Pearl Elizabeth, a Maltese/Yorkie mix who she refers to as "the love of her life." Since that fateful day, the congresswoman has been coming back at least once a year to visit our Port Washington, N.Y. campus, say hello to all of the loveable Mutt-i-grees in the Adoption Center, and lend her support in any way that she can.
"I'm indebted to North Shore Animal League America because they helped me find my Pearl Elizabeth. The animals here get taken care of so well, but they deserve to be part of a family," she said. "That's why I encourage everyone who can make the commitment to come here and adopt. I'm a firm believer that a house cannot be a home without a pet."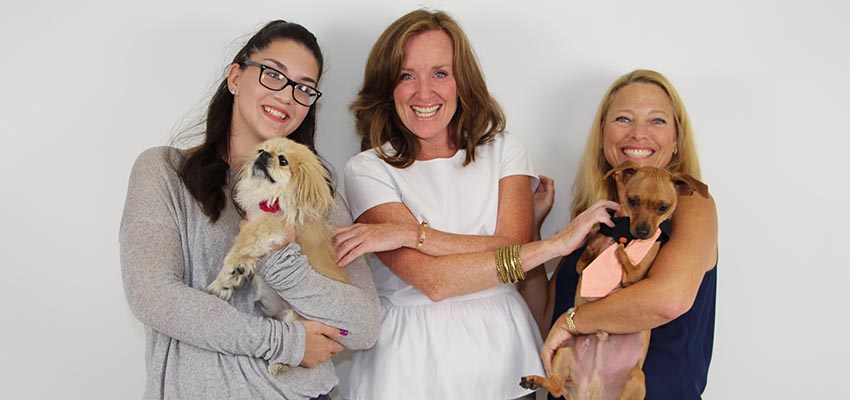 While browsing our website, Congresswoman Rice said she came across two of Animal League America's very special shelter pets; G.I. Joey, a young Chihuahua/Dachshund mix born without front paws, and Darby, a 5-year-old Pekingese, who spent most of her life existing only to breed inside the walls of a Puppy Mill. Instantly falling in love after reading their heart wrenching stories, she considered adopting, but her hectic work schedule just wouldn't allow it. She decided it would be more practical to help improve the lives of both dogs as their Sponsor. With the congresswoman's help, these two special pets were able to find responsible, loving homes, while still receiving the personalized veterinary care that only Animal League America's top-notch medical team could provide. Recently, she was able to meet both of her sponsor dogs, as well as the loving people who welcomed them into their hearts and their homes.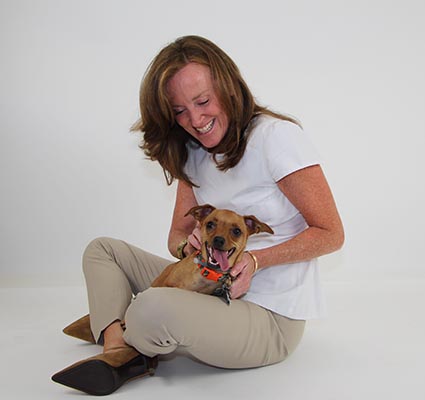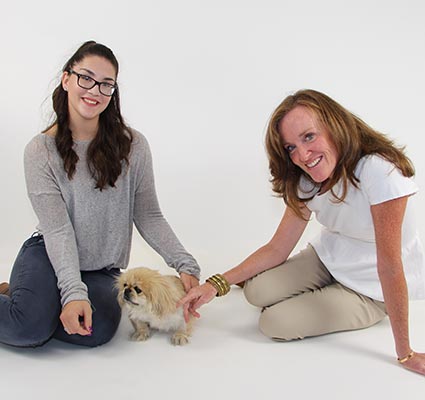 "Coming here today and seeing how lucky both of these dogs are to have found such loving homes, really warms my heart," she said. "G.I. Joey has found an amazing home with Maddy, her husband Andrew, and their kids, and Katie seems to be the perfect match for Darby. I'm so glad I was able to meet everyone in person because you can really see how much they love their dogs."
Coincidentally, both special dogs didn't have to go far to find loving adopters – G.I. Joey was adopted into the home of Maddy Zwerling, an attorney who also volunteered here at Animal League America, and Darby stole the heart of Katie Hogan, an associate in our Alex Lewyt Veterinary Medical Center. There may be a stark contrast in the physical appearance and background of these two dogs, but both share a common bond that many of our adopted shelter pets do; they have become the perfect additions to their new homes.
"I first met Joey last year on my birthday. I was here volunteering and he was here in the shelter," Maddy said. "I sent my husband Andrew a picture of Joey and I said he's up for adoption, can we take him? He took one look at the picture and said, okay, let's do it. I think we both instantly fell in love with him. Having him as part of the family and watching him become close with our other two dogs has just felt right. It's a natural fit."
The same connection can be seen between Katie and her little seal-pup Darby.
"Within the first hour of coming home with me she was right at home. She's been with us for about a month now and it didn't take long to become close with my family and our other dogs," Katie said. "I would always visit her when she was here living in the Managers' Office and I was so afraid she wasn't going to find the right home because all of her issues. I wanted to give her the life she deserves."
When you become a Sponsor, you'll be helping special needs dogs, cats or newborns in our care that might never be adopted. These animals desperately need someone like you to help ensure that we can continue to care for them.
For more information about our Pet Sponsor Program, visit animalleague.org/sponsor, or contact us at [email protected] or (toll-free) 1-877-BE-MY-PAL.