Update, August 15, 2018:  It is with a heavy heart and great sadness that we report Garfield has passed away. Despite our very best  efforts, his condition was too severe and he ultimately succumbed to his illness. This sweet senior captured the hearts of so many of us and our loyal followers, and we all hoped to give this precious soul a fighting chance, but ultimately, this was his time. We can all take comfort in the fact that Garfield didn't spend his final days scared and alone, but rather surrounded by the nurturing, compassionate care of all who loved him. We truly appreciate all of your love and support.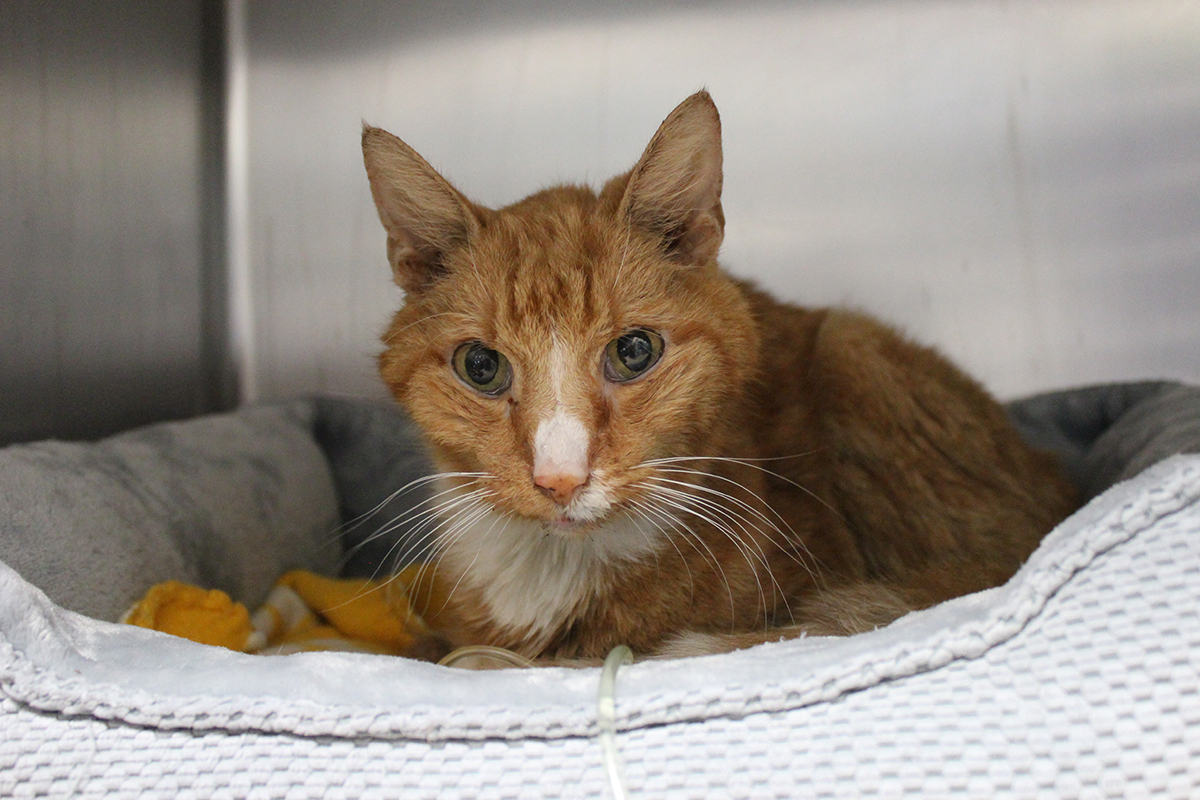 Imagine being so malnourished and hungry that your ribs begin to protrude through your skin. So weak and dehydrated that you can barely hold yourself up right. Suffering from an array of physical ailments that never heal because you have no access to medical care. Now imagine being in this condition, but having nowhere to turn and nobody to lean on for support. Unfortunately, this heartbreaking scenario was a harsh reality for Garfield, a senior cat we recently rescued from Animal Care Centers in New York City.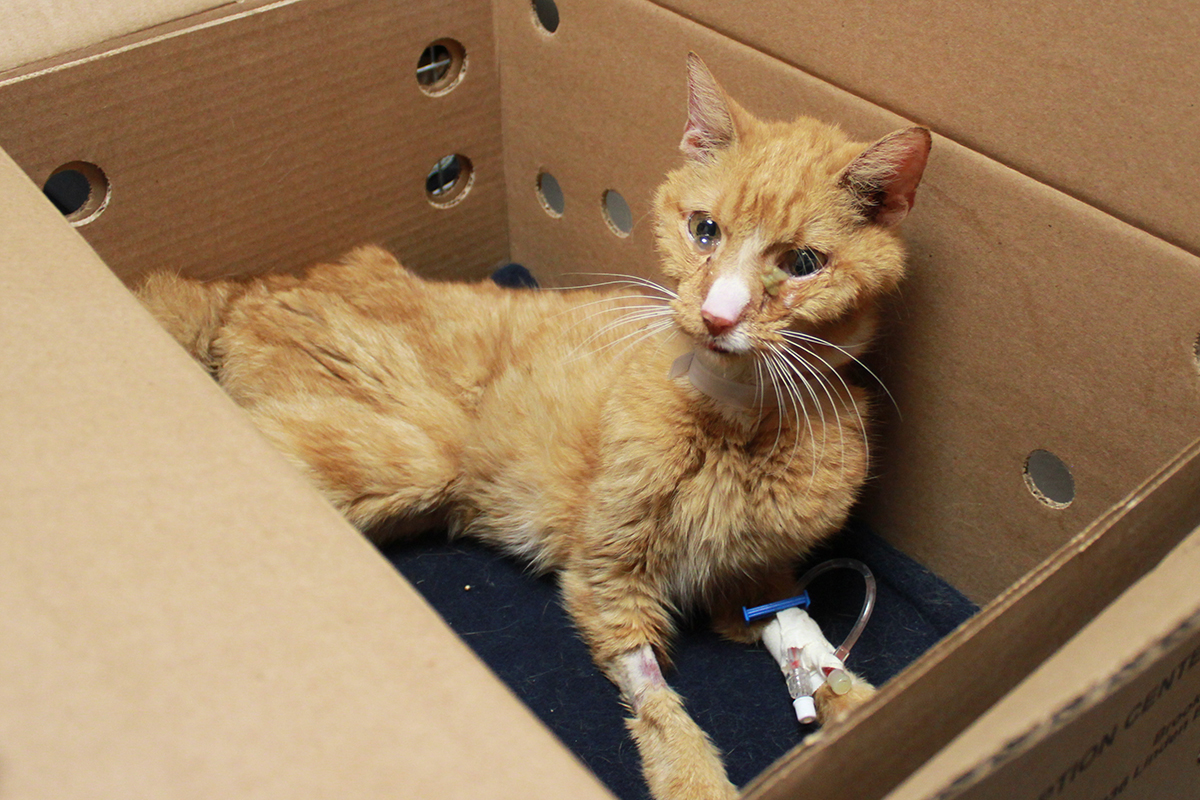 The orange tabby, believed to be at least 15 years of age, was clinging to life when he arrived at their Manhattan facility after his human caretaker passed away. He was brought in a very grave condition by a relative of the deceased, who was unable to provide the proper care he needed to survive.  After learning of Garfield's situation, Animal League America's Rescue Team sprang into action to bring this sweet senior to the safety of our no-kill campus in Port Washington, N.Y. We knew we would need help finding the perfect home if Garfield survived. So we reached out to our Rescue Partner and Foster Parent, Beth Stern, to ask for her assistance. She immediately agreed and can't wait to welcome him into her home until she can find the perfect home for Garfield.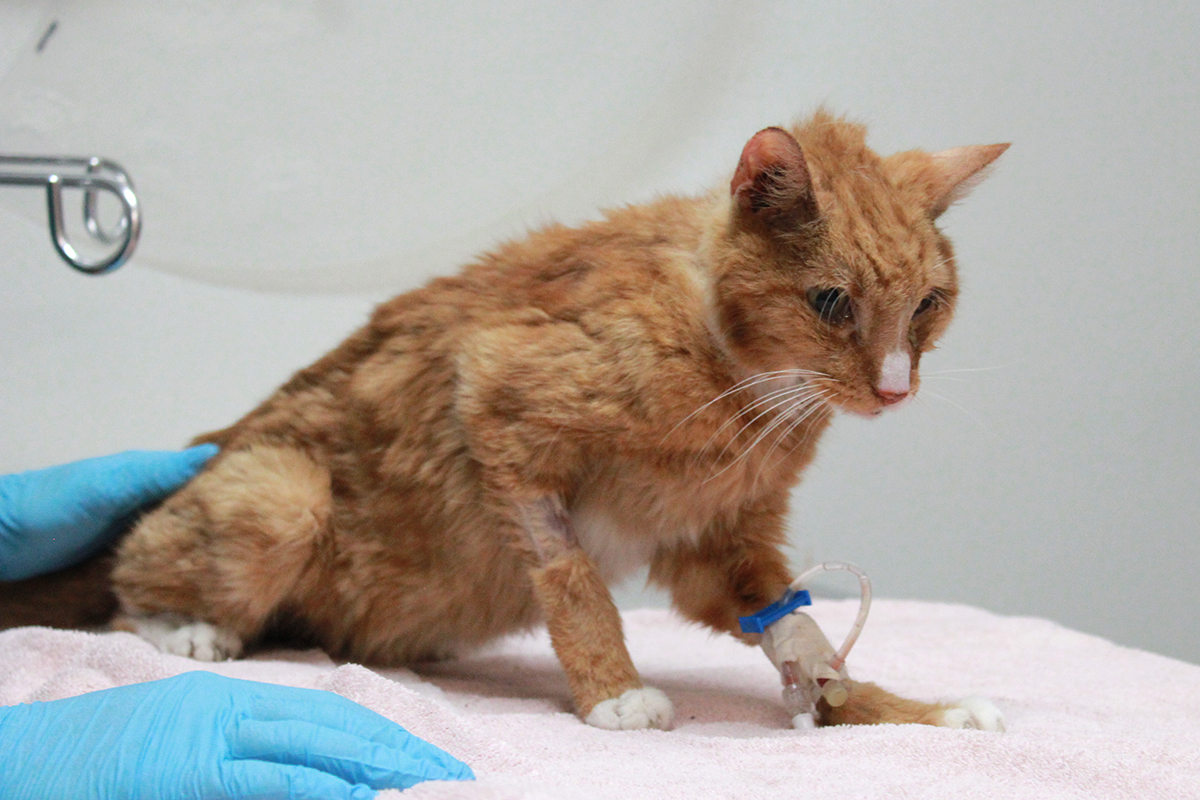 "It was glaringly obvious as soon as he arrived that Garfield was extremely underweight, dehydrated, and unkempt. We suspect he has kidney failure, hyperthyroidism, or diabetes, but we plan to run further diagnostics to confirm the diagnosis," said Animal League America Veterinarian, Dr. Nicole Cerniello. "We also found that he has multiple cuts on his neck that we need to keep an eye on, as well as dental disease and conjunctivitis. We are going to do all we can to clean him up and make him as comfortable as possible as we learn more."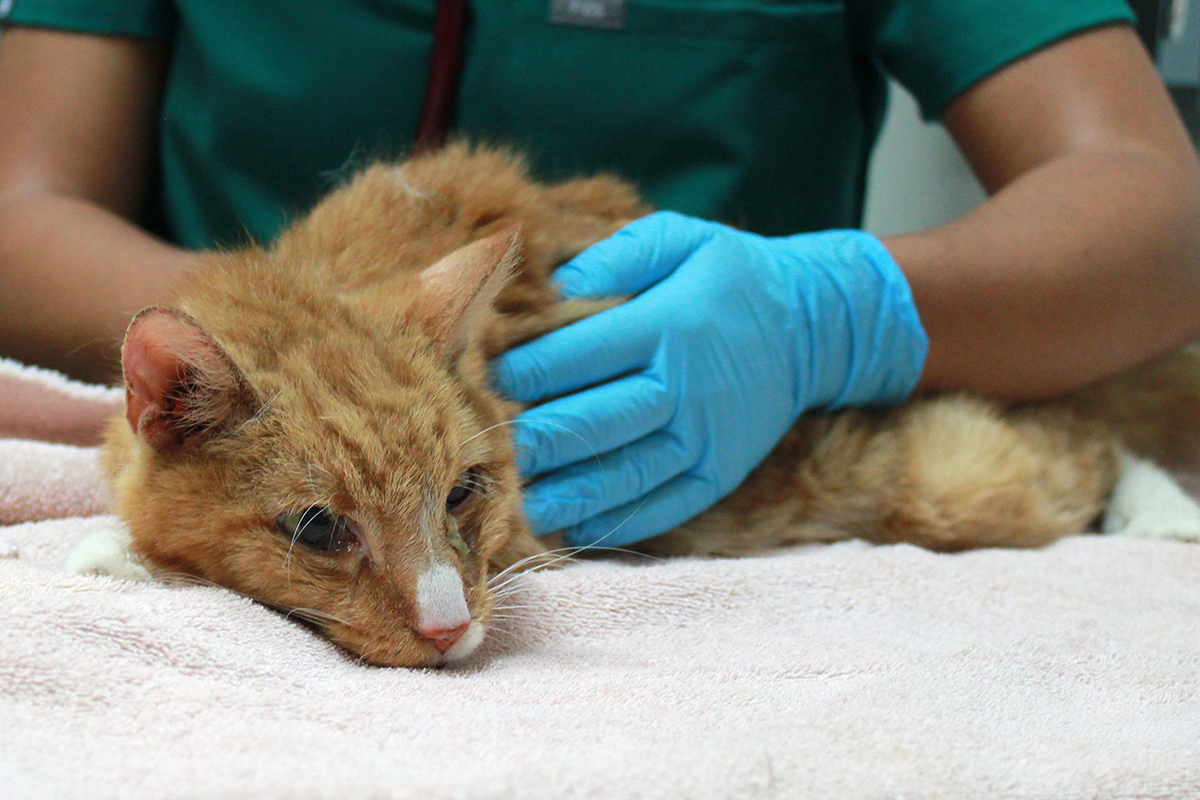 We may never know how long poor Garfield was left without food, water, or the love of his human family. With your donation today this handsome senior will be able to receive everything he needs to live out the rest of his life – however long that may be – with food in his belly, a warm bed, and an extended family who adores him. By supporting the Garfield Fund, not only are you aiding this resilient boy's fight to survive, but you are enabling us to rescue countless animals just like him with the same lifesaving chance.