Known for our lifesaving work across the country and around the world, North Shore Animal League America regularly stretches its resources to the limit in order to save the lives of nearly 18,000 homeless dogs, cats, puppies, and kittens each year. No rescue mission is too large or medical procedure too difficult when it comes to providing our beloved Mutt-i-grees with a chance at living happy, healthy lives.
As much as we take pride in our world-wide rescue efforts, we also serve as a pillar of hope for animals in need of saving on Long Island and throughout the Tri-State Area. Recently our Rescue Team collaborated with Brooklyn Animal Care & Control (BACC) to save the life of one severely injured kitten and a homeless mama cat and her five adorable kittens. Now all in the care of our highly skilled medical team and nurturing shelter staff, all seven of these felines will have everything they need to find responsible, loving homes to call their own.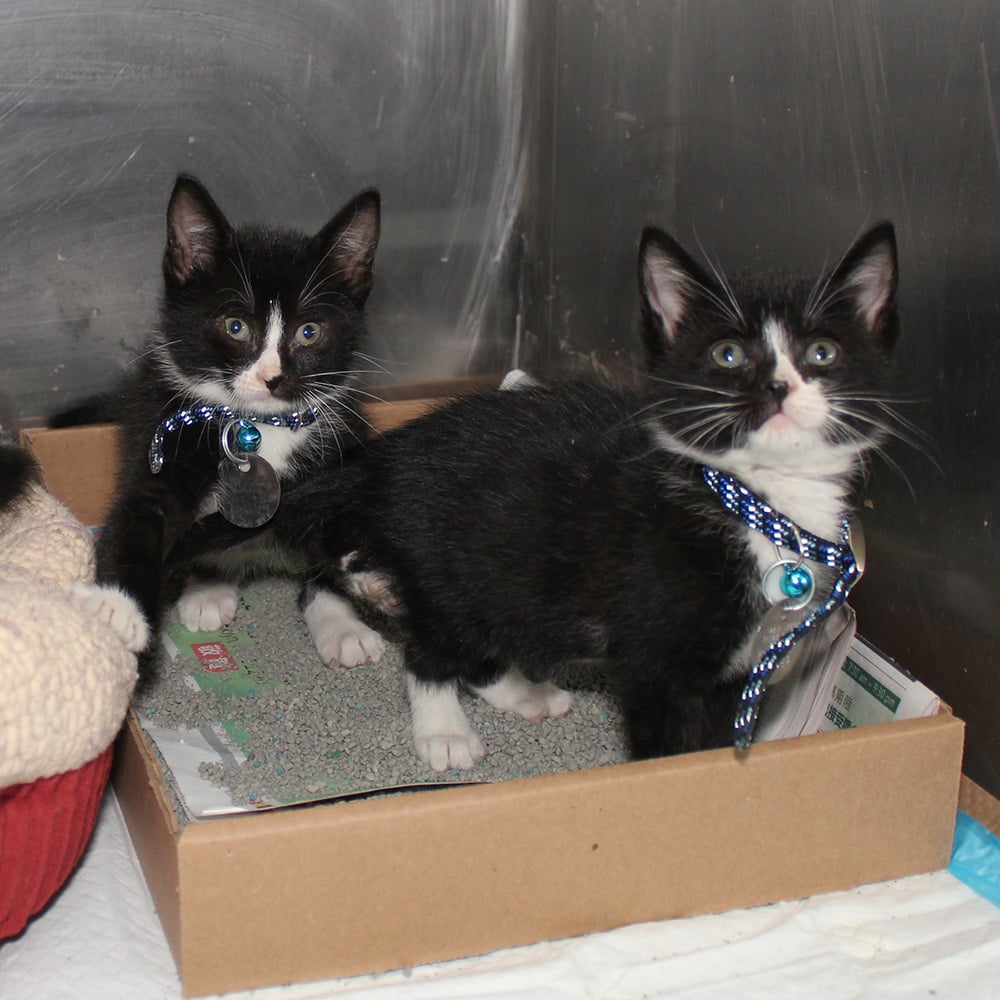 Sponsorship Nursery Provides Mama Cat and Kittens with a Chance at Life
Trixie, a young adult cat, who along with her five adorable black and white kittens, were transported back to Animal League America from Brooklyn ACC. The mama cat and her babies are being provided with 24-hour care in our Sponsorship Nursery, an area in our medical center filled each day with the small cries of orphaned or newborn puppies and kittens. Some days, as many as 100 newborns are in our care – being hand-fed from a bottle, nurtured and cared for until they are healthy and strong enough to be placed up for adoption.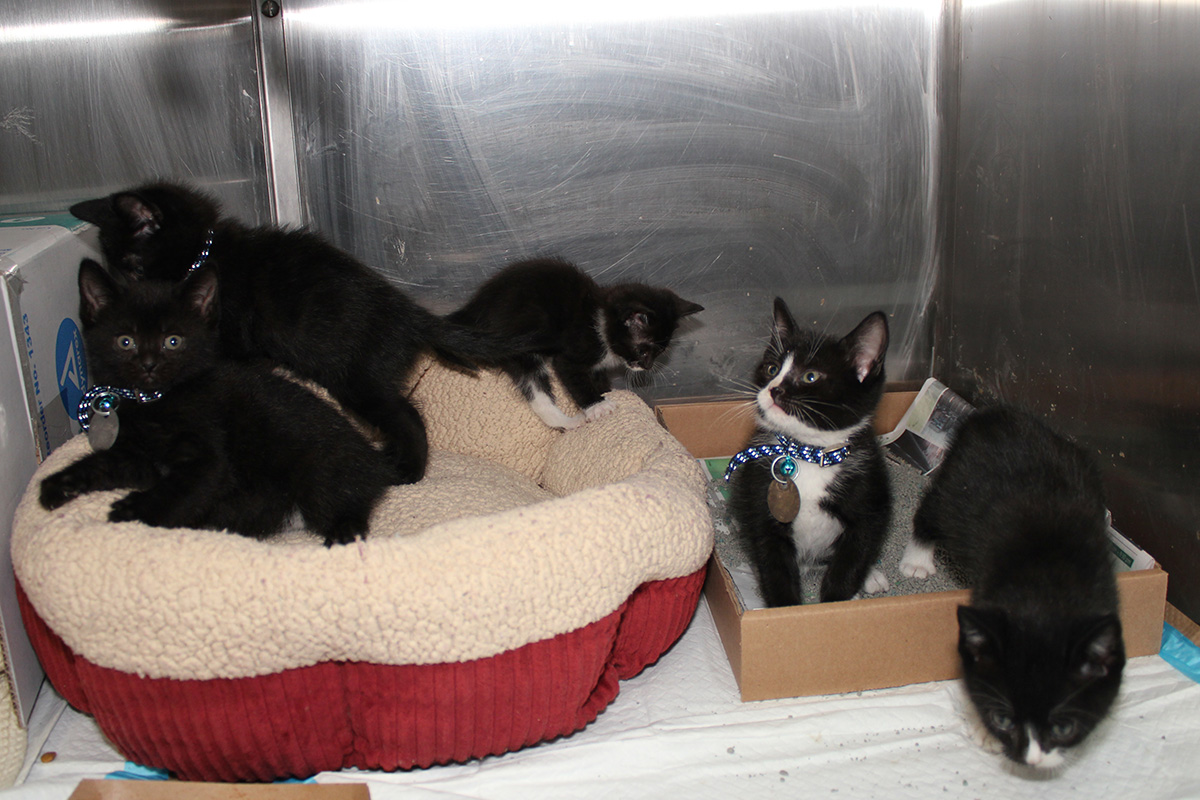 Once she is finished nursing and deemed healthy, and her kittens are mature enough to survive on their own, they will soon be on their way to the homes of people who cherish them – completing the circle of life made possible by our supporters. Please donate today and help us continue to rescue animals from both near and far, who without Animal League America, would have nowhere to turn.
Severely Injured Kitten Finds New Hope at Animal League America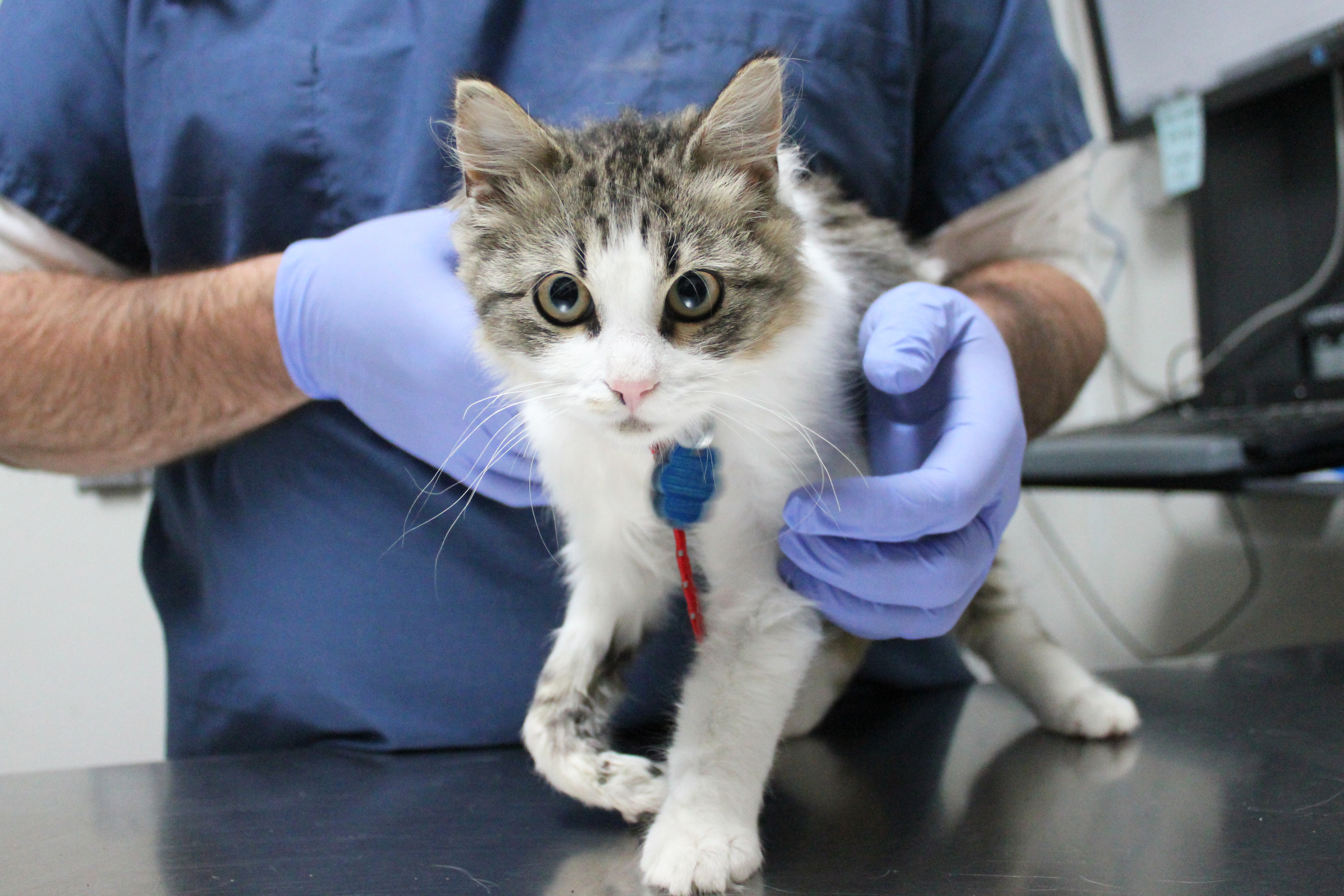 Severely Injured Kitten Finds New Hope
The cold, unforgiving streets of New York City is no place for any animal, let alone a severely injured kitten, suffering from a shattered right forelimb. Sadly for Fila, a sweet 6-month-old this was her harsh reality until recently, when she was rescued by Brooklyn ACC and brought to the safety Animal League America's no-kill campus. Once in the care of the compassionate staff inside our Alex Lewyt Veterinary Medical Center, Fila's future went from bleak to bright in a matter of moments.
"From my initial assessment she doesn't seem to have any pain when I touch or manipulate the limb in any way, so it's likely she sustained the injury very early in life. She also has a lot of atrophy – meaning there's no muscle at all in her upper limb. It's likely we are dealing with an old fracture that healed incorrectly," said Animal League America Veterinarian, Dr. Gerard Laheney. "We are going to have her spayed, and during that time we are going to get radiographs of the limb. This will give us a better idea of what we're dealing with, but amputation will almost certainly be the best option since there's likely nerve damage, and the joint is contracted with no range of motion."
Doctor Laheney said Fila will live much more comfortably once she is fully recovered from surgery and no longer has to feel the burden of carrying the weight of her useless limb. He estimates her recovery time will be anywhere from 10 days to two weeks, and once the wound is healed and she is pain free, this lively kitten will be ready to find the perfect adopter who will love her despite her disability.