On April 25, North Shore Animal League America, working together with the Southwest Georgia Animal Rescue and Transport, welcomed 60 dogs and cats to our Port Washington, NY campus. These innocent animals were in serious danger of euthanasia plus in the path of the terrible tornados that tore through the southern states the week before.
Eight municipal shelters and four foster-based rescues, all with skeletal staff to care for the animals due to the COVID-19 crisis, were happy to bring them together for this lifesaving trip to the Northeast. Here at Animal League America's Adoption Center these needy animals face a much brighter future — we'll be able to find them loving, happy homes.
"The week before the rescue one of Albany Humane Society's main foster care parents, Sandra Wheeles, lost her entire home to a tornado," exclaimed Karla Agostinello, Rescue Manager for Animal League America. "The roof collapsed when the tornado hit her house. Fire and rescue had to cut through the debris to get to some of the foster dogs. Amazingly, no one was badly injured, including Sandra, her parents, her grandchildren, and her foster animals. We will be sending back as many crates and other needed supplies as we can to help out."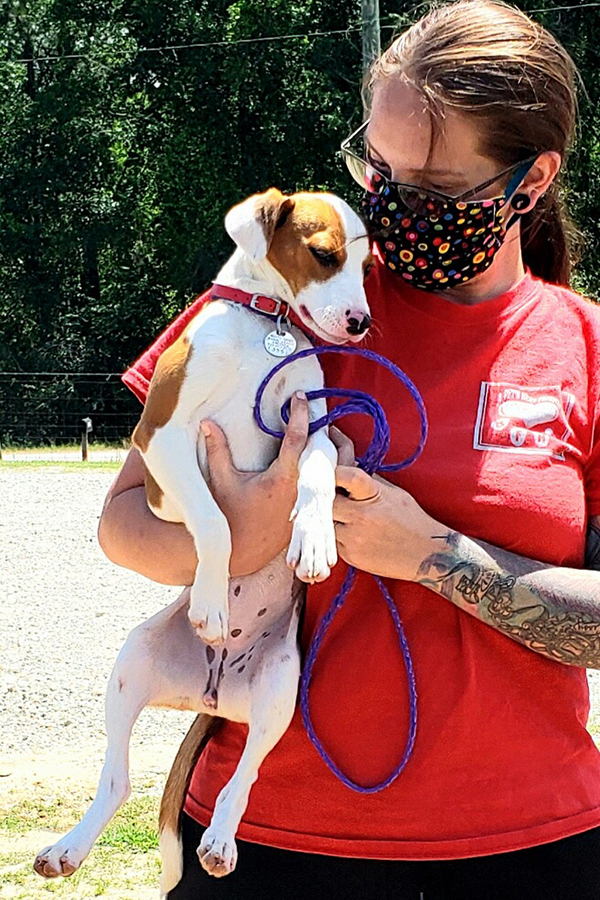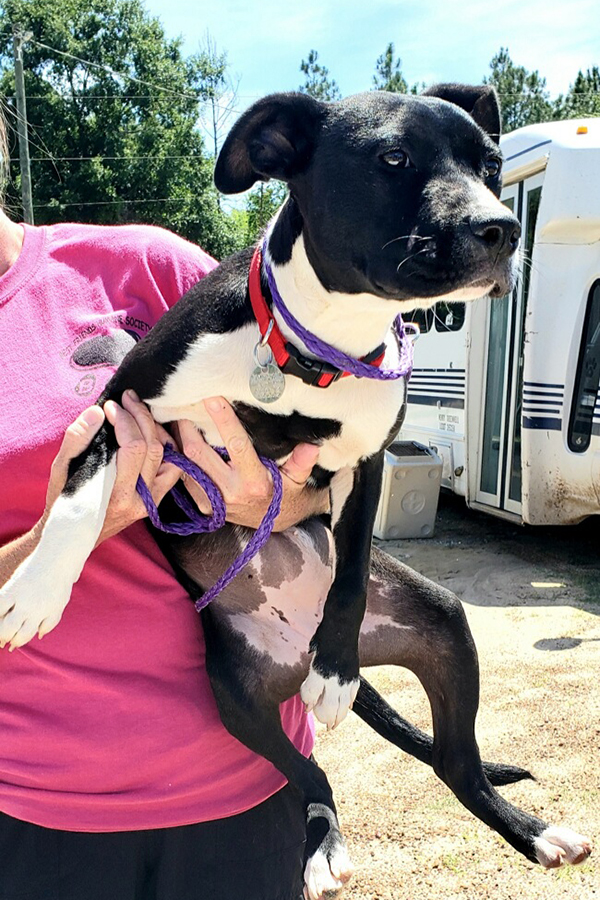 Some of the pups and dogs that came to us on the transport were in Sandra's house and garage that were flattened by the tornado. Holly, a sweet five-month-old Hound mix puppy, was in a crate that got crushed so badly that the rescue team couldn't find her at first. She survived with no injuries! Rosie, an adorable six-month-old Terrier mix was also inside the house. She was rescued from the rubble by fire and rescue personnel. Poor Rosie had already started life with problems with bowed elbows—she had to wear casts on her legs for a month.
Many counties in southwest Georgia don't even have an animal control agency or a shelter. Southwest Georgia Animal and Rescue Transport works with four foster-based rescues that take in and care for animals from counties that have no services for homeless pets. They're run by individuals who get phone calls from people in the communities and go out to pull animals in desperate need from under porches, in drain pipes, or in parking lots.
Most of the puppies that arrive on the transports come from foster-based rescuers like Sandra Wheeles. "Sandra will work tirelessly for days to trap a dog or rescue a litter of puppies. She brings the puppies and dogs home and pays for their veterinary care — she treats mange and ringworm herself," said Lulu Kaufman, founder of the Southwest Georgia Animal and Rescue Transport and Co-Executive Director of the Albany Humane Society. "Sandra brings these animals back to life. Sometimes she has up to 40 foster dogs."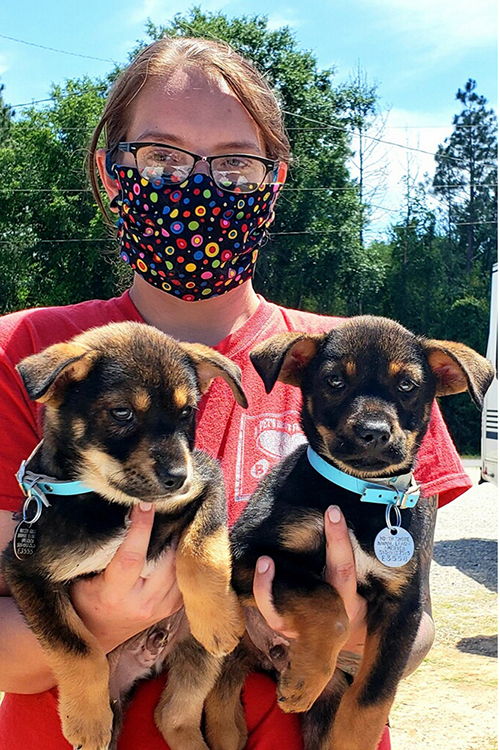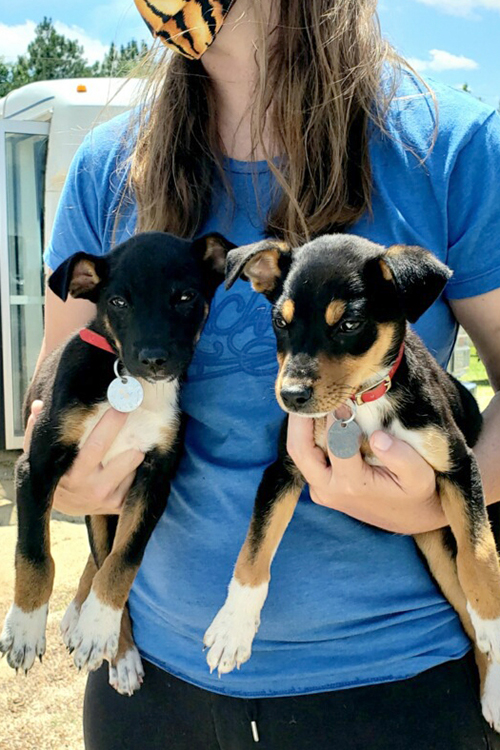 Carli, Cami, Camil, Rusty and Roscoe, a litter of German Shepherd/Hound mix puppies who made it onto the transport, were discovered in a drain pipe. Sandra was called and she was able to trap them and get them out — the pipe was too small for anyone to go inside. She nursed them back to health so they could go on to Animal League America and find caring homes.
Dolly a long-haired Dachshund mix, also came to New York. She was spotted following a homeless man along a street. He agreed to give up the dog so she could get a home and have a better life. She had to be treated for heartworm disease.
"We are so blessed to have NSALA on our side and we're proud to be part of this partnership. A lot of these animals would have been euthanized," said Lulu. "We are able to use the medical supplies you donate to help get the animals ready for these transports. Your organization is the best rescue partner we could ever find and we couldn't do it without you.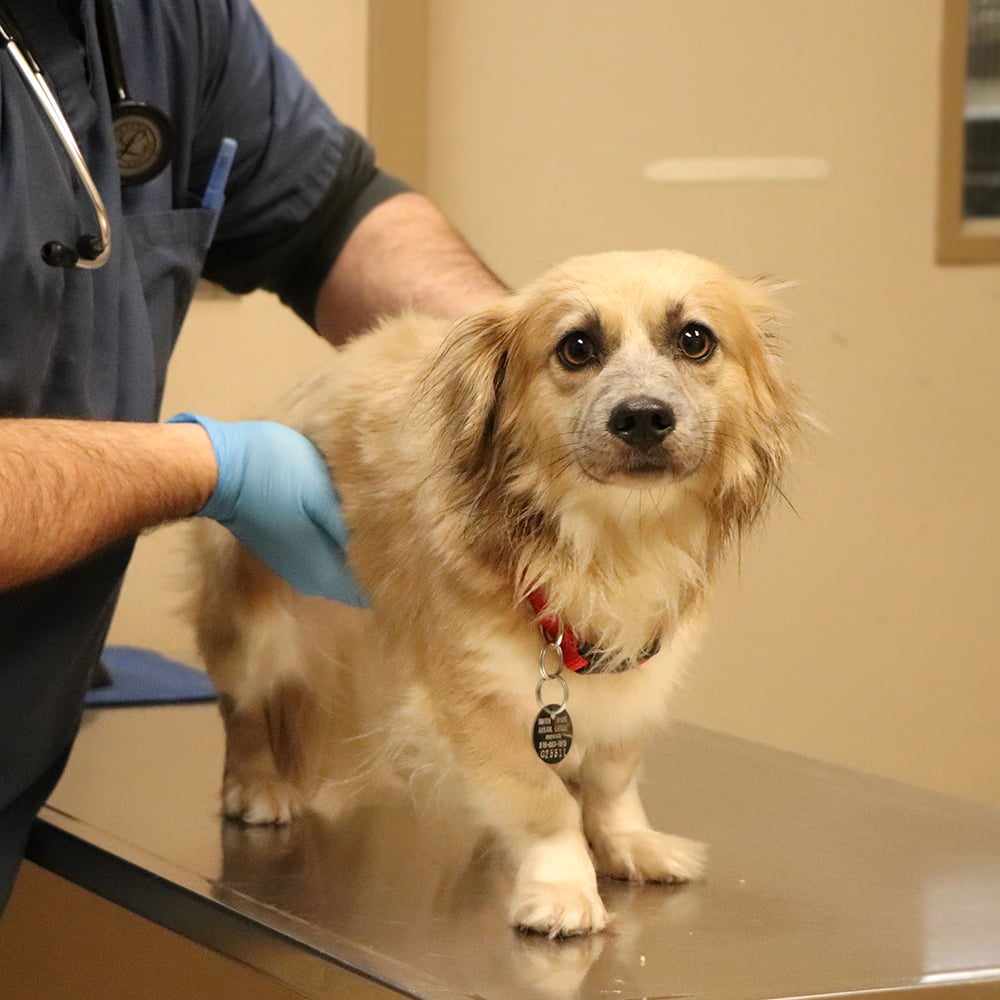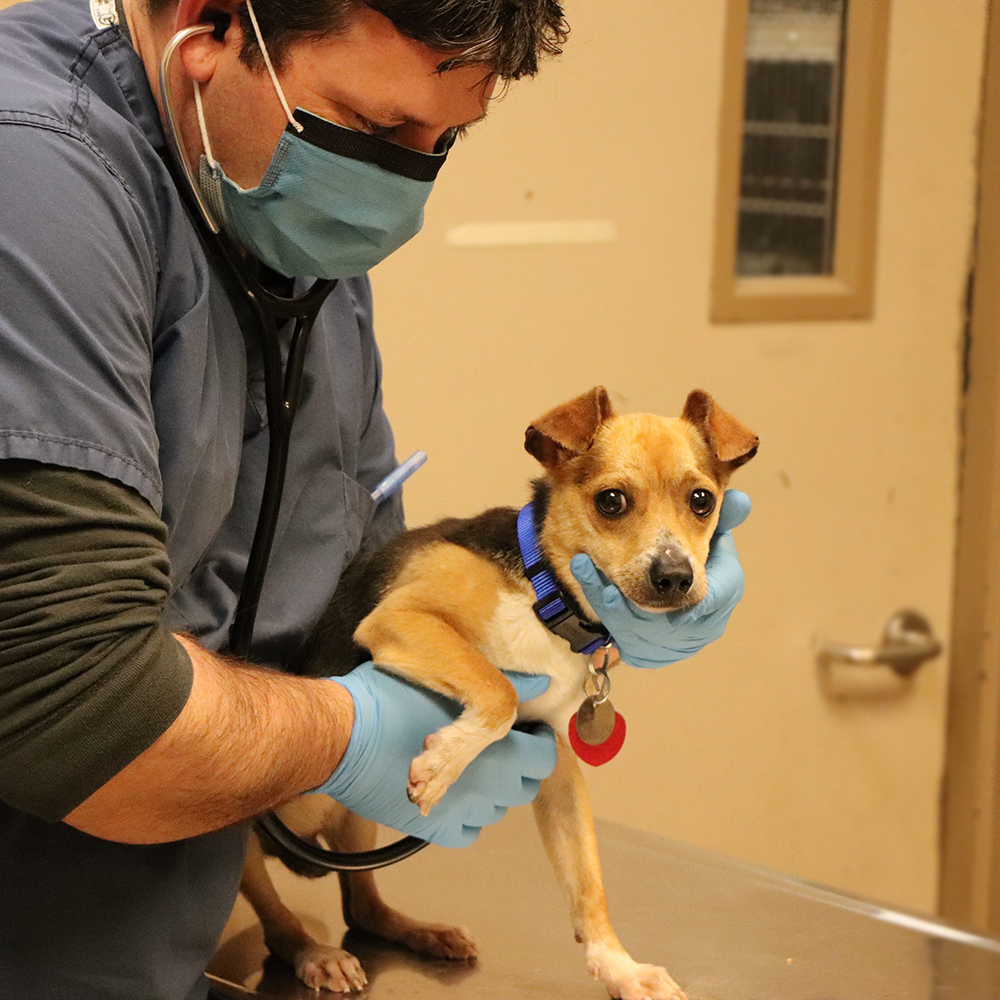 The next step for these puppies, dogs, and cats here at Animal League America is being checked and bathed by our groomers and then each one will be carefully examined by our veterinarians to make sure they are healthy enough to go up for adoption.
Two of Animal League America's shelter partners in the New York City area, have taken responsibility for 19 of the puppies. "We have great relationships with both Sean Casey Animal Rescue and Jake's Rescue Ranch. During this difficult time we are working with a limited number of associates so it would be hard to give all 60 animals the care they need," stated Karla. "By having these shelter partners take some of the canines, we know they will all receive great care and find the homes they deserve."