Warning: Some images may be heartbreaking.
Survivors of horrific circumstances, two special dogs are ready to find a loving home for the holidays thanks to the teamwork from our incredible shelter partners in South Carolina. Clayton and Freyja made the trip to our Port Washington, NY campus together on our Mobile Unit as part of a rescue mission with partners A Second Chance and Lakeside Animal Rescue.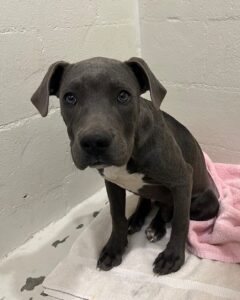 Clayton, a beautiful 6-month-old Pittie mix, was initially found wandering the streets and suffering from a medical condition that needed immediate surgical repair. The team at A Second Chance raised funds to cover Clayton's rectal prolapse repair, and now that he has recovered, they know Animal League America will provide the best chance for Clayton to find his ideal home. "I really enjoy working with A Second Chance," said Karla Agostinello, Animal League America Rescue Manager. "They are an amazing group of people who really care about their animals. Partnering with us helps them make space for the continual overflow of animals who are brought in daily."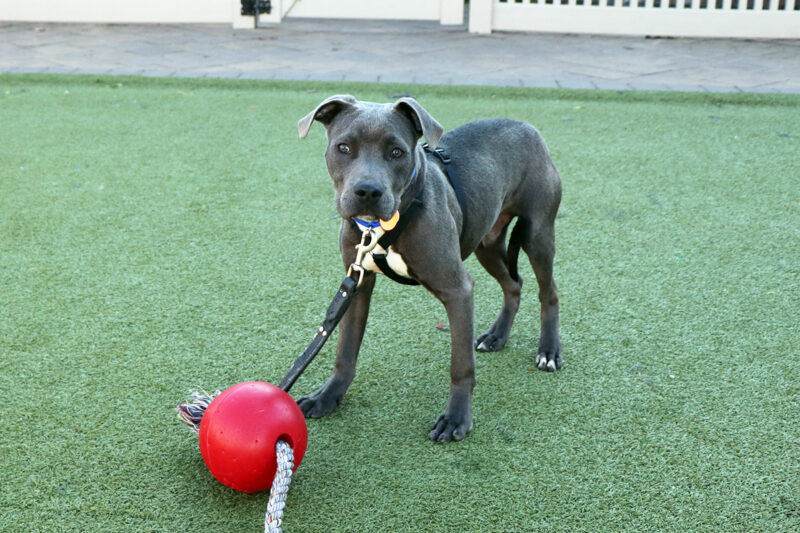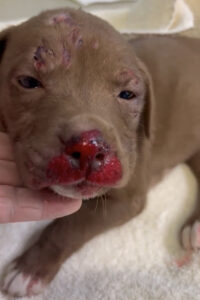 Only a puppy, poor Freyja's bloodied and fractured body was initially found by the side of the road in South Carolina after being cruelly tossed out a car window. With the help of Lakeside Animal Rescue, Freyja's abrasions have healed, and she is now in our hands to see how we can help with her left hind leg femoral fracture. Dr. Gerard Laheney, Animal League America Senior Veterinarian, examined Freyja and noted that because she is a puppy, her bones already began fusing in a malformation before she traveled to us. No intervention is recommended at this time, but that can change as she gets older. "Freyja uses the leg well right now, but she should be re-evaluated in approximately 6-8 months," Dr. Laheney said. "Depending on how she is doing clinically, an amputation could still be necessary." Freyja is not in any discomfort and simply happy to be here as she covered her handlers' faces with kisses.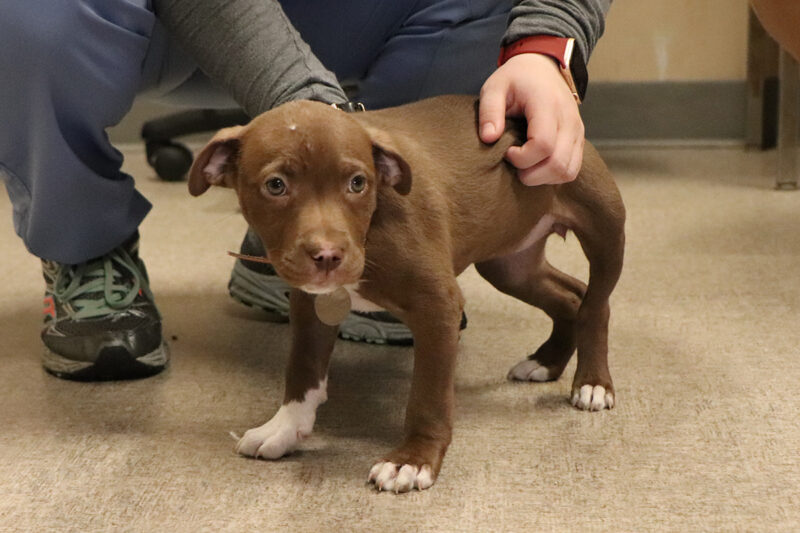 We are fortunate to be working with the most compassionate and invested rescue partners, who help us save more lives just like Clayton and Freyja's and spread our no-kill mission throughout the country and around the world. With their young and playful puppy energy intact, Clayton and Freyja are a joy to be around, and their resilience is inspiring. We know they will be making someone's holiday season brighter soon!