47 Dogs and Puppies Rescued from Midwest
As our Mobile Rescue Unit pulled down Lewyt Street on a snowy Saturday afternoon, the 47 dogs and puppies aboard may not have known it at the time, but they were finally safe.
Carefully unloaded from their warm cages and placed into the welcoming arms of compassionate volunteers and shelter associates, all of the animals, mostly small sized pure breed dogs, were rescued from a part of the country where irresponsible breeding practices are rampant and spay/neuter practices leave much to be desired. As a result, overpopulation has become a major problem, leaving an extraordinary number of animals left with no home, no medical care or nutrition, and no one to love them.
As the world's largest no-kill rescue and adoption organization, any time we have the opportunity to save the lives of these resilient animals, we never hesitate. Animal League America Rescue Coordinator Karla Agostinello and Rescue Associate Ted Moriates, both of whom made the long roundtrip drive to Oklahoma to rescue the group of canines which consisted of Yorkshire Terriers, Corgis, Chihuahuas, Dachshunds, Poodles, a Shar Pei, and other innocent breeds in dire need of saving, said without the support of our generous donors these poor dogs would likely face bleak futures.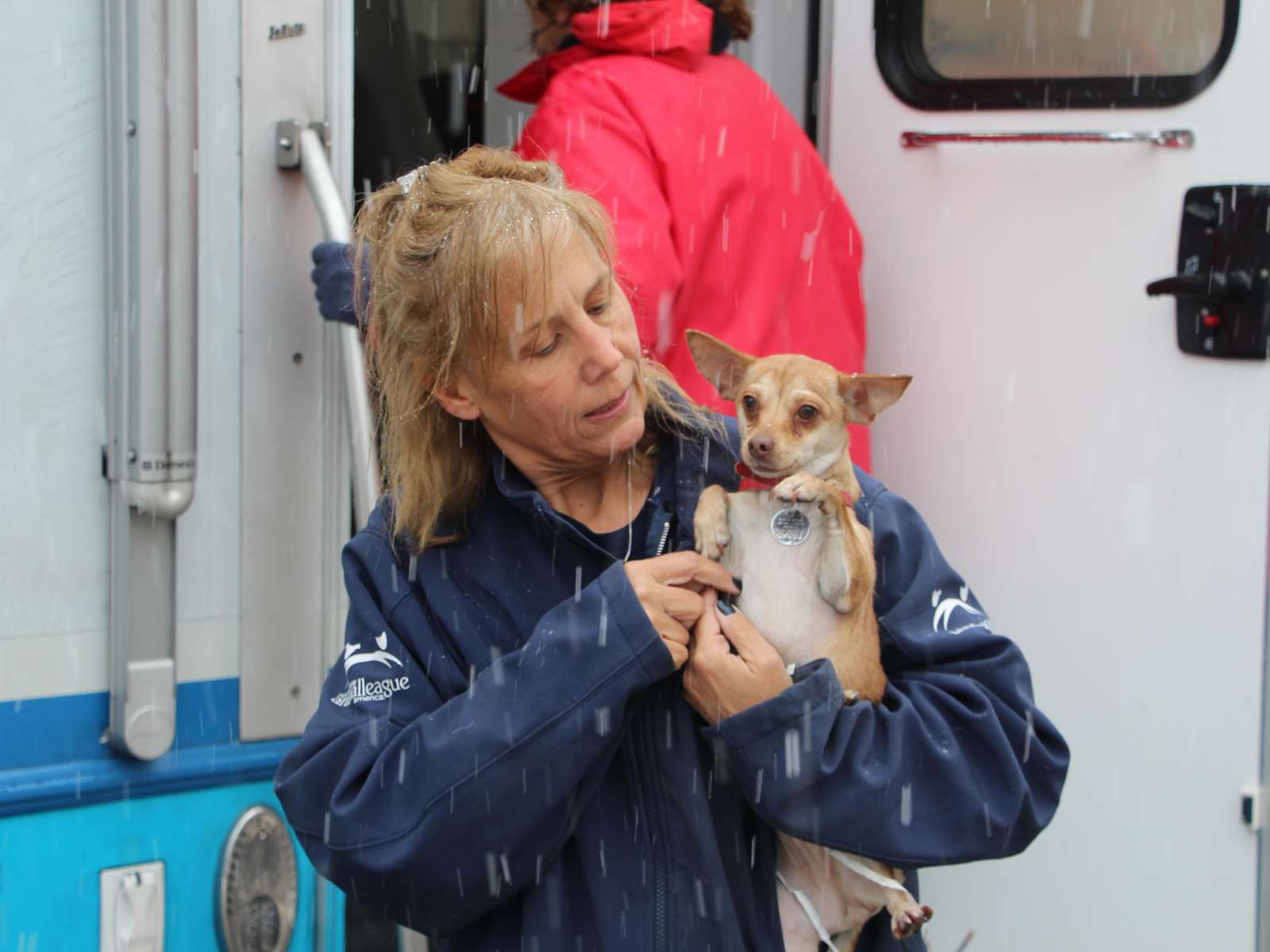 "I'm so grateful to everyone who supports our organization because it gives us the opportunity to accomplish lifesaving rescues like this one," Karla said. "Every one of these animals wasn't living much of a life before being rescued, but now that they are in our care, we can provide them with everything they need to become happy, healthy, adoptable dogs."
"No matter how long of a trip it is, or how many animals we are able to rescue, every transport we do is worth every dollar spent because it means we are saving lives and making an impact," said Ted. "The 47 dogs we were able to rescue during this trip are truly the lucky ones. They are the ones who hopefully get adopted by people and families who love them. The work never stops – it's important our supporters realize how crucial of a role they play in the work we do."
It costs Animal League America approximately $1,250 to prepare a homeless animal for adoption. From rescue transport, medical evaluation, grooming, spay/neuter, preventative and general care, every animal receives the full extent of compassionate care when they are with us. These services can be quite expensive, but with your support of our no-kill mission, they will not only receive high-quality medical care from our skilled veterinarians and all the nurturing attention they can handle from our selfless shelter staff, but they will soon have the chance to find responsible, loving homes for the holidays from our Port Washington, N.Y. Adoption Center.
North Shore Animal League America is joining forces with Zappos for Good, the charitable arm of Zappos.com, to continue their "Home for the Pawlidayz" campaign on Friday, December 22nd thru Sunday, Christmas Eve, December 24th at Animal League America. They will be sponsoring FREE adoptions for approved adopters just in time to give these adorable, little survivors a warm bed to call their own for the holidays.