North Shore Animal League America's Rescue Team will end the year with more than 300 dogs, cats, puppies, and kittens arriving at our Port Washington, NY campus for the month of December.
The homeless animals are from six different states and one US territory: Georgia, North and South Carolina, Mississippi, Tennessee, Texas, West Virginia, and Puerto Rico. Society of Companion Animals flew three puppies and five dogs almost clear across the country from Dallas, Texas. "We have been working with Society of Companion Animals for many years. I really enjoy working with this group because the animals would have been euthanized if we didn't take them," declared Karla Agostinello, Rescue Manager for Animal League America. "In fact, another dog that they sent to us recently turned out to be pregnant and just gave birth in our foster care nursery to 10 puppies."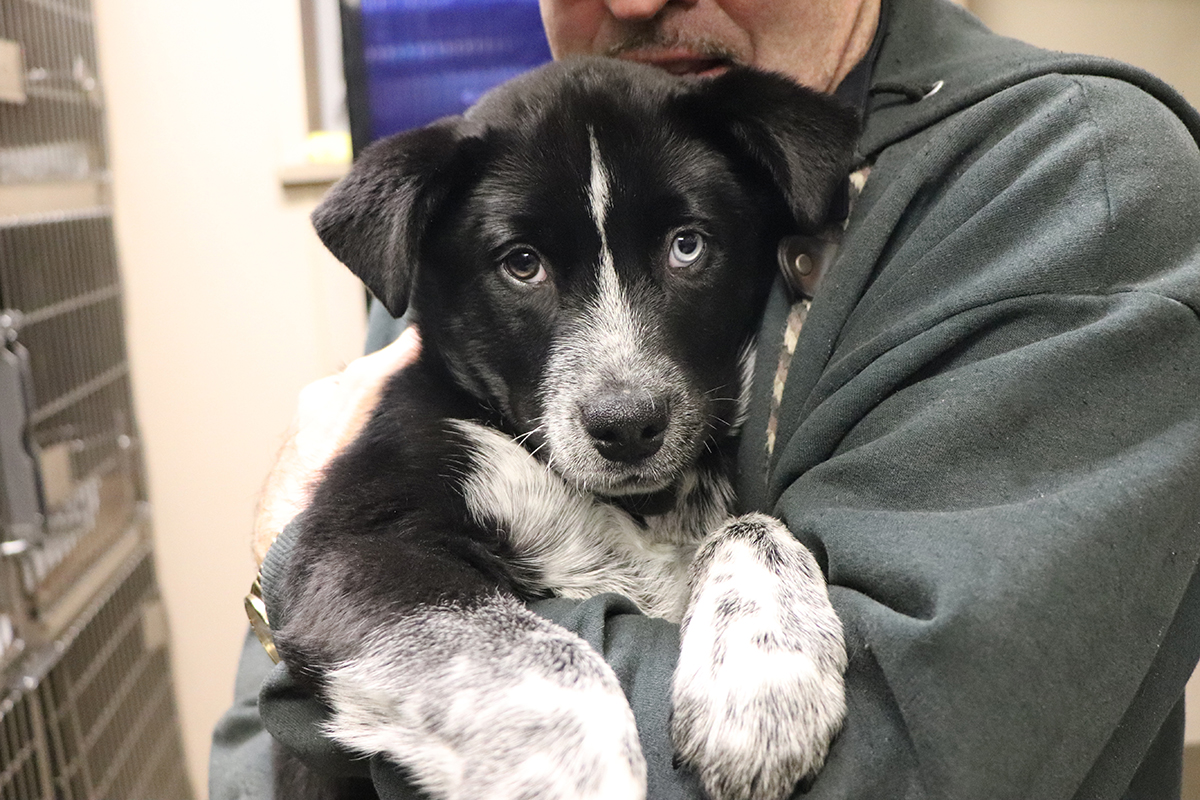 This young dog, a Retriever/Hound mix named Padmé came north on our Mobile Rescue Unit with her eight puppies and 40 other canines. Just like her, the pups were all named after characters in Star Wars. There are seven boys and one girl named Princess Leia and they're keeping this new mom busy. Padmé is too thin partly because most of her nutrition has been going to feed her puppies. The dedicated and caring staff inside the Nursery in our Pet Health Centers will make sure she gets veterinarian-recommended Purina food and top-notch care so that she and her pups thrive.
Please support our rescue efforts to provide more homeless animals with a safe place, the care they need, and the hope of finding families who love them.
Cats in need have been coming in through rescue as well. At this time of year, temperature plays a factor when transporting animals from warmer climates. "We have cats from Puerto Rico finally coming in," Karla advised. "They could not send them to us because it's been too hot, but they were finally able to get on a flight and will arrive tonight from Proud Rescues of Puerto Rico." The cats will be seen by the veterinary team at Bianca's Furry Friends Feline Adoption Center and, when ready, be put up for adoption in one of the amazing free roaming areas.
The arrival of these rescues at Animal League America is only the beginning of the story. Once they arrived they will be medically examined by our veterinary team, and receive any vaccinations they may be needing. Then it's off to the groomers where they'll be treated to some much needed primping and pampering. When they're ready they'll go up for adoption hoping to find their own responsible, loving homes. Won't you help us help them?