North Shore Animal League America often rescues pregnant dogs or dogs with litters of puppies. Recently, two sweet mama dogs, Maggie, a Bluetick Coonhound, and Jellybean, a Terrier mix, arrived with their pups on a rescue transport from Tennessee. Sadly some of their pups starting showing possible signs of canine parvovirus. The ones who tested positive were placed right away in isolation in our Freed Special Recovery Center so they could be watched closely.
The moms and their other littermates were separated and placed on "Parvo Watch." Nine out of 13 puppies needed emergency round-the-clock care requiring the administration of intravenous fluids, antibiotics and, of course, as much TLC as the staff could give them.
Parvovirus has an incubation period of 10 – 14 days from the time of exposure. Puppies can look healthy when they leave other shelters and get sick after they arrive on a rescue. They're possibly sick already, and add the stress of travel, and whatever illness is incubating like Parvo can take hold. The puppies often start having symptoms by the time they come off the transport.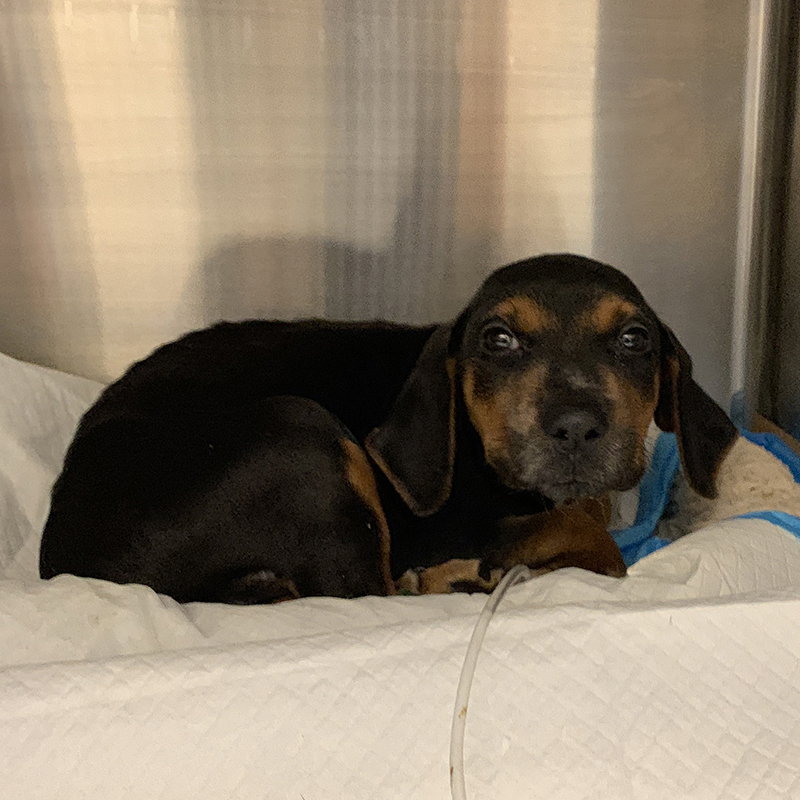 In animal shelters across the country, workers dread hearing the word "parvovirus." With intensive care, puppies can survive this disease, but many times without that special care, they don't. Life threatening symptoms include fever, vomiting, diarrhea, dehydration, loss of appetite, and secondary bacterial infections.
Your support makes it possible for animals like these get the care and compassion they need and deserve.
"Most shelters euthanize parvo puppies because they can't keep them isolated. The virus is highly contagious and the risk is too high to keep them in the shelter," said Dr. Marina Tejada, Supervising Veterinarian at North Shore Animal League America. "It takes a week or more with correct care for most parvo puppies to recover. The autoimmune system has to fight off the virus and the puppy is subject to secondary infections such as upper respiratory infection."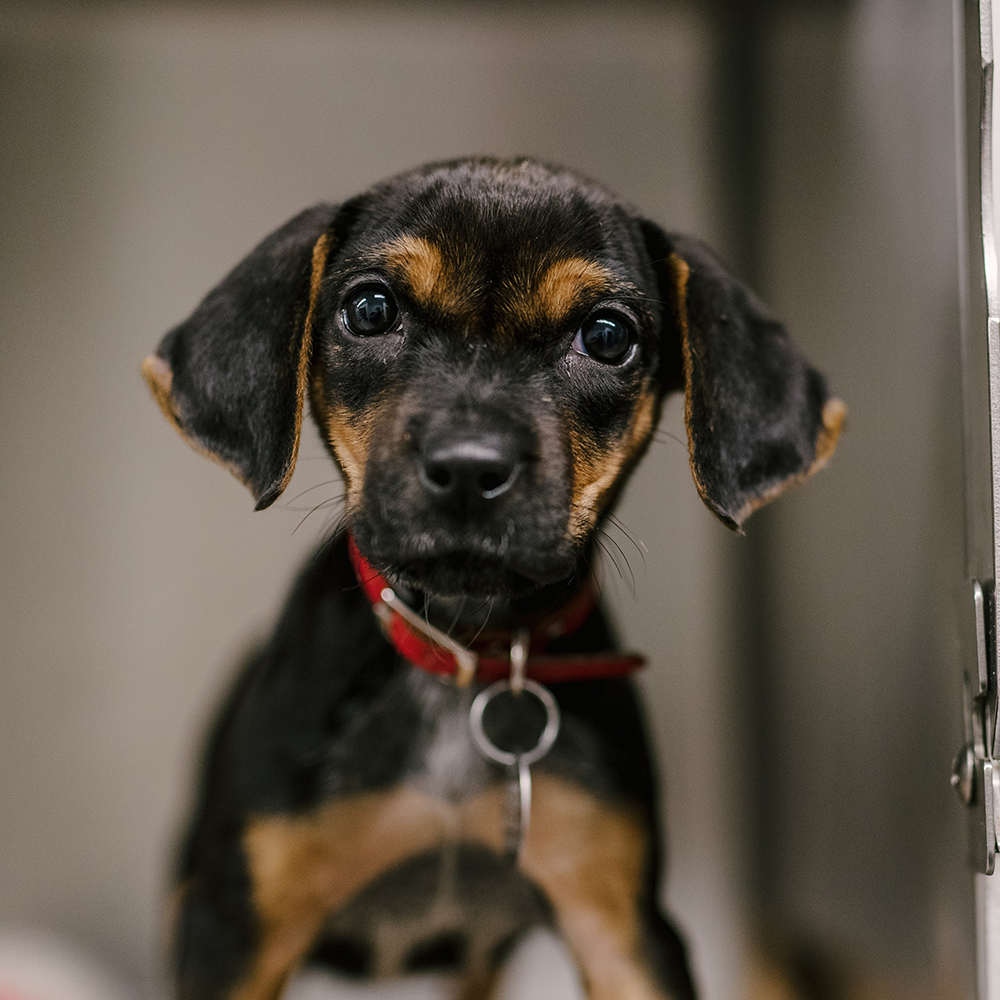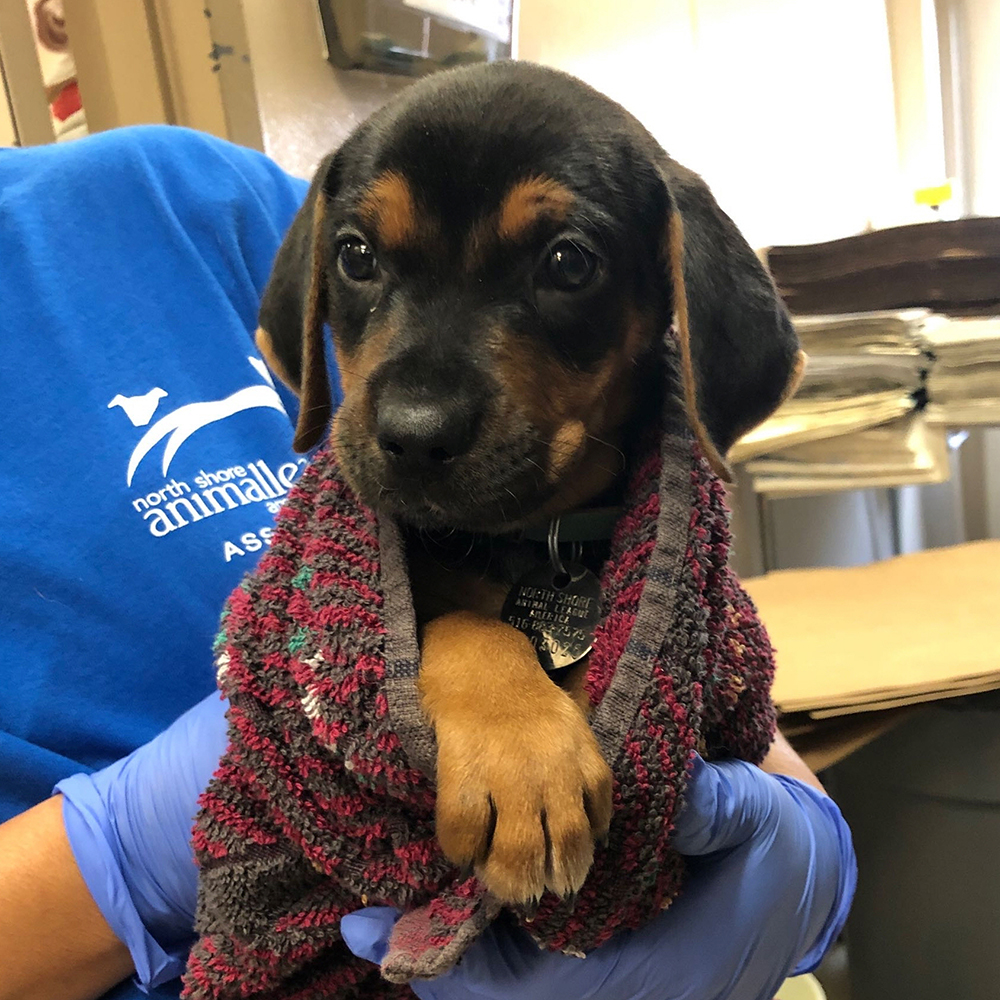 Thanks to the Freed Special Recovery Center, our special procedures, and amazing staff, there is good news about the nine puppies at Animal League America who succumbed to parvo. Three (two of Jellybean's and one of Maggie's) were able to overcome the virus more quickly and went to loving homes already. A few are still regaining their strength in the recovery center and others are up for adoption and will be connected with their families soon.
Although our critical resources are already strained from the pandemic, we could never turn our backs during these unexpected crises. This is why we need your support now more than ever.
Help us continue to care for the critically ill dogs and cats who have nowhere else to turn. In these difficult times, your support for our no-kill mission is needed more than ever.