Monday, May 22nd may have been just another day for many, but for the 16 dogs transported to North Shore Animal League America after being rescued from suffering a cruel demise at the Yulin Dog Meat Trade Festival in China, it was a momentous occasion.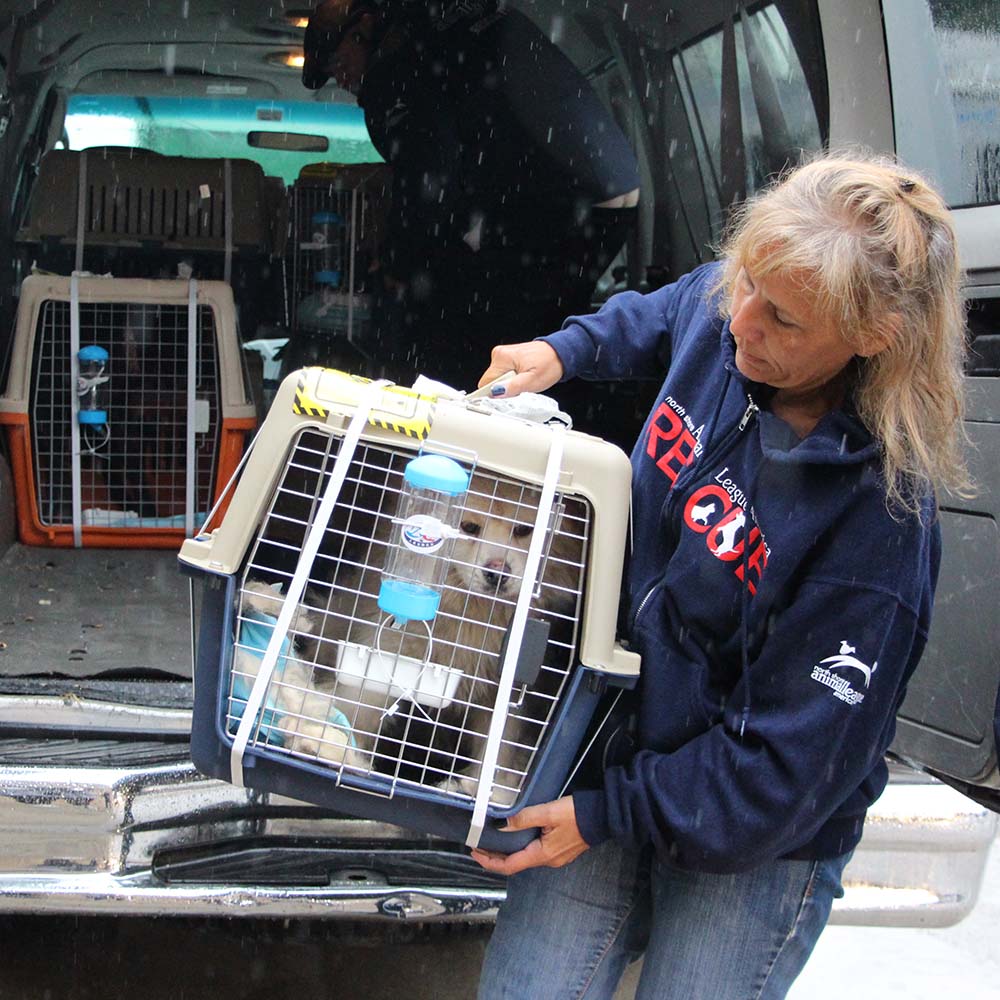 On this day, they arrived safely at John F. Kennedy International Airport, after a 23-hour flight, to enjoy the first day of the rest of their lives thanks to our collaborative rescue efforts with Animal Hope and Wellness Foundation. Once carefully removed from the plane and loaded onto one of our Mobile Rescue Units, these lucky dogs were transported to the sanctity of our Port Washington, N.Y. campus – a safe haven were they were treated with dignity and compassion rather than being paraded around the streets in wire cages, tortured, and butchered for consumption.
Upon arriving at the world's largest no-kill animal rescue and adoption organization these little survivors were first examined by our veterinary staff to check for any glaring issues that would be cause for immediate concern. After being medically cleared, it was off to enjoy a soothing bath at the hands of our nurturing groomers. Once the pampering commenced it was on to a visit with our highly skilled pet behavior specialists for an initial meet and greet. Through this extensive collaborative effort we were able to provide these 16 companion pets with everything they need to be ready for that day when they can be placed up for adoption and find the responsible, loving home they so desperately deserve.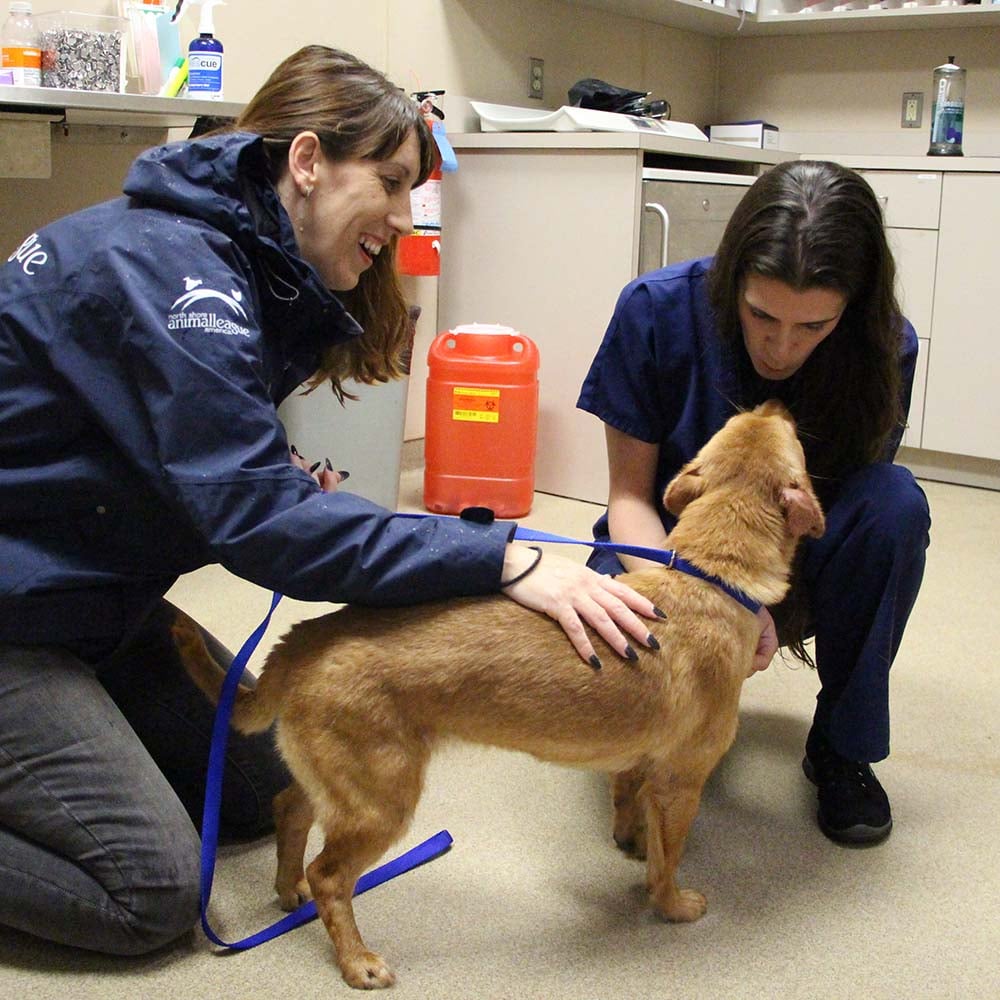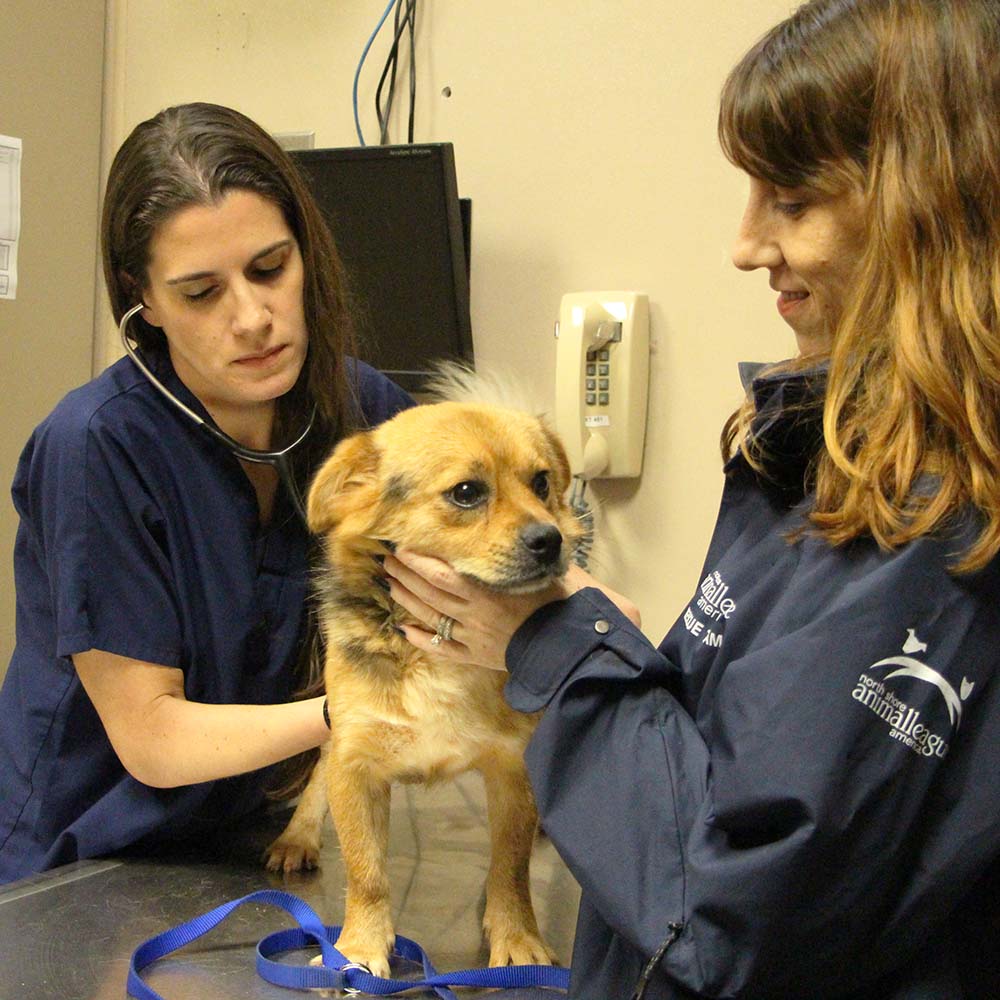 "The people at Animal Hope and Wellness Foundation personally rescued these dogs from last year's festival, purchasing some of them as young as five months old to ensure no harm would come to them. When we reached out asking if we could be of any assistance they told us about these dogs. We knew that rescuing them and helping them find loving homes was a great way to get involved," said Animal League America Director of Rescue Services Cindy Szczudlo. "Each year, thousands of dogs and puppies, and hundreds of cats and kittens, are slaughtered and eaten in "celebration" of the summer solstice. Whether it be creating a petition, or collaborating with other organizations to rescue animals from the area, we want to help put an end to this grotesque practice."
To date, nearly 60,000 outraged people have signed our petition to express their desire to bring an end to the inhumane festival which takes place in Yulin, China on June 15-21. Because of the overwhelming support, the global media is abuzz with rumors, contradictions, and mixed messages. Some say the Chinese Government has banned dog meat from the festival. Others say the ban is only for a week and doesn't include cat meat. Others say the event will go on as usual. Whatever the outcome, our collective voices have been heard. If and when the "festival" does end it will be because the people have spoken.
Please continue to support our Rescue Fund, so together we can change the world – one paw at a time.