Brindle beauty seeks a home with a single person, a couple, or a family with older children. Must be willing to play ball "a lot," take long neighborhood walks, and hang out to watch TV. Would like to meet all human candidates and canine siblings, but would prefer not to coexist with any cats.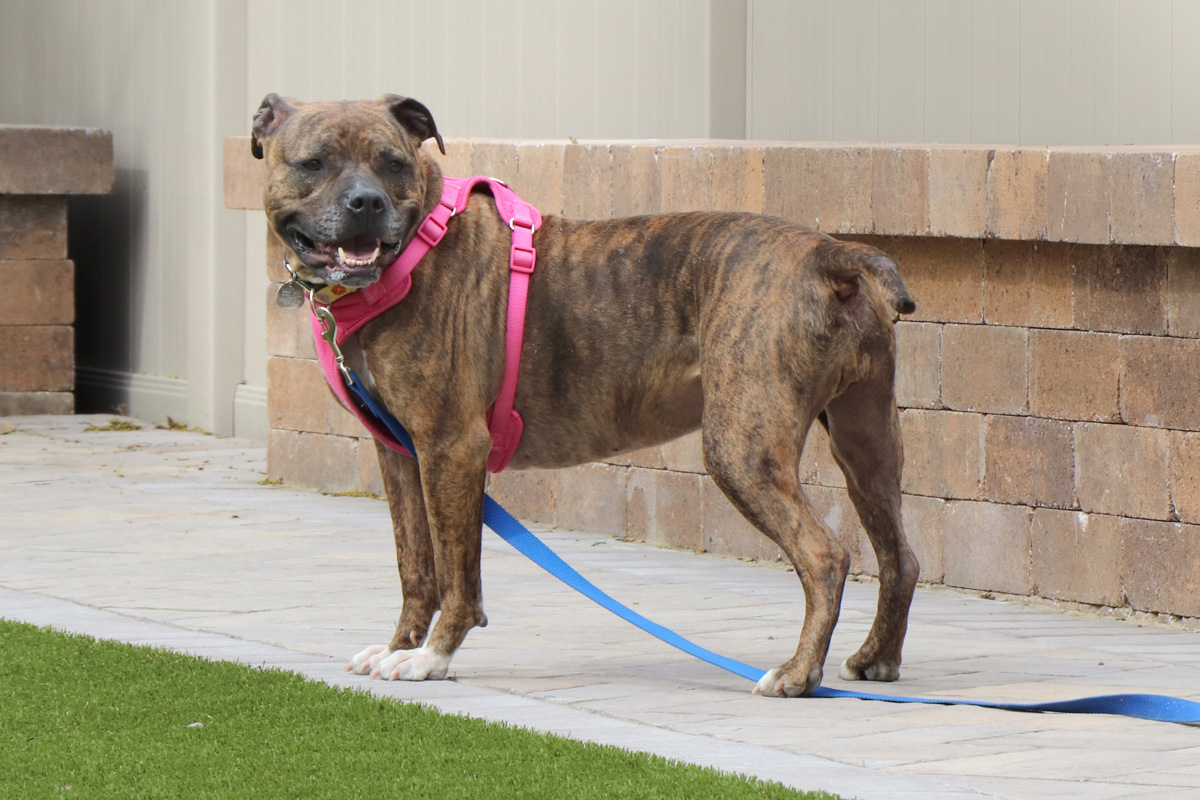 If this striking brindle Pittie mix could write a personal ad, that is what it would say. "Bella is an excellent companion. She likes to be pet—she'll approach you and start licking your hand. She's been my office foster dog and we have a great relationship," said Joanne Yohannan, Senior Vice President of Operations for North Shore Animal League America. "She needs a person who is a strong leader and familiar with the breed. Once she bonds with a person she can be a bit protective if a new person approaches, but it's easily managed."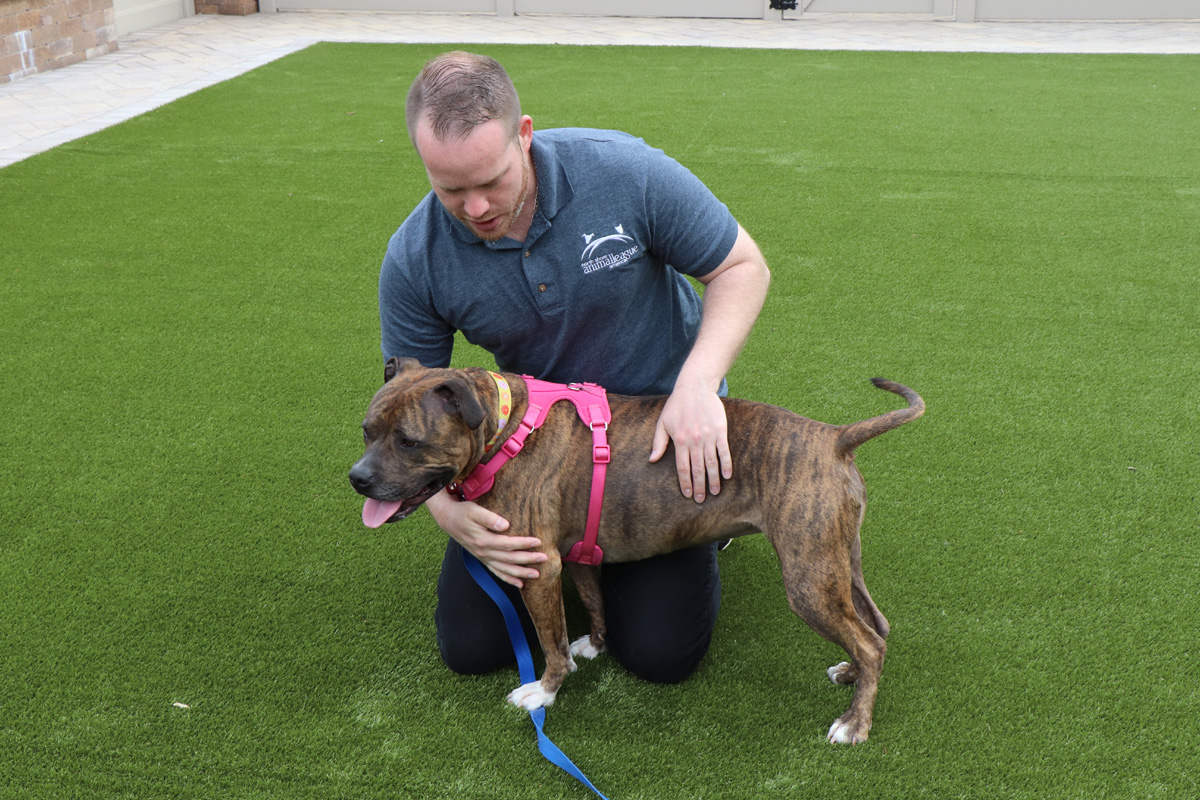 Bella enjoys being part of the action and wants to be near her people. Her favorite toy is a Kong® and she loves to chew on antlers. She does know some basic commands, such as "sit" and "quiet," but would benefit from additional training to build up her confidence. Bella likes to take her time getting to know new people before she gives her unconditional love and loyalty.
She enjoys the company of some other dogs and would do best in a home with older, calm, confident teenagers. It would be great for her to meet everyone in her potential family, including the family dog.
"While everyone on our staff loves seeing her every day, we know that Bella longs for a home of her own," said Joanne. "So if you are looking for a wonderful, incredibly loyal dog who will be your best friend forever, please come and meet Bella today!"