Founded by Liz Keller as a branch of her Glen Wild Animal Rescue in Cherry Valley, N.Y., Rescue Dogs Rescue Soldiers trains and pairs shelter dogs with vets suffering from Post-Traumatic Stress Disorder (PTSD) and other debilitating ailments. Liz has a soft spot in her heart for all the dogs in her program, and often finds they change her life as much as she is changing theirs. In this special blog post, Liz talks about 12 dogs that have made her year very, very special.
At Christmas time I like to reflect on all of the things I'm thankful for. I have been blessed with a beautiful property and the ability to help dogs who needed someone to find their untapped potential and bring it to light. While everybody is spending time with family, friends, and the ones they love, I thank my lucky stars that my team and I at Rescue Dogs Rescue Soldiers are able to be family for 12 very special rescue dogs.
In honor of these animals, who I've grown to love and care for with all of my heart, I created my very own version of the Twelve Days of Christmas with a little twist to introduce you to all of my four legged friends. All of these dogs came to our sanctuary from North Shore Animal League America's no-kill campus where they were rescued from lives of uncertainty and loneliness. For one reason or another, these dogs didn't find their adoptable matches, but they have been thriving here, living fulfilling lives of love and joy.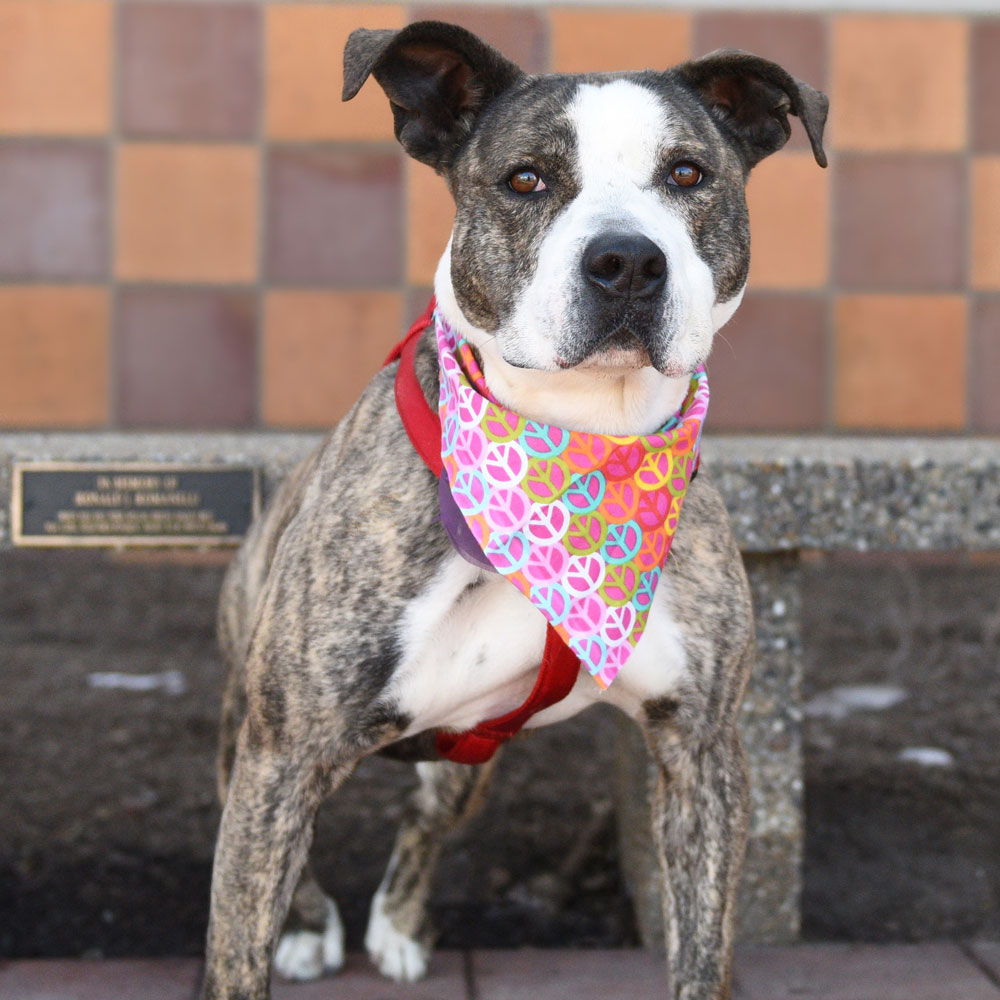 The first dog, Violet, was very nervous and had a difficult time acclimating to new people. I knew I would be able to help her with this anxiety, but I never knew how much she would help me too. Violet has become the four-legged love of my life and the smiles and happiness I see from her every day, leaves me speechless. She makes me smile, helps me sleep through the night, and is just a calming companion. She was the first gift brought to me during my Twelve Dogs of Christmas.
Then came Oakley, a tough gal, who knows what she wants. She's not ready to give up her top dog status, but in cold days she opts to stay inside where it's nice and warm. She reminds me of me – I hate getting old, but I still appreciate all of the love and support I receive from my true friends!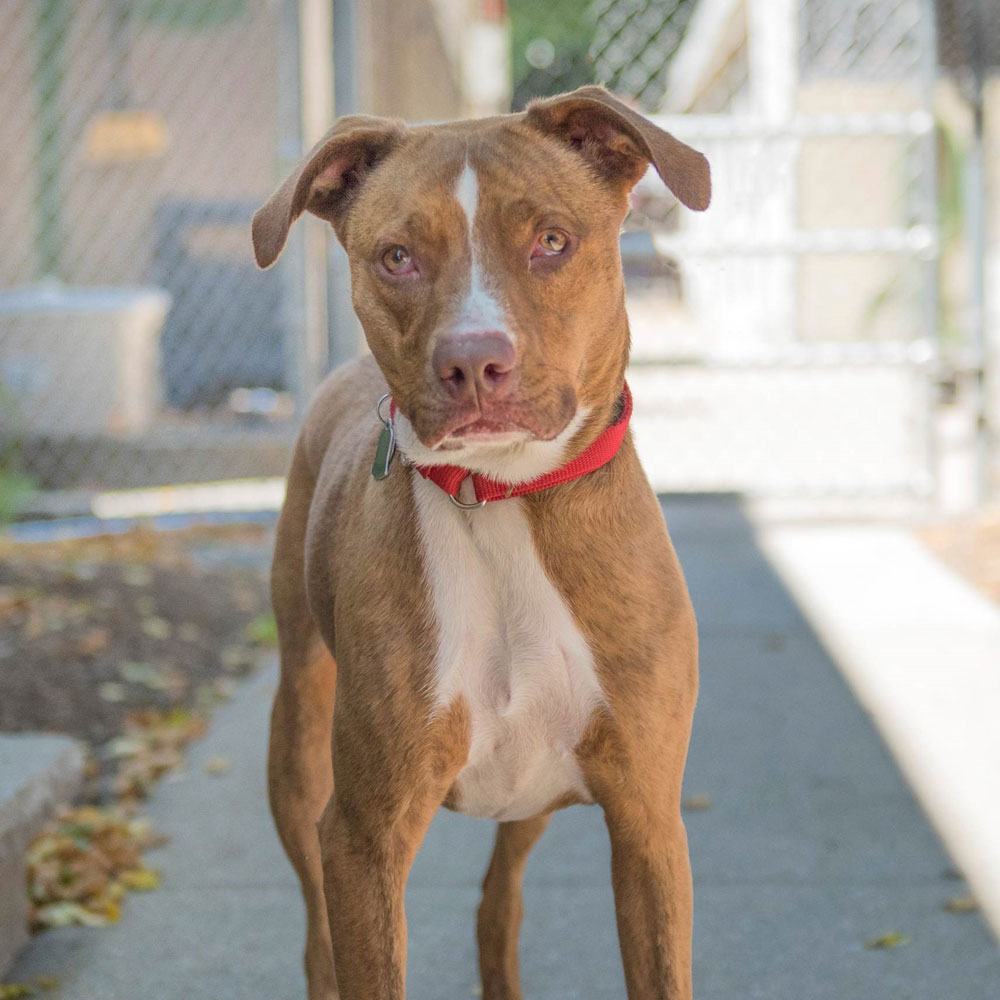 On the third day of Christmas, Daisy came to me. She is the Energizer Bunny – in the door and up the stairs before I can even close the door behind me. Daisy took a while to get to know everyone and feel comfortable, but now that she trusts us and knows she's safe and sound in our care. I truly cherish her for the amazing, fun-loving animal she is.
The fourth dog of Christmas always sings to me. His name is Oskar, and he loves to howl. Oskar loves the great outdoors and can't get enough of the grass under his paws and the fresh air in his snout. He became trusting very quickly and loves attention. He has a big personality and is always watching what we are up to.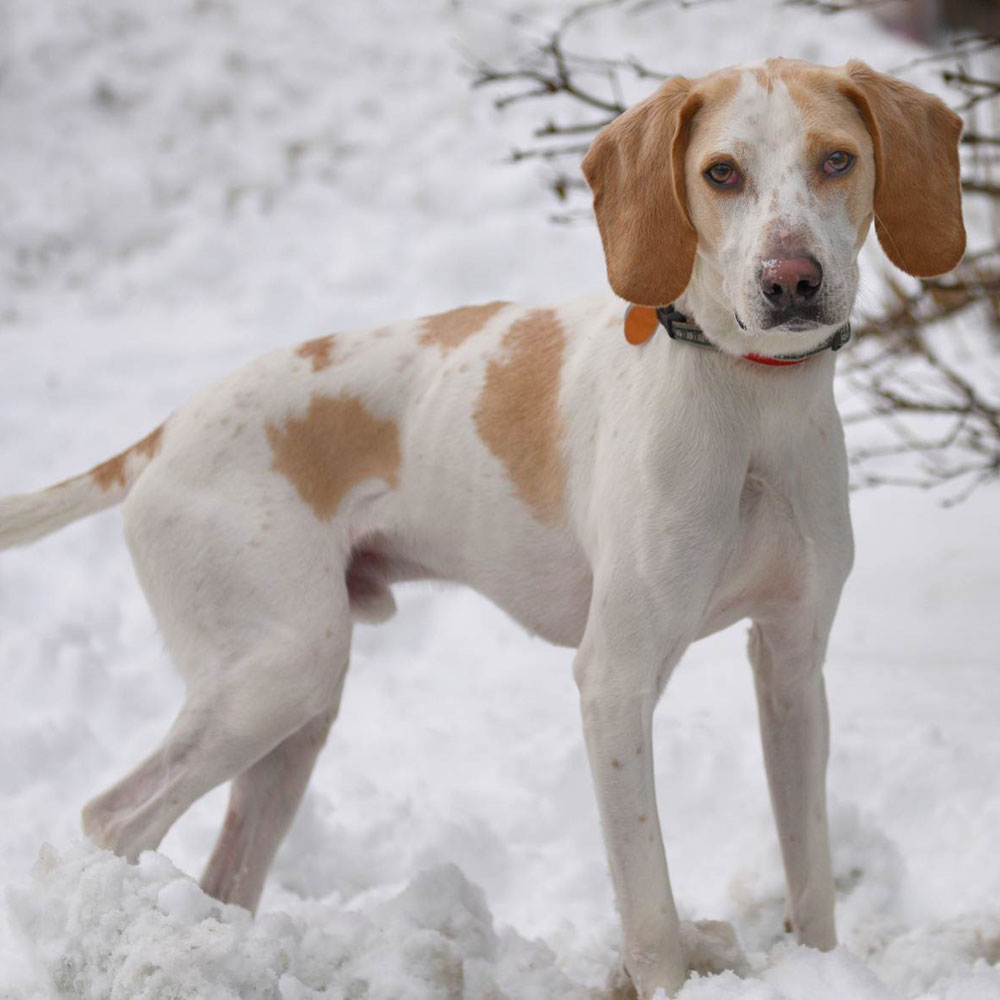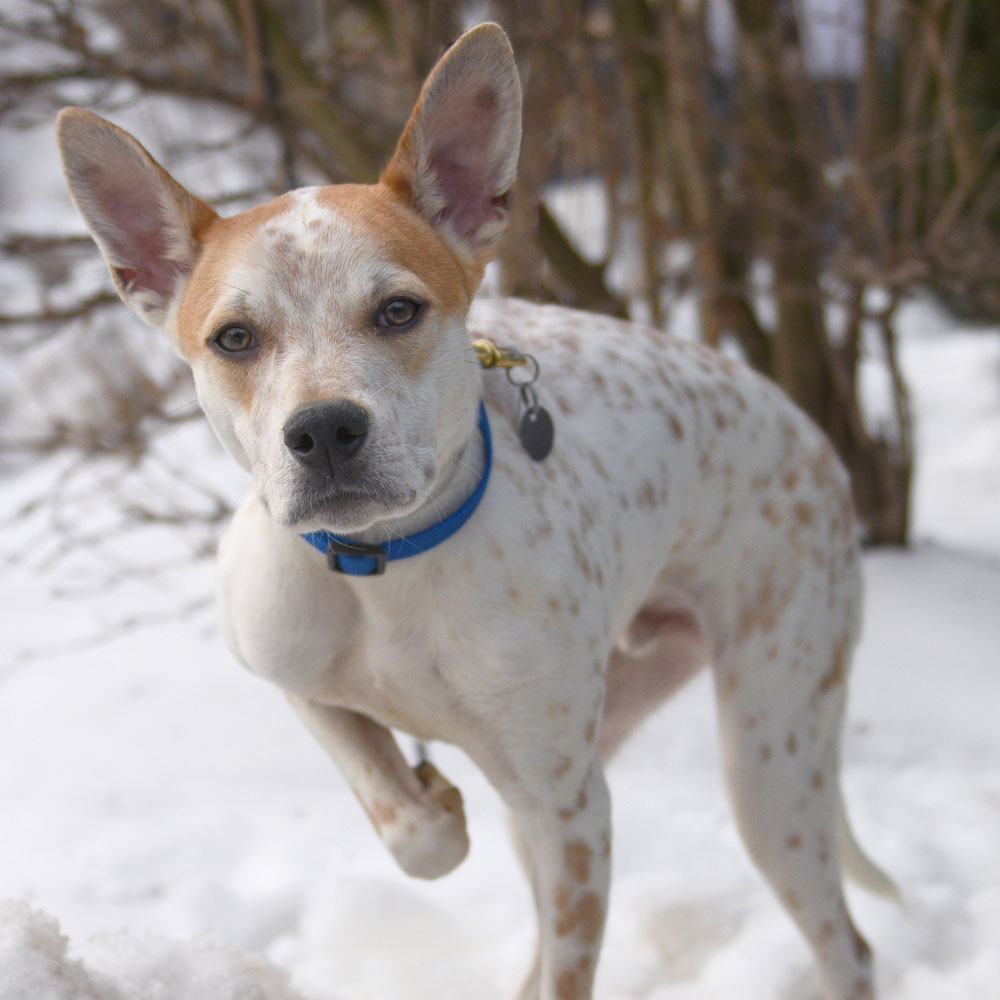 Number five is Max the Cattle dog. He's another one who took some time to warm up to us, but he builds strong bonds once he adjusts. He loves Isaiah, our manager and seeks his attention whenever he can. If you let him fall for you, you'll have a friend for the long haul. Max is one of those dogs who is loyal to the end, and who doesn't like that in a companion?
The sixth dog of Christmas is Buster, who is as happy and peppy as can be! He loves to play each and every day, only stopping to cuddle up with those he adores. This guy has so much love to give and makes all of us light up when he's being his silly self.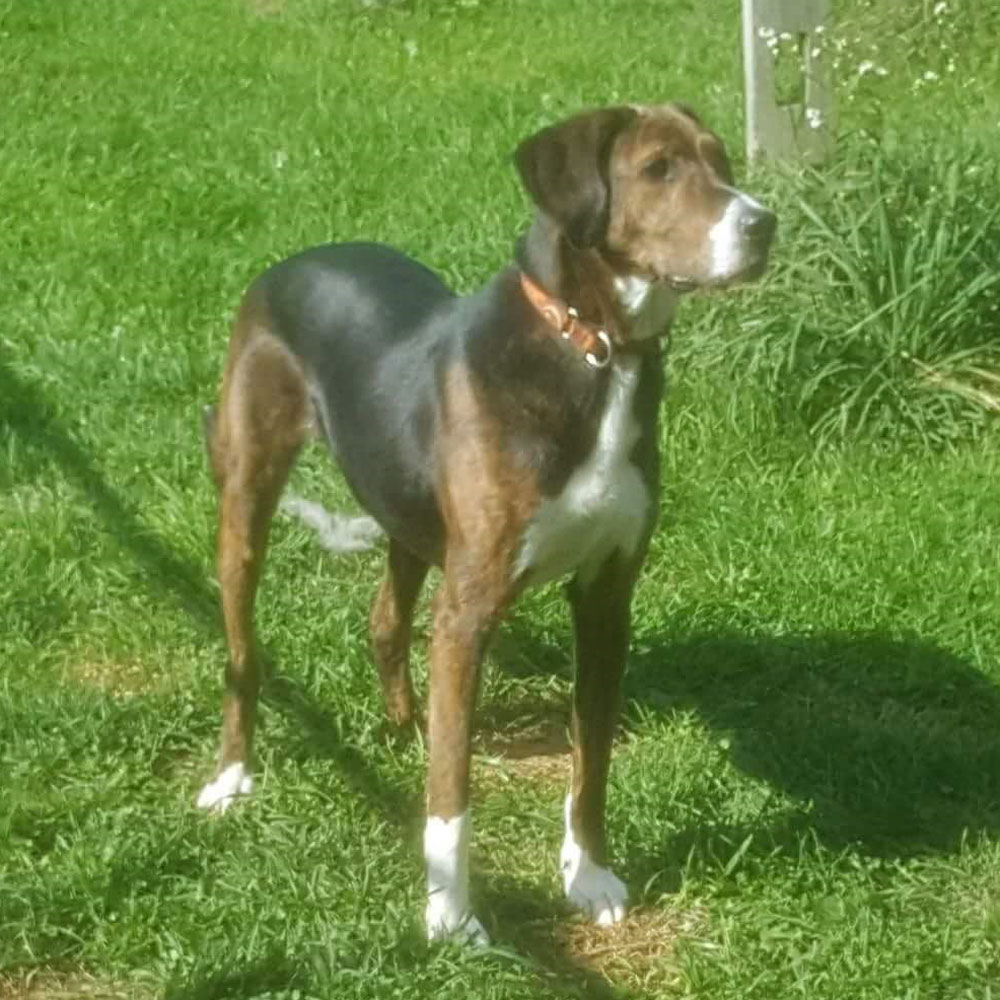 The seventh dog of Christmas is King Louie. We call him that because he is majestic and a regal sight to behold when he is running free. Trust me, when you meet this guy, you'll want nothing more than to make him the king of his very own castle. Thee King Louie has been nothing but royalty since he came to us, and we certainly wouldn't have it any other way.
The eighth dog of Christmas could only be Cooper. He's a smart one and keeps me on my toes. He learns quickly and likes to change things up from time to time. Cooper is one of those dogs who is more human like than he is dog, which makes all of us appreciate him even more for his loyal companionship.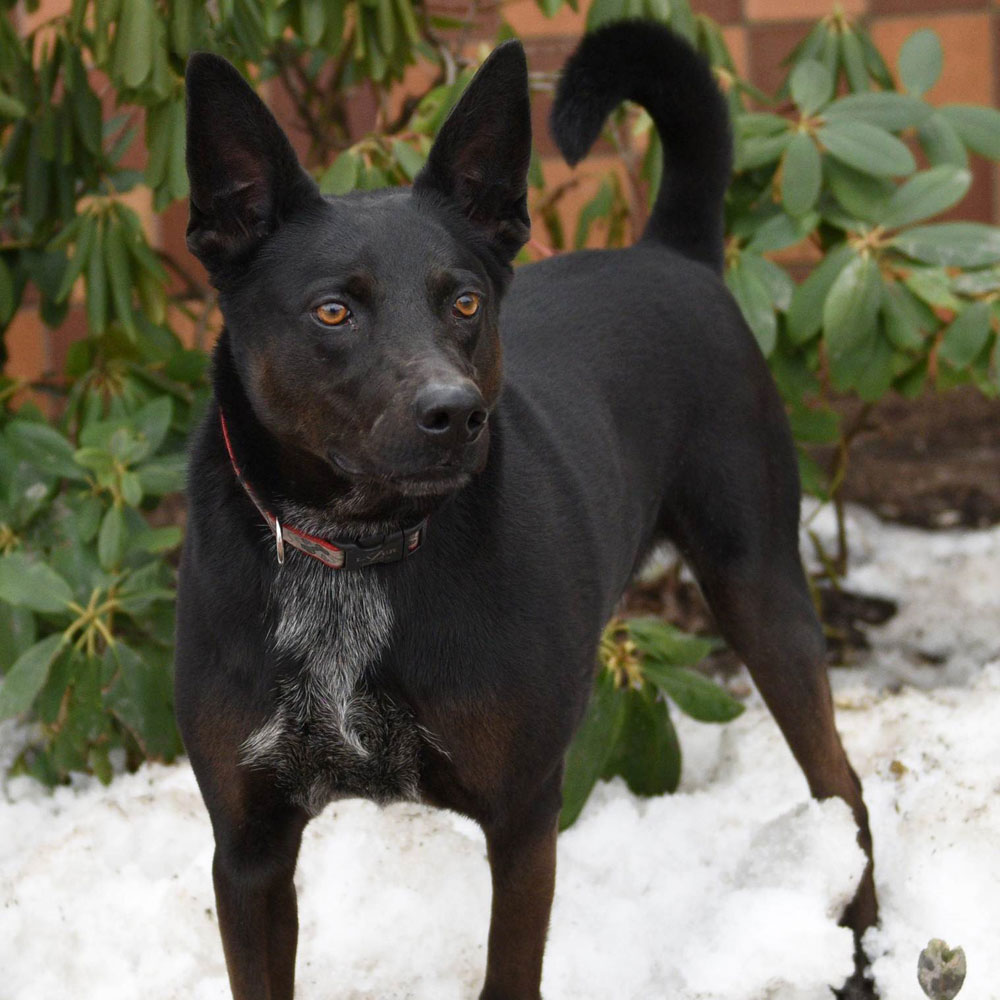 The ninth dog of Christmas, his story got to me. Fable rescued from a bad situation by North Shore Animal League America, needed time to build trust when he first came to us. Thankfully he trusts us and is very happy to be part of the gang. I couldn't be more proud that together with Animal League America, we were able to change Fable's life for the better and provide him with a family who loves him.
The tenth dog of Christmas just so happens to be Denver. This dashing gent is a real celebrity around these parts. A local Pre-K class writes to him weekly and they are so happy to be his PawPals. Although he gets so much love and attention from his new friends, nothing makes me happier than seeing him build relationships with the people who care for him on a daily basis. He's made remarkable strides from when I first met him.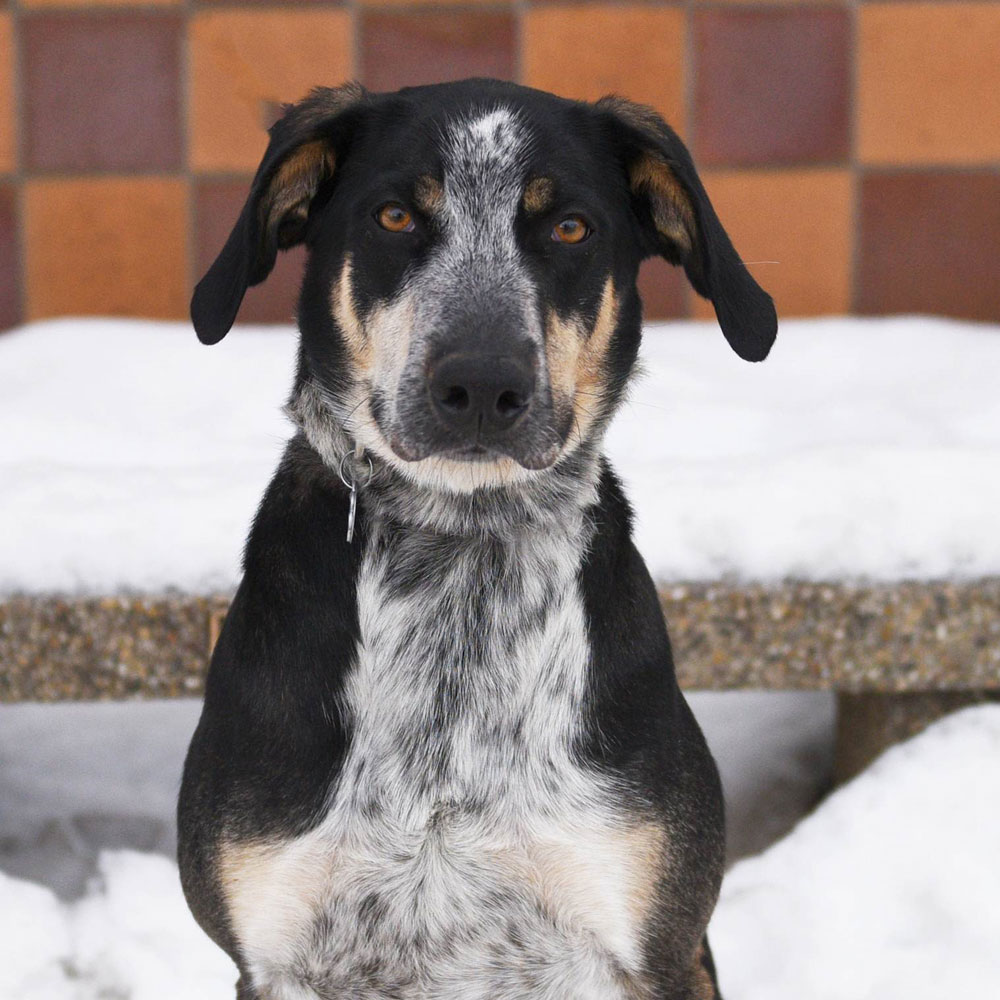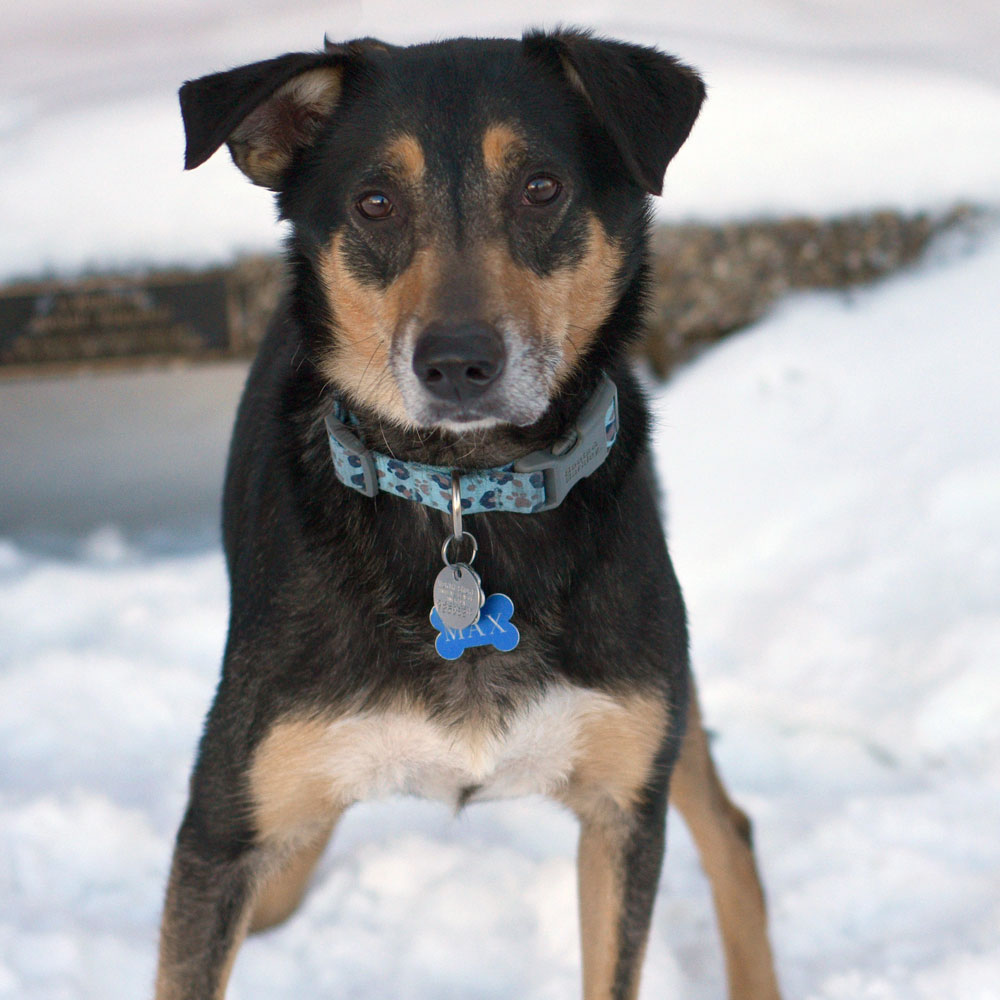 The eleventh dog of Christmas is Max the shepherd mix. He is a great four legged companion, especially if you consider lounging around the house at night, snacking on chips to be your ideal date. Although he loves hanging indoors when it's time to relax, bring him outside and let him run and you'll see true speed and athleticism at its finest. He's truly the best of both worlds.
Cody is the twelfth dog of Christmas. Last but certainly not least, Cody is handsome as can be. He is aloof and sweet, and totally enjoys the easy-going country lifestyle. He's the perfect dog to for quiet, lazy days, or long walks in the woods.