We believe that every animal deserves the chance to live their life in a responsible, loving home with a family who cherishes them. Many of our animals find homes shortly after arriving, but there are instances when they spend an extended period of time with us. Whether due to behavioral issues, significant injury or illness, or simply bad luck, some of our dogs and cats need extra care before they are ready to take that freedom ride home.
Earlier this year, after spending a significant amount of time in our care, that day finally arrived for Gunner, a strikingly handsome lab mix. The 10-year-old gentleman met his perfect human match after receiving extensive care from our highly skilled pet behavior specialists and spending eight weeks re-adjusting to life outside of the shelter in the home of one of our most trusted foster parents.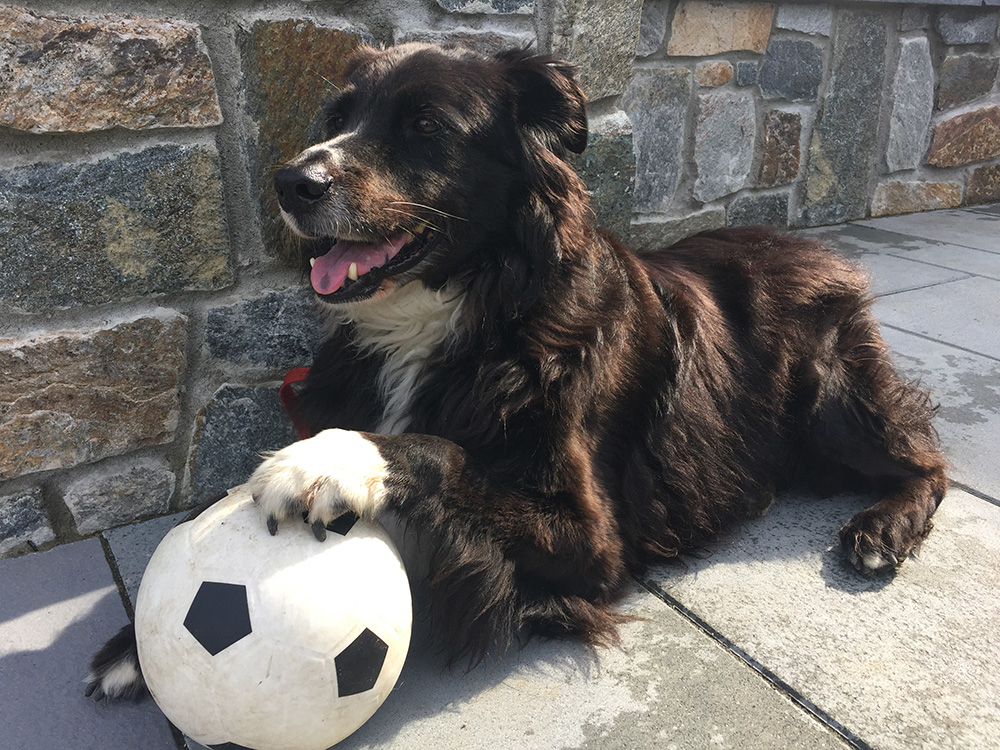 "I noticed Gunner as soon as he came to us back in 2015. He quickly became the first and last dog I'd walk when came to volunteer. I started to develop a trust with him and had the chance to witness how happy he became every time he was out in the fresh air and had the grass under his feet – you could literally see him smiling," said Allison Monaco, who has fostered close to 20 dogs since beginning her journey as a volunteer four years ago.
Through her regular interactions with him during their walks, Allison knew she could provide Gunner with the trusting home environment and socialization skills he would need to become a highly adoptable pet. In late March she brought him home and introduced him to her three dogs, two fosters, as well as her two young children. It didn't take long for Gunner to ingratiate himself into the Monaco clan, growing more at ease and family oriented with every day that passed.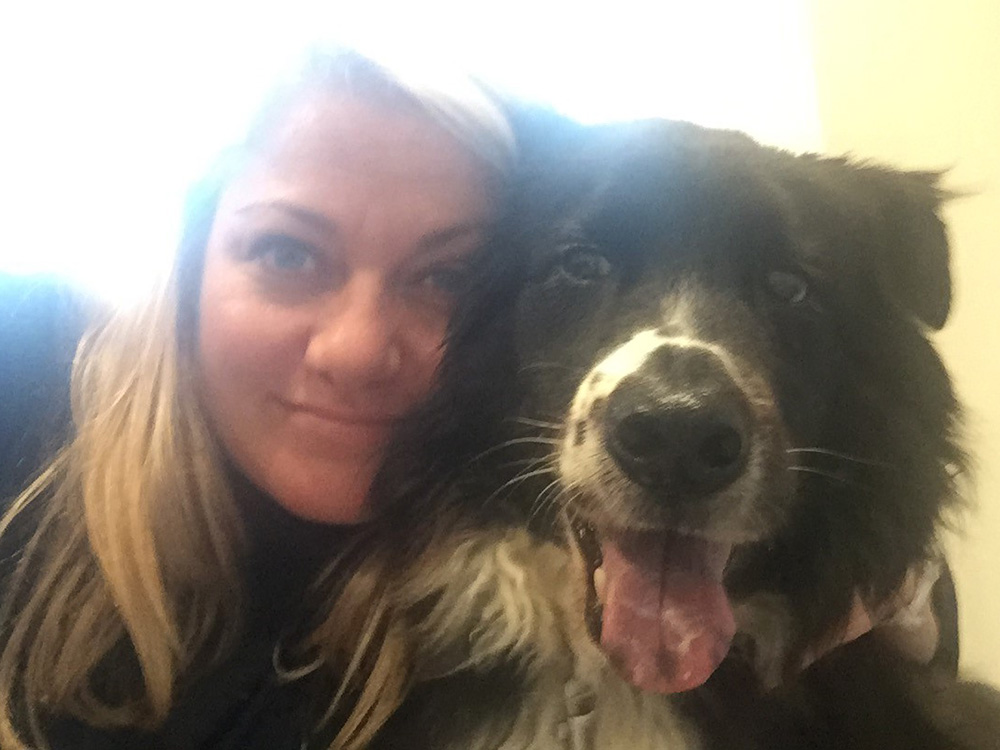 "My children are six and 10 years old and I slowly introduced them to Gunner, making sure to give him the time and space he needed to adjust. Within weeks he was laying with my daughter in bed – it was unbelievable," she said. "To watch him make such a drastic transformation in just eight weeks with us was really special."
Just as his transition from the shelter to Allison's home went seamlessly, Gunner's adoption day followed suit. From the moment his new family laid eyes on him on Animal League America's Facebook page, Nereida Kinsora and her family knew he was meant to become part of their family. On the same day they met him at Allison's home, the Kinsora family, who was still grieving the loss of their beloved Golden Retriever, Bailey, of 13 years, left with a happy, tail wagging dog eager to enjoy the next phase of his life.
Since arriving at his new home, which sits on 6 ½ acres of lush green grass, Gunner hasn't wasted any time basking in his newfound digs. He's quickly learned the lay of the land, running around and exploring every inch of the property until it's time to go inside and lounge around surrounded by his new family.
"Bailey gave us so many signs during the adoption process that made us realize we were doing the absolute right thing by bringing Gunner into our home. He's fit so perfectly into our family unit since he arrived. We couldn't be happier or more thankful that we followed our hearts, and the signs we were receiving," Nereida said. "We knew he had his issues and was at your adoption center for a while, but he's been amazing from the moment he got into our car. He runs around our property, loves us and our adult children and my daughter's dog, Brody. You can just see in his eyes how grateful he is. I truly hope more people consider going to their local shelter and adopting an older dog because it's truly been a rewarding experience."