It's easy to forget that in some corners of the world, dogs are considered pests to be exterminated, or, horrifically, sold as food at meat markets. Five years ago, as part of our rescue efforts to save street dogs in Thailand, Max made the long journey from Phuket to our Port Washington, NY campus.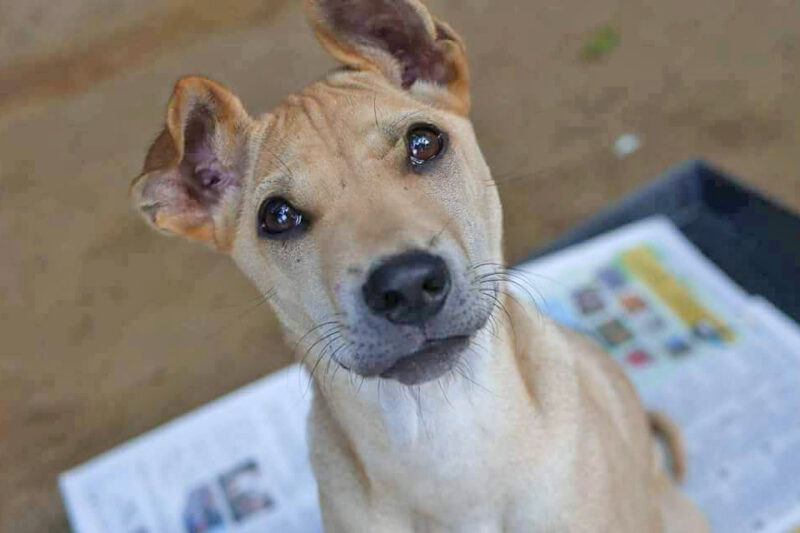 A Thai Ridgeback mix, Max arrived with no knowledge of what it meant to be a loved companion, or how to enjoy the company of other dogs. His previous existence was a fight for survival. Other dogs were considered adversaries to battle for meager resources. It is understandable that Max took time to adapt to his
new environment.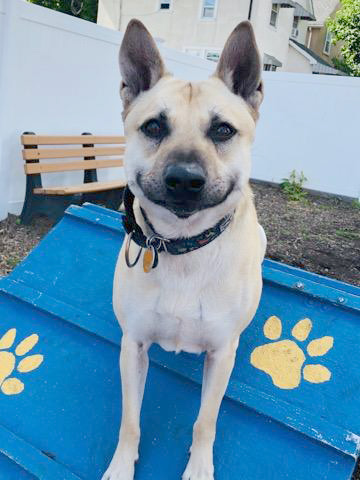 Max's handsome features brought him a great deal of attention from adopters; however, no one was willing to provide the extra care he required. Fortunately, the Pet Behavior team at North Shore Animal League America has an unlimited reserve of patience and continued working with him. Our no-kill promise means Max never had to worry we would give up on him.
Diane Johnson, Vice President of Shelter Operations, recalled, "The dogs we brought over from Thailand never lived in a home, and had a hard time adjusting. It's like placing a feral cat in a cage. Ideally, animals that will live as pets are socialized properly; introduced to people, other animals, different scents, sounds, and exposed to different situations so they aren't fearful."
Max had to learn how to interact with strangers, and how to handle new experiences like even simply walking on a leash. It took a long time for him to trust; then Veronica came along. Veronica, a volunteer in the shelter since November 2013, came as often as she could to walk Max and over time a bond formed.
"I started to walk him, and I loved him as most people did there," Veronica said. "Week after week Max was there and we just connected. And every week I thought 'oh my God, you're still here. How?' I was never at peace. I just wanted to take him home." Finally, Veronica's schedule changed to where she could work from home, and she felt she could have Max with her full time. "I didn't want anyone else to adopt him," she said. "Because he had never lived in a home, we didn't know how it was going to go, but I wanted to try. Now he's just so happy. He has beds everywhere plus loads of toys. We have so much fun, and I love him to pieces!"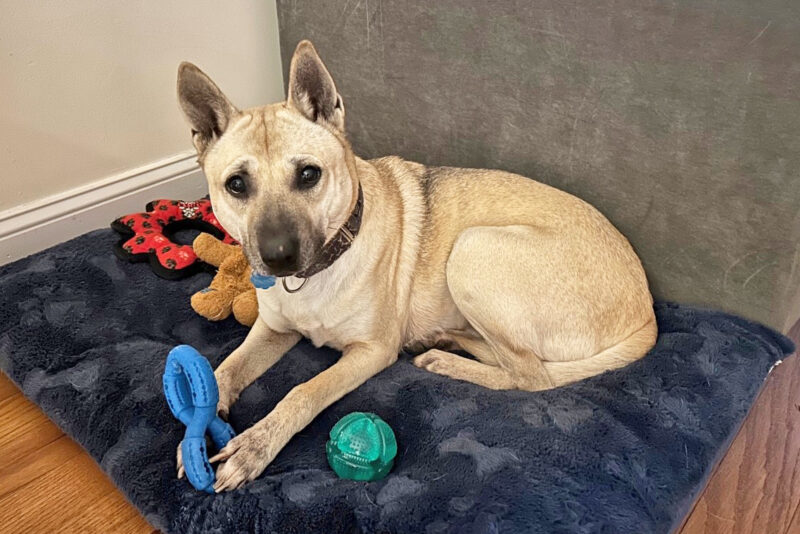 Almost 10 years old, Max does have kidney issues and severe skin allergies, but Veronica is keeping up with all the treatment he needs. As Courtney Sullivan, Senior Pet Behavior Manager, noted, "Max has come a very long way. 'Street dogs' need very special people. Luckily, Max found that in Veronica." Though Max has experienced much adversity in his life, we are thankful we could make this magnificent journey of many years and thousands of miles possible to get Max to his very first home.