Being a champion to homeless animals in need of saving has always been a source of pride for everyone here at North Shore Animal League America. Since opening our doors 74 years ago as a tiny local shelter in Port Washington, N.Y., our organization has steadily blossomed into a safe haven for more than 1 million dogs, cats, puppies, and kittens from all over the world, transforming us into the largest no-kill rescue and adoption organization. With that title comes great responsibility, as thousands of animals from all walks of life look to us each year to save them and help them to find responsible, loving homes.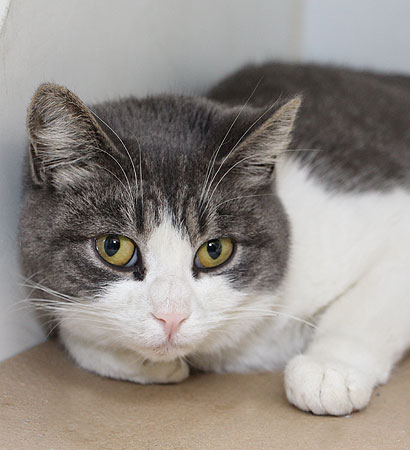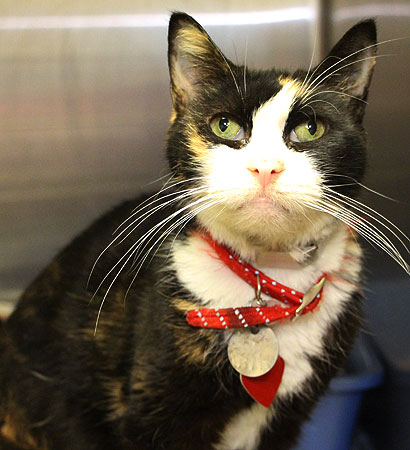 One of those animals was Poppy, a beautiful grey and white cat, who along with several other felines, was removed from a hoarding situation by our Rescue Team in late 2016. At three years old she was pulled from overcrowded, unhealthy living conditions and whisked away to the safety of our no-kill campus. Despite the environment from which they came, all of the cats were deemed healthy and well-adjusted by our veterinary team and placed on the adoption floor. Poppy's cage happened to be positioned next to the cage of a beautiful senior cat named Susie, who took it upon herself to quickly introduce herself in the grandest of fashions. Being the curious, affectionate lady she is, Susie found a way to open the divider between the cages and nestled herself comfortably against Poppy. With both cats sharing the same warm, cuddly demeanors, they instantly became the closest of friends. Although their time together was short lived since they were both adopted just weeks after meeting, the bond they formed proved to be stronger than anyone could have imagined.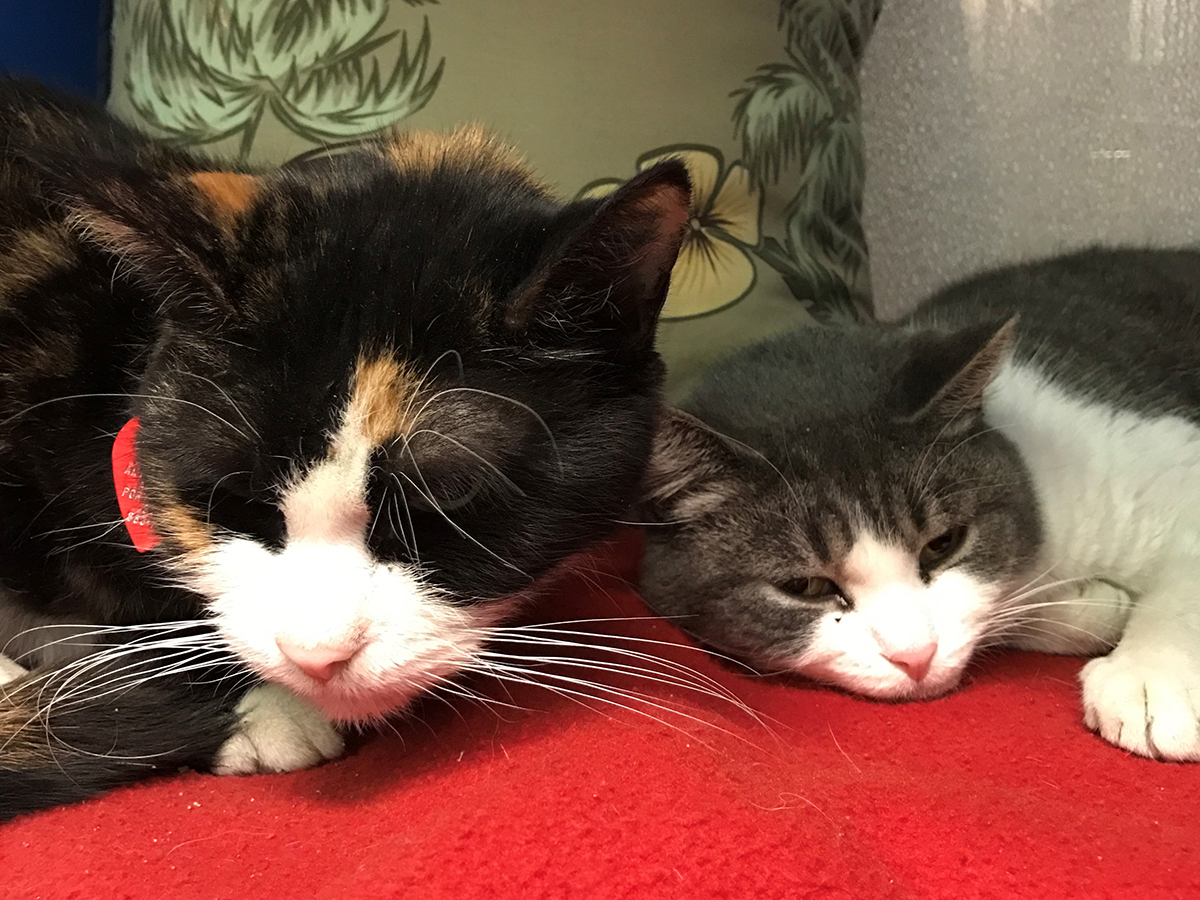 "It's funny how everything worked out with these two. Susie was adopted by Steven Pacht and his girlfriend, Katrina Shah, in 2017. The couple had previously adopted a pair of seniors from us named Grayson and Gus. When Grayson passed away they sought a comfort companion for Gus, the grieving survivor. Susie wound up being a wonderful match for him," said longtime Animal League America Volunteer and feline aficionado, Kate Haslbauer. "Poppy was adopted around the same time, but unfortunately returned two years later when her family could no longer care for her. She was also diagnosed with liver disease, which we knew would make it even more difficult to find her the perfect home. We all vowed to do everything in our power to find this sweet girl the right adopter."
As fate would have it, Susie's family happened to drop in to our Adoption Center looking for a kitten just as 5-year-old Poppy was settling back in. At first they were not sure about adopting another adult cat with medical issues, but once they had the chance to meet Poppy and remember the story of the bond she shared with their beloved Susie, they knew what they had to do. Rather than adding a young kitten to the family, Steven and Katrina decided to be the hero that Poppy was waiting for and officially made her part of the family on August 3, 2018! She is now enjoying the spoiled life she was always meant to live in her new home alongside her old pal, Susie, and her new feline sibling, Gus.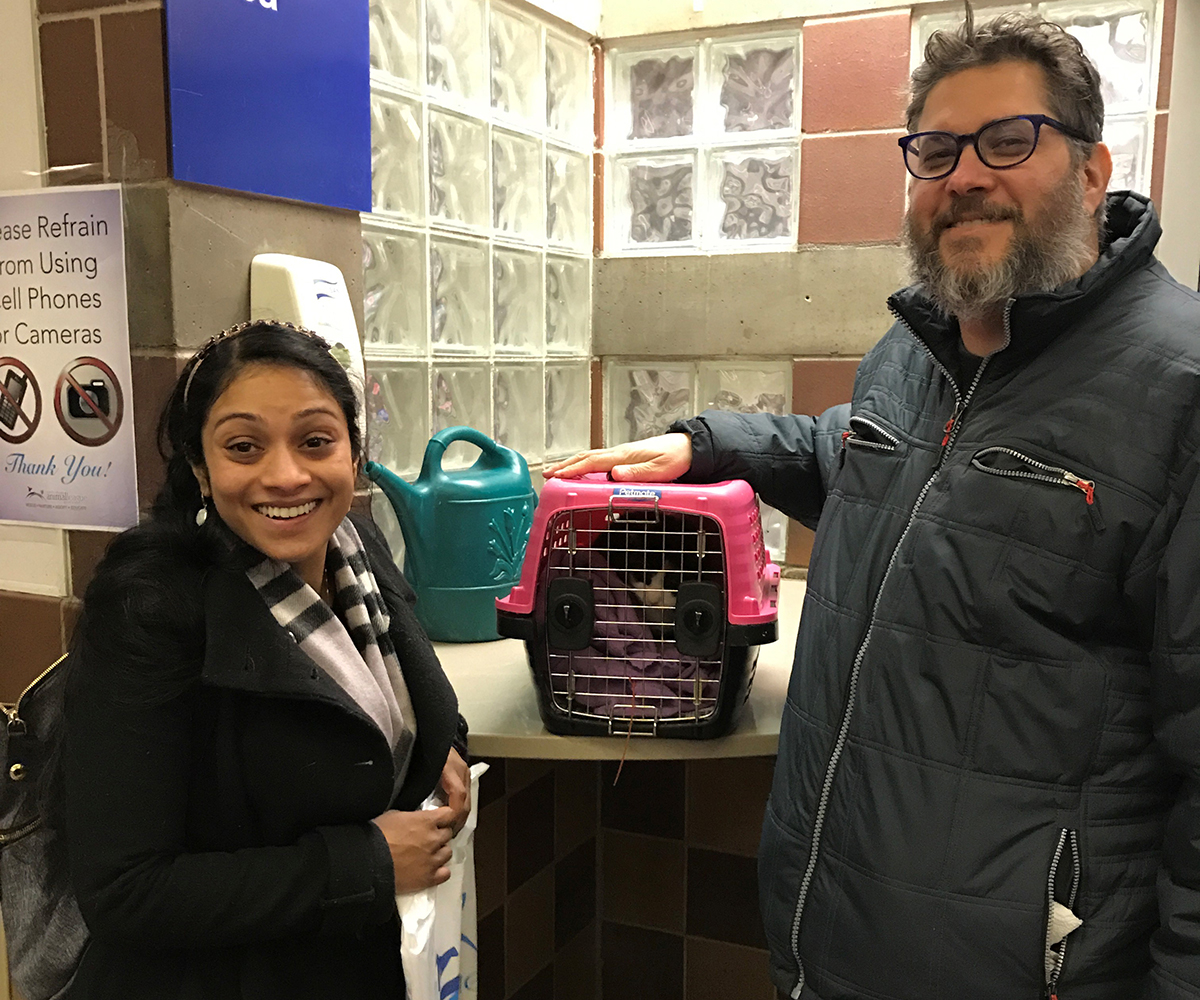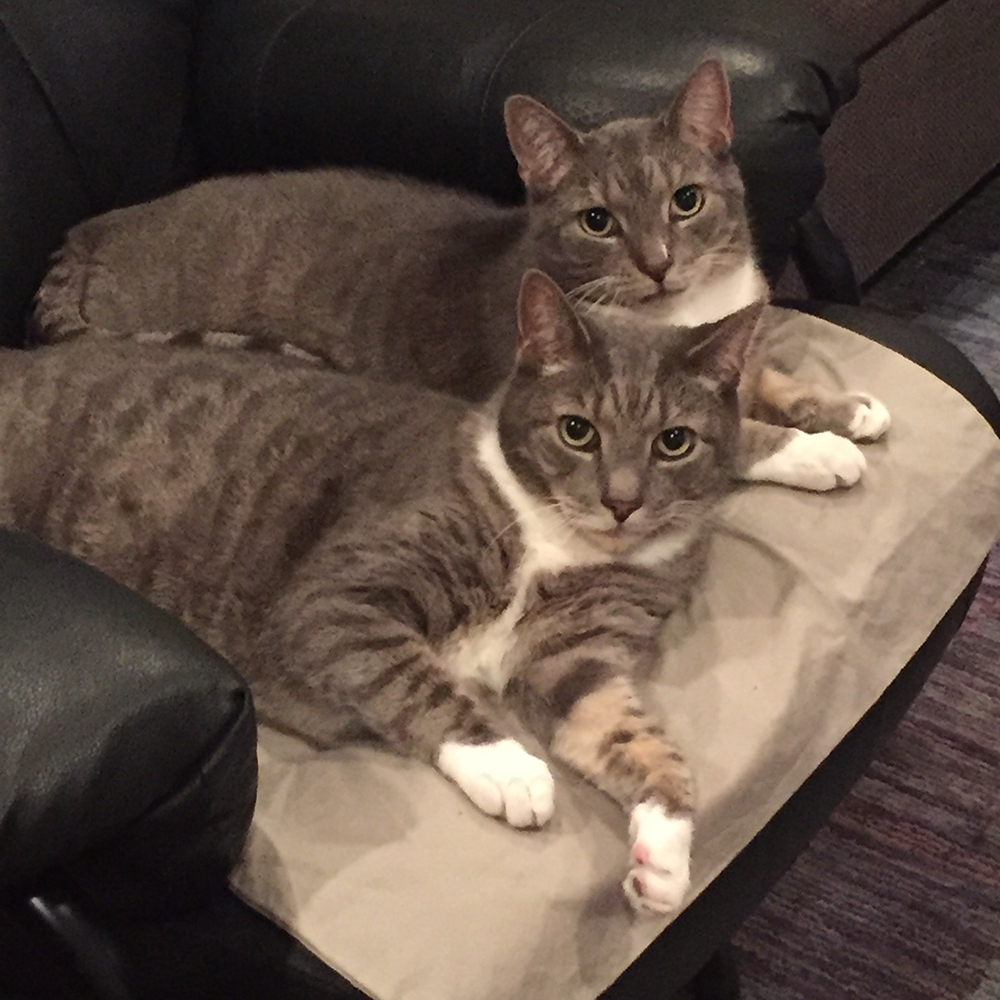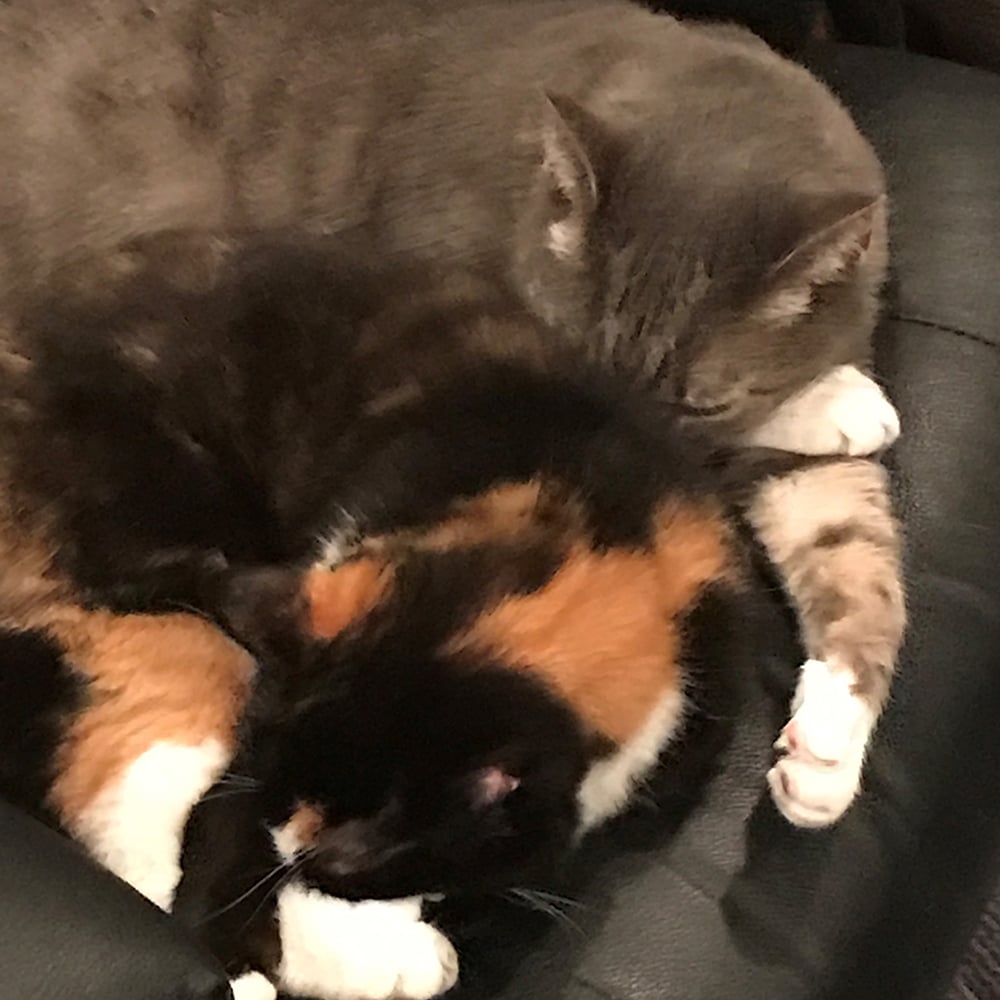 "I actually remember seeing Susie sleeping on Poppy when we first came in looking to adopt back in 2017. For a split second I honestly considered adopting her as well, but with Gus at home, I didn't think it was a good idea to add two more adult cats into the mix. Having the chance to adopt her now when the time is right is unbelievable," said Steven just weeks after making the adoption official. "I have to credit Kate and Dorit [Shani], [Feline Enrichment Manager], for facilitating these adoptions. Without them being there to recommend cats and share their stories, who knows if these adoptions would have ever happened? It just feels like it was meant to be that Poppy and Susie are back together now."