Difficult roads often lead to beautiful destinations. Can any statement be more fitting for Pretty Kitty, the gorgeous, young cat who spent the first three years of her life at North Shore Animal League America.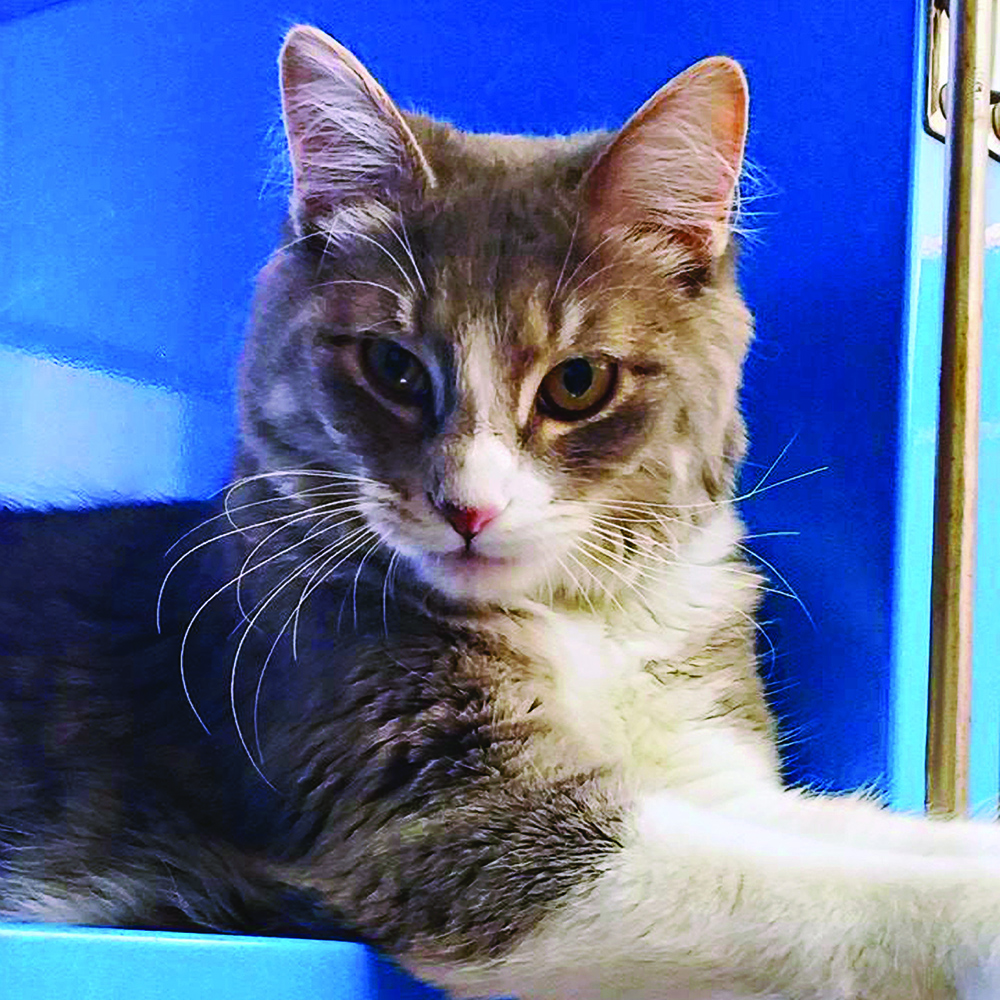 Neurological deficiencies that left her unable to control her bladder and a propensity to shy away from interactions with potential adopters led to Pretty Kitty becoming a long-term resident at Animal League America's Port Washington campus. Her disabilities and issues with anxiety led to difficult times filled with struggle and adversity, but it didn't stop her from building strong relationships with trusting friends along the way. Although she built unbreakable bonds with many of the shelter staff and volunteers in our Adoption Center, this captivating domestic longhair couldn't seem to connect with the right adopter. Many inquiries came through the inbox of Animal League America's Feline Enrichment Manager Dorit Shani, but none seemed to pan out.
"Because of her condition and the potential for urine scalding, her legs, tail and rear need daily upkeep to keep her clean and dry. It's just not an easy condition to handle and takes a really special person to commit to this type of daily care," Dorit said. "Despite all she's been through- the numerous homes, surgeries, hospitalization- she's maintained such a docile and sweet nature.  A lot of cats with her history would lose trust in people but Pretty Kitty never did.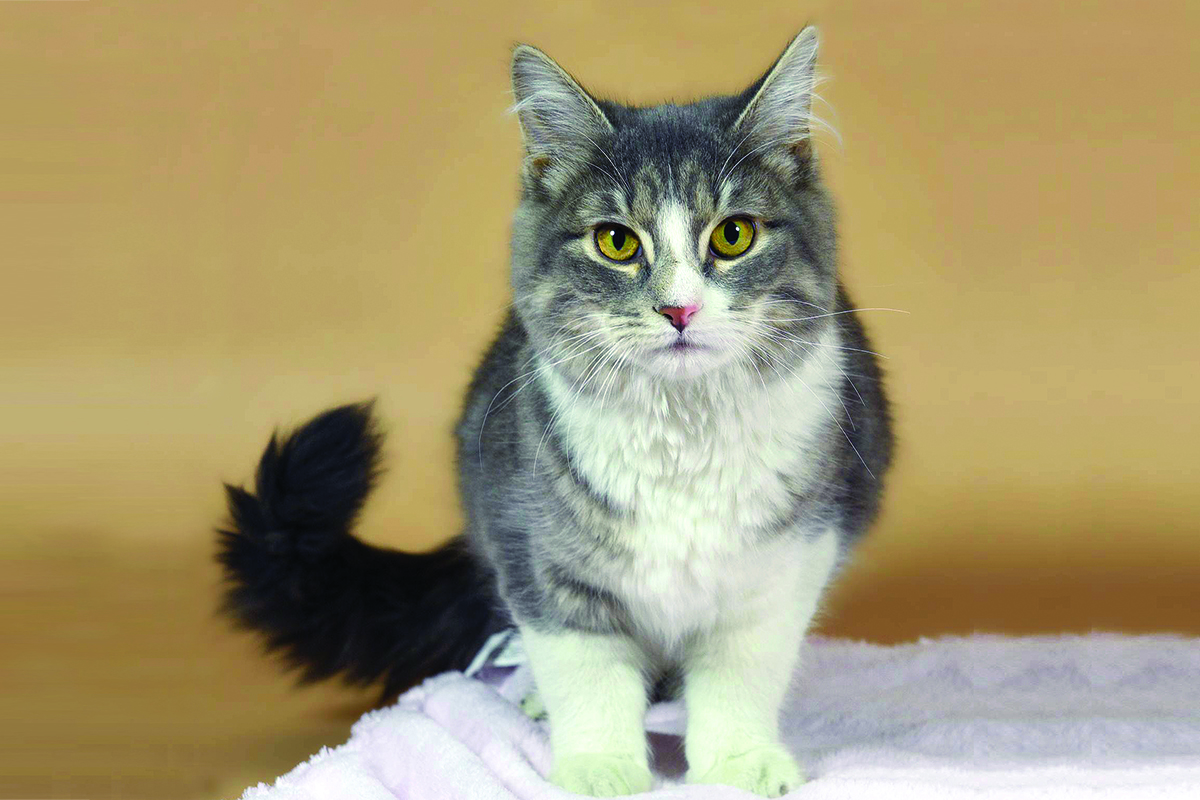 It wasn't until repeat adopter Chre Genao inquired about Pretty Kitty in early December that the excitement started to build. Although she had known about her for quite some time and regularly visited her while bringing her other animals to the medical center for checkups, the timing just never worked – until one day during the Christmas holiday –  when the Genaos gave Pretty Kitty the greatest gift of all.
"I feel like I've known Pretty Kitty forever. For three years I visited whenever I had the chance. I inquired about her the first time my family and I were looking to adopt a cat, but I just fell so hard for Rico, a handsome Persian with special needs. My cat of ten years, who was also a Persian rescue, passed away not too long before, so it was just a perfect fit," Chre said. "It may have taken a while for the pieces to fall into place, but thankfully Pretty Kitty is right where she belongs now. Our entire family is so in love with her."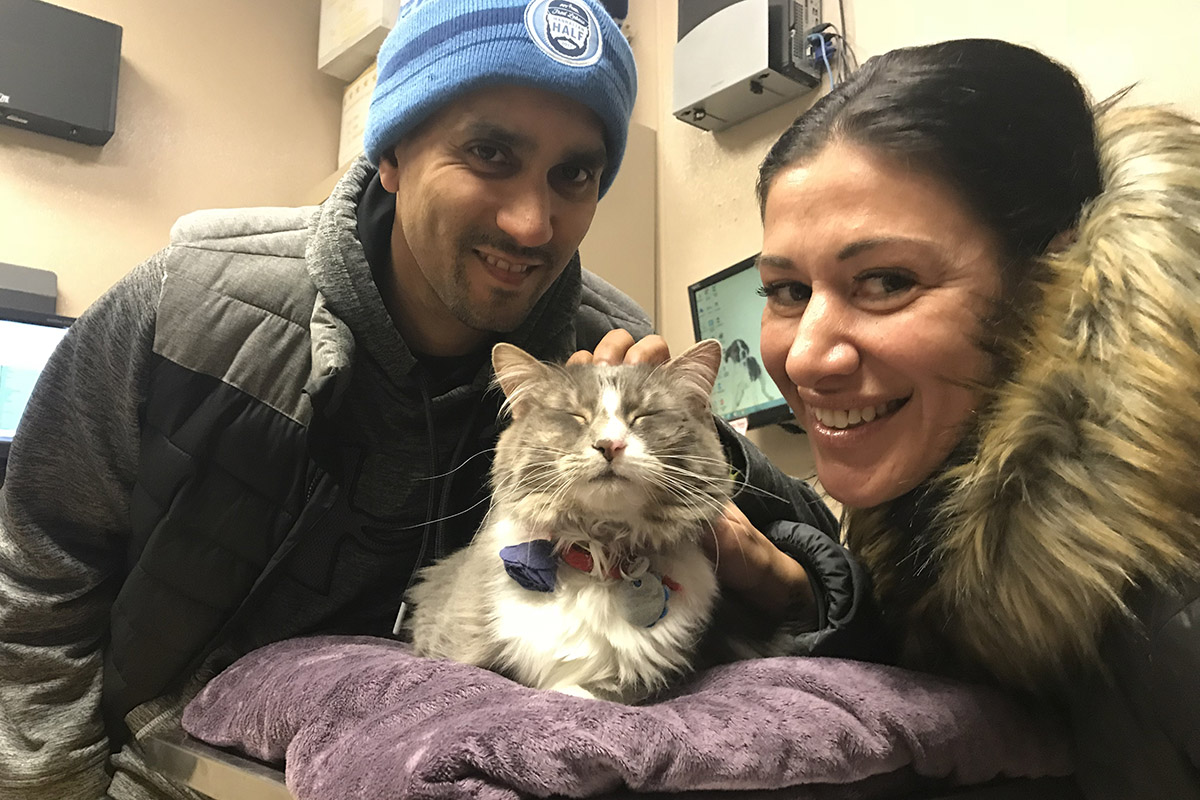 Pretty Kitty enters a home already inhabited by multiple special needs pets, including Louie, a blind Schnauzer with no teeth rescued from a Midwestern puppy mill, and Mickey, a 14-year old diabetic cat who had been adopted and returned multiple times throughout his life. Chre and her family have developed a seamless routine that begins bright and early at 6 AM each day when all the animals eat breakfast and ends when it's time to say goodnight. Filling food bowls, cleaning litter boxes, administering medications, grooming, going to doctor appointments, play time, and a lot of TLC, there are certainly no uneventful days in the Genao home these days, but Chre wouldn't have it any other way.
"I think I got so used to being on a strict schedule caring for Baby Girl for eight months, that I kind of missed it when she passed away," she said of the beautiful Calico who recently passed away. "She was older and had advanced renal disease, so there was a lot that went into caring for her. When she passed I felt an emptiness inside. The love and gratitude you receive from a pet with special needs is unmatched. I only wish that more people would realize that it's not that difficult if you truly want to change the world of that animal."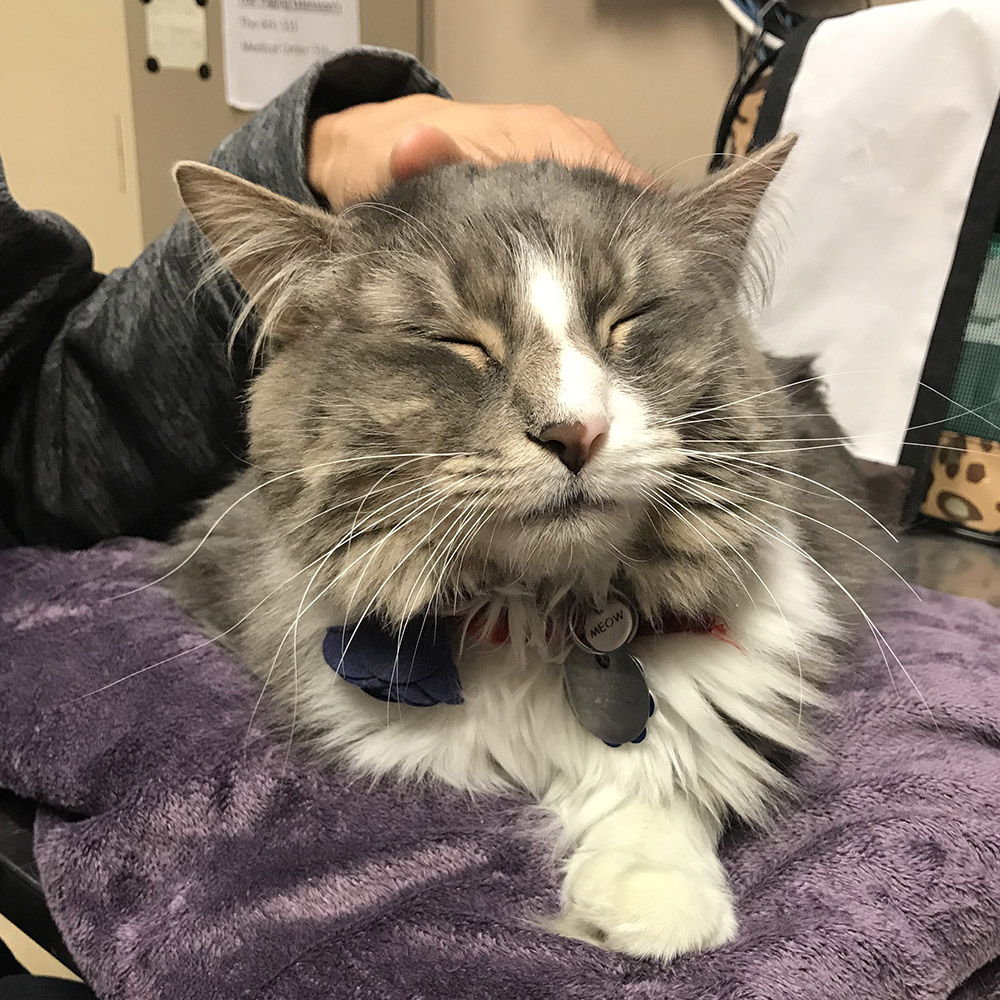 On the day Pretty Kitty went home with Chre, all of Pretty Kitty's human friends gathered in The Lewyt Ark to say their heartfelt goodbyes. The room was filled with everyone who loved her, tears flowing and plenty of hugs shared. Even though she couldn't understand what all the fuss was about, there was no question she could feel the love and warm wishes. Animal League America Volunteer Kate Haslbauer, who dedicates the bulk of her time on campus to tirelessly working on finding homes for the long-term felines, said Pretty Kitty's long, tumultuous journey should serve as inspiration to people interested in adopting.
"Rescuing any animal is a life changing moment in itself, but if you find it within yourself to adopt an animal with special needs you are going a step beyond. You are giving that animal a chance that they might have never gotten if it wasn't for you," Kate said. "For Pretty Kitty, Rico, Mickey, Baby Girl, and all of the other cats with special needs who have gotten the chance to feel what it's like to have a family of their own – thank you."