In 2005, as John Badalamenti sat back in his chair gazing at the North Shore Animal League America newsletter sitting atop his desk at work, he found himself unable to take his eyes off the photo of a small dog sheepishly looking away from the camera as she gingerly sat in her cage. For weeks he would look at the photo of this recently rescued dog, hoping that she would quickly recover from her injuries and soon be blessed with a better life. One day, after staring at the photo for more than a month, a strange feeling of urgency came over him. It was at that moment that he realized that he had to meet this beautiful, resilient creature known to her rescuers as Bambi.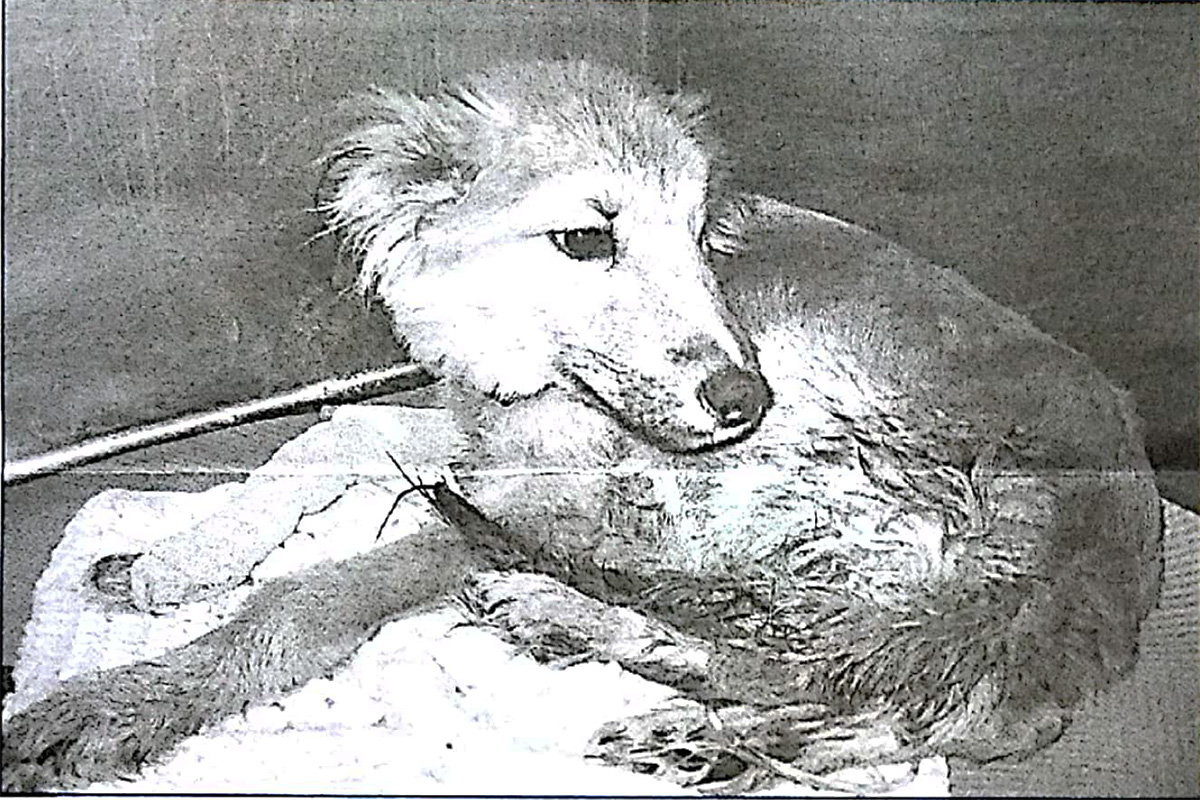 After a brief phone conversation with our customer service department to confirm Bambi was still available for adoption, John, a resident of Rochester, Michigan, decided a business trip to New Jersey would provide the perfect opportunity to make his way to Animal League America's Port Washington, N.Y. campus. Having no idea what to expect when he arrived at the shelter, all John could think about was poor Bambi – abused and neglected by her previous owners, left for dead in a tiny pet carrier in a busy parking lot – and how thankful he was for Animal League America's Rescue Team.
"Seeing her story of survival in the newsletter I just knew I had to go to New York and meet her. I rented a car after a business trip to Jersey and headed towards Long Island. I had no idea that she'd return with me to Michigan and we'd start our nearly 13-year journey together," said John. "Just watching her walk with that cute hobble, due to her horrible abuse prior to being rescued, made me realize I had to have her at that moment."
John looked on as Bambi's caretakers, many of whom helped nurse her back to health after corrective surgery on her severely deformed hind legs, held back tears as they said their goodbyes and wished her well on her new life ahead. Although he could only stand back and watch the emotional exchanges, it was obvious how deeply she was cared for and how much effort went into to helping her rebound from such a tragic beginning. He even had the opportunity to meet Animal League America President John Stevenson and discuss the lifesaving work happening at the organization. As a longtime donor to our no-kill mission, John watched in amazement as if years of contributions culminated right in front of his eyes as Bambi was sent off by countless volunteers and shelter associates.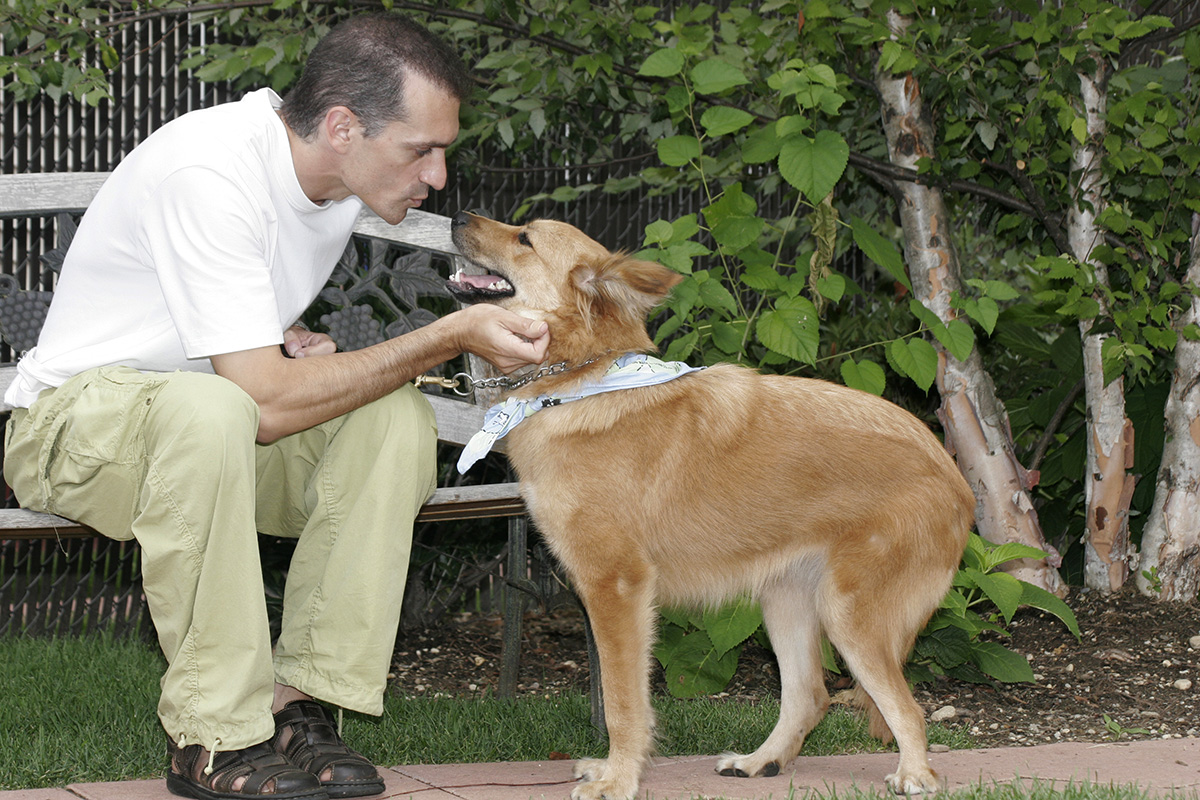 "The entire experience touched me deeply. I'll never forget the amazing gift that Animal League America gave me that day. After everyone said their goodbyes, we got into our rental car, a 2005 Ford Mustang, and made the 10-hour drive home to Michigan. From that day on she was amazingly spoiled and never left my side," said John, grinning ear to ear.
For nearly 13 years John and his beloved Bambi were an inseparable duo. Whether it was lounging around the house, going for walks, or heading out on a road trip, it was always the two of them side by side. John said Bambi's favorite place was Mackinac Island, a resort area in Lake Huron, MI, where she could take in all of the new sights and smells and enjoy the cool breeze off the lake with other vacationers.
"Some of my favorite memories are from our trips to Mackinac Island. She was so smart and always so excited when we would arrive. Many times she would remember the room we stayed in the year before and she couldn't wait to get to the lawn to run and hear the seagulls," John said. "She grew to love and trust just a few people, yet those people were touched by her presence."
We'll never be able to fathom the pain and suffering Bambi endured during her first eight months of life, but we can rest assured that those painful memories were quickly washed away by the unconditional love she received from the time she was rescued until the very moment she peacefully passed away in John's arms more than 13 years later. She may no longer be with John in body, but he has no doubt her spirit will live on in his heart forever.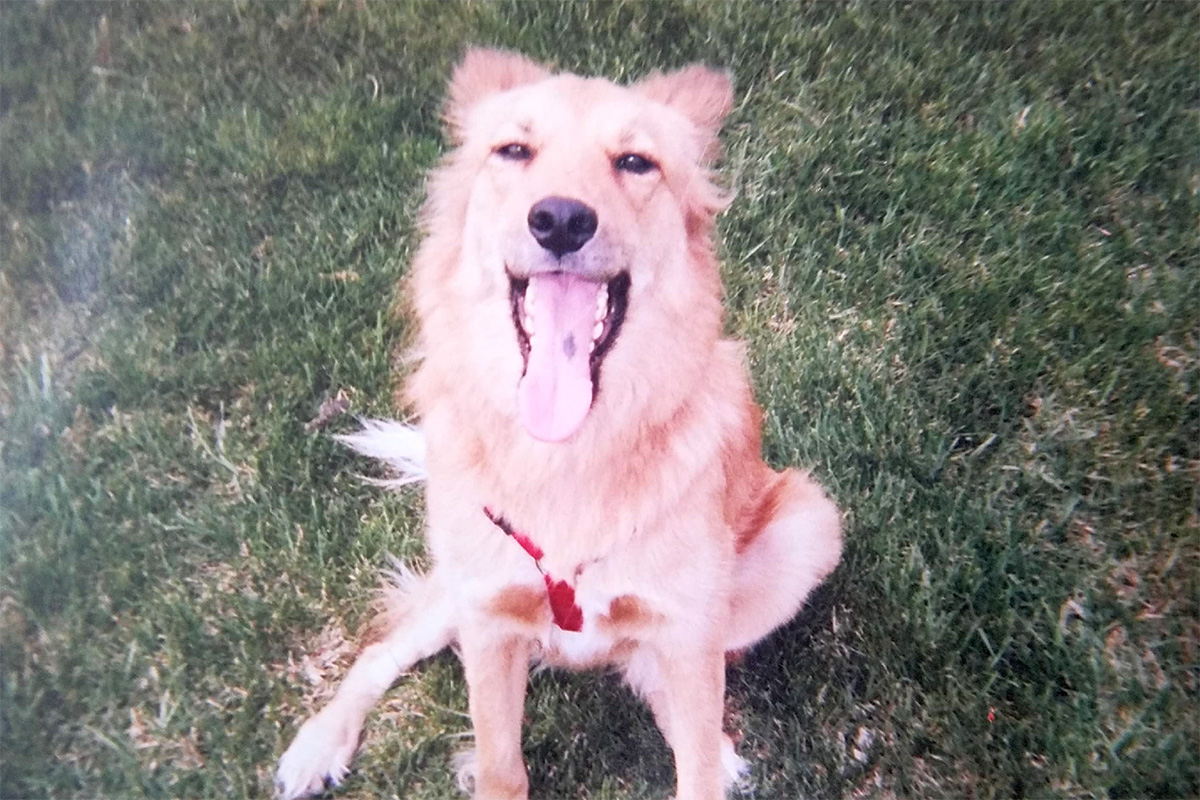 "On November 27, 2017 I found out Bambi had cancer of the spleen. My doctor told me she would go peacefully, not suffering in any way, whenever God wanted to take her. I had three wonderful weeks with her, spending our last moments looking into each other's eyes," said John, holding back tears. "She passed on December 19, 2017 and I buried her in a grotto in front of my house. I promised her I would never forget her and I visit her daily. My heart aches, but she is never far from me. I know Bambi will be waiting for me at the Rainbow Bridge."
Bambi enjoyed the type of life that we wish for all of our companion animals when they are adopted into responsible, loving homes. It's kindhearted adopters like John and so many more just like him, who open their hearts and their homes to sick, injured animals in need of a strong support system, and give us the strength to continue to save lives of dogs, cats, puppies, and kittens all over the globe.