Tessie and Jewel are puppy mill dogs who arrived on our Port Washington, N.Y. campus with one of our steadfast Mobile Rescue teams. The two Yorkies were tired and disheveled from a long journey. They snuggled together to face whatever the future held — at least they had each other. They surely seemed to be sisters-at-heart.
Having been long denied even basic grooming and medical care, it was a while before the girls were ready to be placed in our Adoption Center. They arrived at the same time. Their special bond was obvious to the staff. Tessie, often nervous and subdued, would light up when she saw Jewel and dance around. Neither one of these senior pups were accustomed to handling by people since, as mill dogs, they were simply used to breed puppies. After 10 years, they finally had the chance to go to a home where they could experience continued loving care as all pets deserve.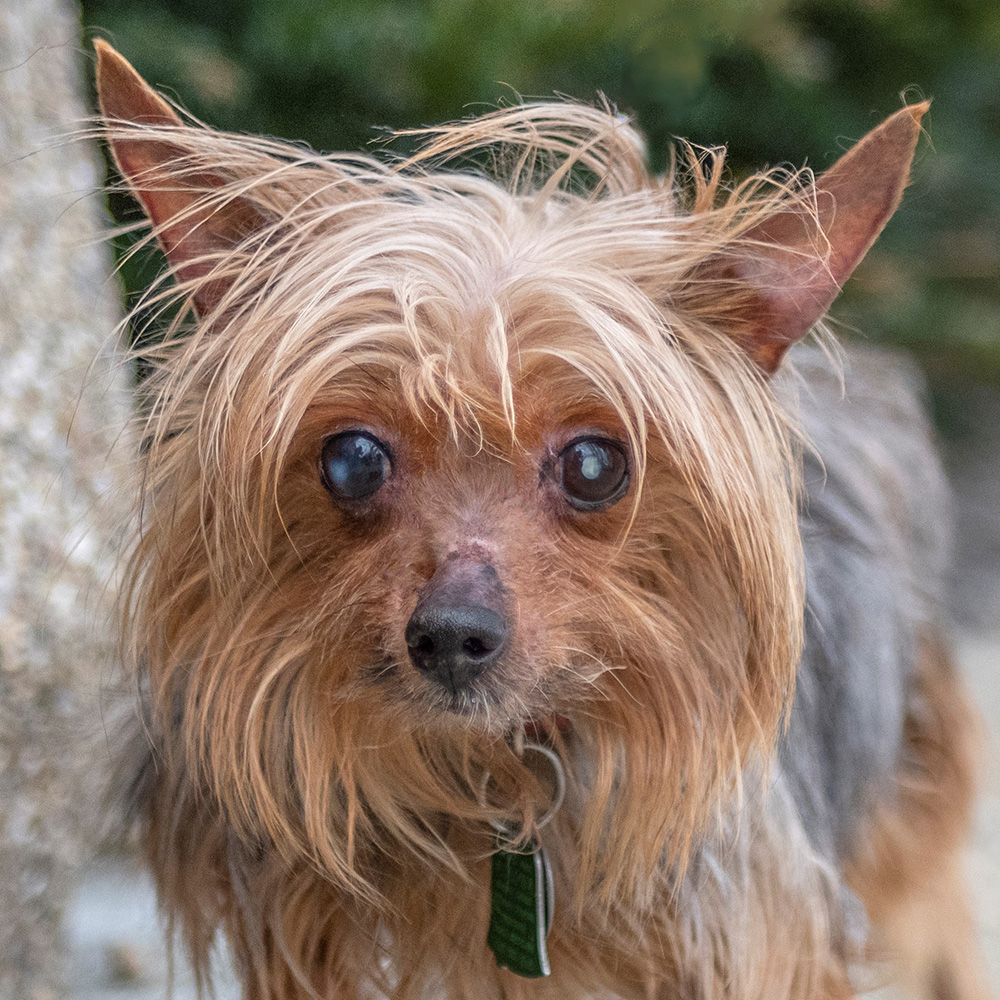 A longtime volunteer with us made it her mission to get the "sisters" adopted into homes for the first time in their lives. As she was holding Jewel in her arms, she noticed two women walk into the Adoption Center together, and approached them. "I showed Jewel to the first woman and explained her history as a mill dog," she said. "Carol fell in love immediately and wanted to take her home and give her lots of pampering." Then our volunteer showed Tessie to the other woman, Mary. She held Tessie for a while, but it didn't take long for her to know that she wanted to take Tessie home. Both dogs went to their new homes that day with a brand new lease on life.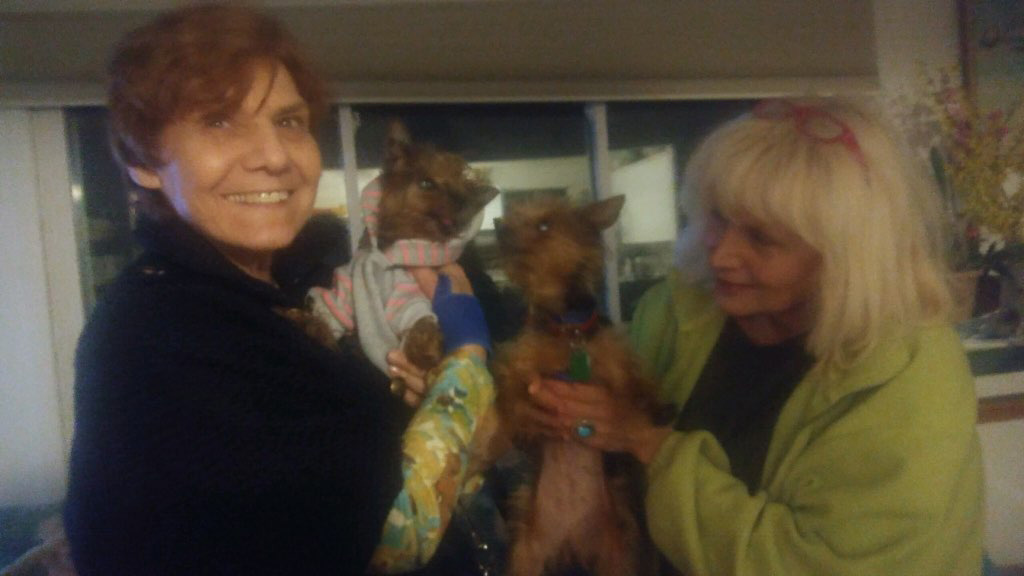 Tessie didn't want to be alone at first and barked a lot," commented Mary. "She would also retreat to the back of the crate when I would try to get her out… but not anymore." Mary is retired and is happy to spend time with Tessie. Meanwhile, in Carol's home, Jewel is still shy but slowly coming out of her shell. "She will now lay her head on my chest when I am sitting with her in my recliner," said Carol. "This is my first experience with mill dogs and I can't believe that people [mill facilities] can be so harsh. It's terrible. It's all for the dollar," declared Carol. "At least Jewel will have love and care in my home."
Tessie and Jewel have already had a play date." Tessie was so excited to see Jewel. She jumped around, wagged her tail, and nudged her," laughed Carol. Then they cuddled up together for a snooze. It's wonderful to know that these two dogs — sisters-in-survival — will still be able to spend time together in their new lives!