As the pioneer in humane relocation, North Shore Animal League America knows no boundaries when it comes to rescuing homeless animals in need. Dogs, cats, puppies, and kittens from across the United States and around the globe are rescued from overcrowded municipal shelters, commercial breeding facilities, and other less-than-ideal-circumstances, and brought to the safety of the world's largest no-kill rescue and adoption organization.
With the help of our loyal supporters and generous donors, we also have the ability to help other rescue groups and shelters in overpopulated areas, who might not have the means and resources to help as many animals as they would like. With more than 2,000 rescue groups and shelter partners worldwide, our lifesaving reach extends near and far. Recently, we started a relationship with a small rescue group in a rural area of West Virginia named Animal Friends of Barbour County, a 501(C)(3) organization of volunteers dedicated to saving the lives of surrendered, abused, neglected and stray companion animals in the tiny community. Populated by just over 1,900 people, the small town of Belington, where the organization is based, is dealing with a very BIG problem.
"We first began working with them in 2016 when they reached out asking for our help with cats and kittens. They are a small organization of dedicated volunteers struggling to combat a major overpopulation problem in the area. They have 200-300 cats and kittens housed in their facility at any time, and rely on cooperative adoption programs with PetSmart® in more populated areas to find them responsible, loving homes," said Karla Agostinello, Animal League America Rescue Coordinator. "In the past year or so we've transported close to 200 cats and kittens aboard our Mobile Rescue Units to our Port Washington, N.Y. campus in hopes of providing some relief. Our last trip was in mid-November when we rescued 23 of the most adorable kittens. We also stocked the Mobile Unit with two to three months-worth of Purina ONE® cat food for their shelter to help ease that burden a little bit. We try to do whatever we can to help."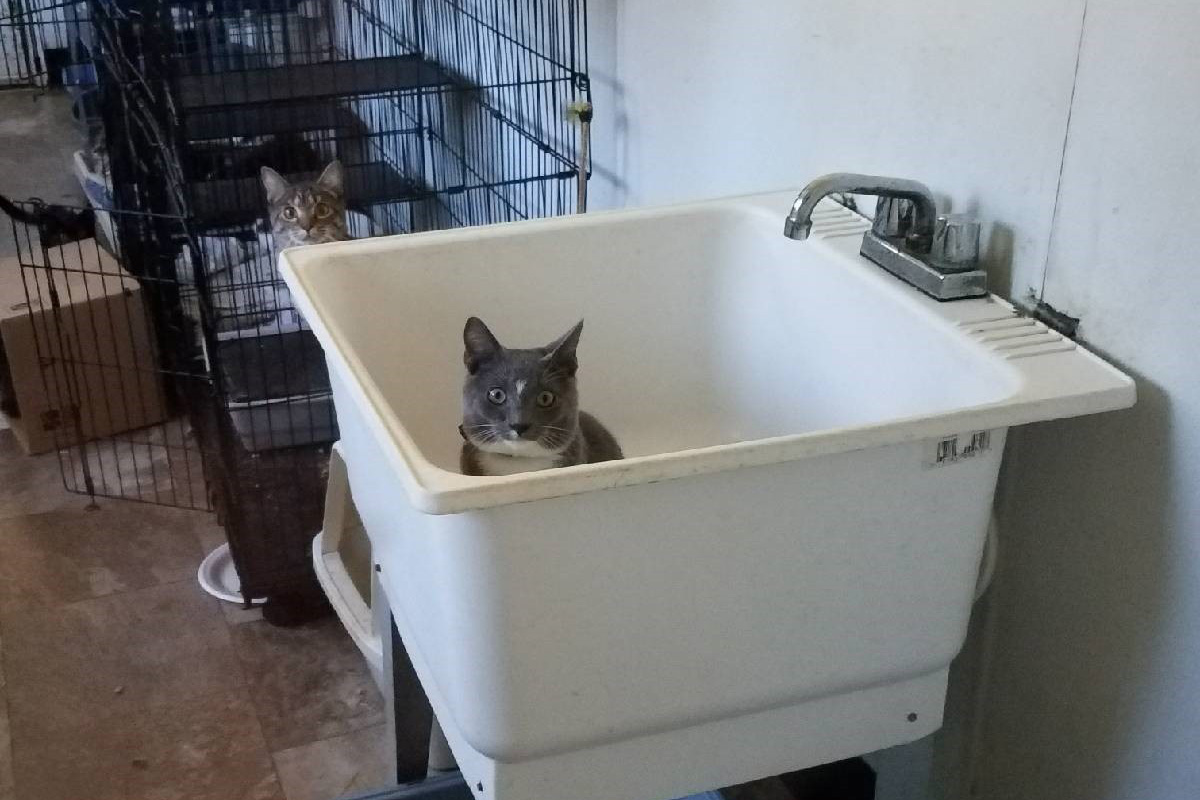 As of July 1, 2016, the grassroots organization entered its 15th year of operation, relying solely on donations, an ambitious fundraising agenda, and grant money to finance their life-saving operation. As one of the few no-kill shelter in the state that accepts cats, Animal Friends of Barbour County is the only chance these felines have at enjoying a happy, healthy life. That type of pressure can be a lot for anyone to handle, but Kimberly Delauder, one of the organization's original volunteers, said as long as there are cats and kittens in need of rescue, and donors supporting the cause, she and the other volunteers will continue doing all they can to be the saviors these animals need.
Kimberly Delauder with 8-year-old Esmeralda. The beautiful silver tabby has lived her entire life in the shelter. She is looking for a special adopter to give her the TLC she needs to thrive. Kimberly says she gets around fine, loves to eat her wet food, and she is litter trained.  She will be a love bug if someone would just give her a chance. If you live in the West Virginia area and would like to learn more, email Kimberly today.
"I started the cat rescue part of this organization back in 2002 with a 10'x50' mobile home I inherited. We turned it into a cat shelter and provided refuge for hundreds upon hundreds of cats over eight years. We have a larger facility now, an indoor/outdoor feral sanctuary, and support from some amazing volunteers, but it's a constant struggle. The influx is real and the overpopulation problem has us constantly reaching our limits as one of the only truly no-kill shelters in the state of West Virginia," said Kimberly, who said she spends at least 30 hours each week making veterinary trips, setting up rescue transports, writing grant proposals, and creating the weekly work schedule.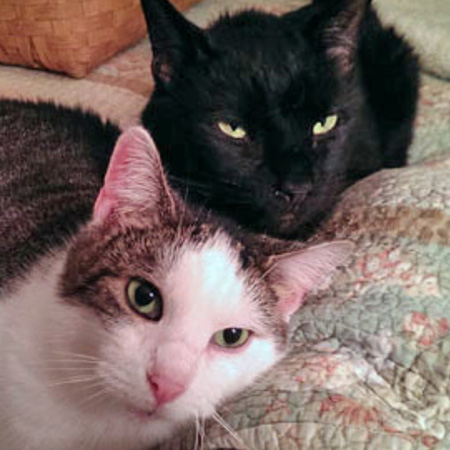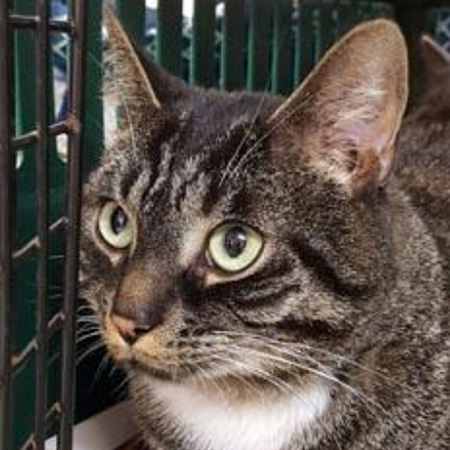 "We are truly grateful for North Shore Animal League America for everything they've done for us over the past year or so. We've been on the brink of closing our doors two or three times, but we always seem to find a way because we have to. Without us and without organizations like Animal League America, these animals would have no chance. That's just something we can't let happen."