David Lessinger, Volunteer Since 2004
David Lessinger is the type of volunteer who is here volunteering his time on Saturday evenings almost every single week of the year. He quietly moves from task to task making sure that everything gets done. He's been a volunteer at North Shore Animal League America for more than 14 years and hardly misses a week. David will do anything if it'll help homeless dogs, cats, puppies, and kittens.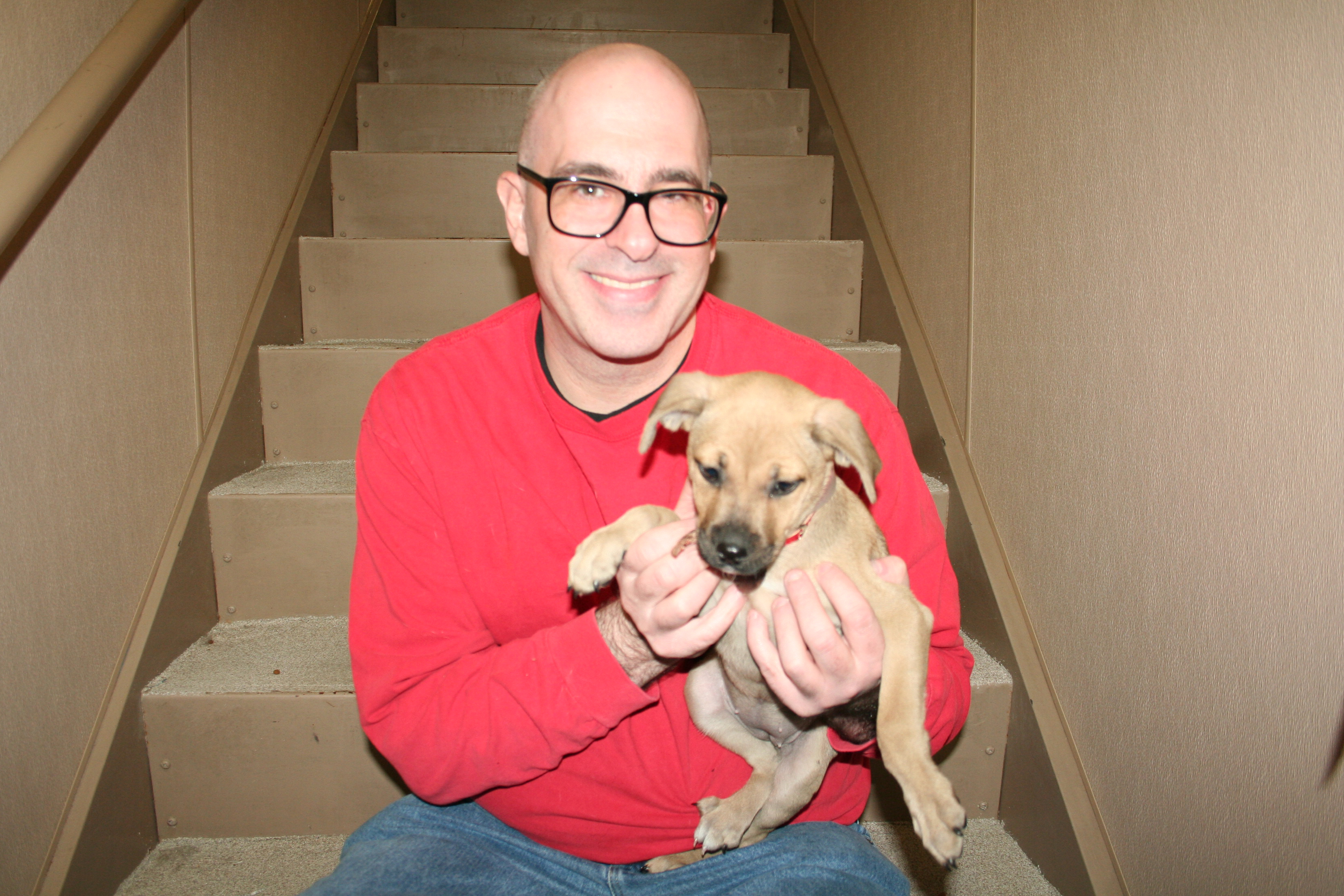 He originally saw that Animal League America was looking for volunteers on the website and filled out an application. At that time, he interviewed with a human resources manager. "My first position involved cleaning cages and providing water for the puppies, kittens, and cats," said David. "I also would assist with filling in empty cages, when those animals got adopted, with new animals that were ready."
When asked what motivates him to continue to volunteer here, David immediately said "interacting with the rescued animals—petting them, holding them, and helping to socialize them." David relies on his volunteer job to be around animals because, due to his living situation, he can't have any pets right now. He's had some experience with dogs as he used to walk his Aunt's Schnauzer named Jack and his brother now has a two-year-old Miniature Pinscher.
He feels that over the years he's gained a lot of knowledge about dogs and cats from being here. He has learned about how some animals are object and food possessive and about many medical conditions including megaesophagus in dogs (where the dog has to be handfed sitting up because the esophagus is enlarged and food and liquid can't properly move down to the stomach.)
David stepped up to fulfill a need in the Animal League America Pet Supply Store. "He has been volunteering in our store for a few years now," stated Fred Ian, Pet Store Manager.  "Every Saturday he is here on time and for the next four hours I can count on a very reliable, nice, and extremely helpful volunteer in David. I look forward to working with him every week."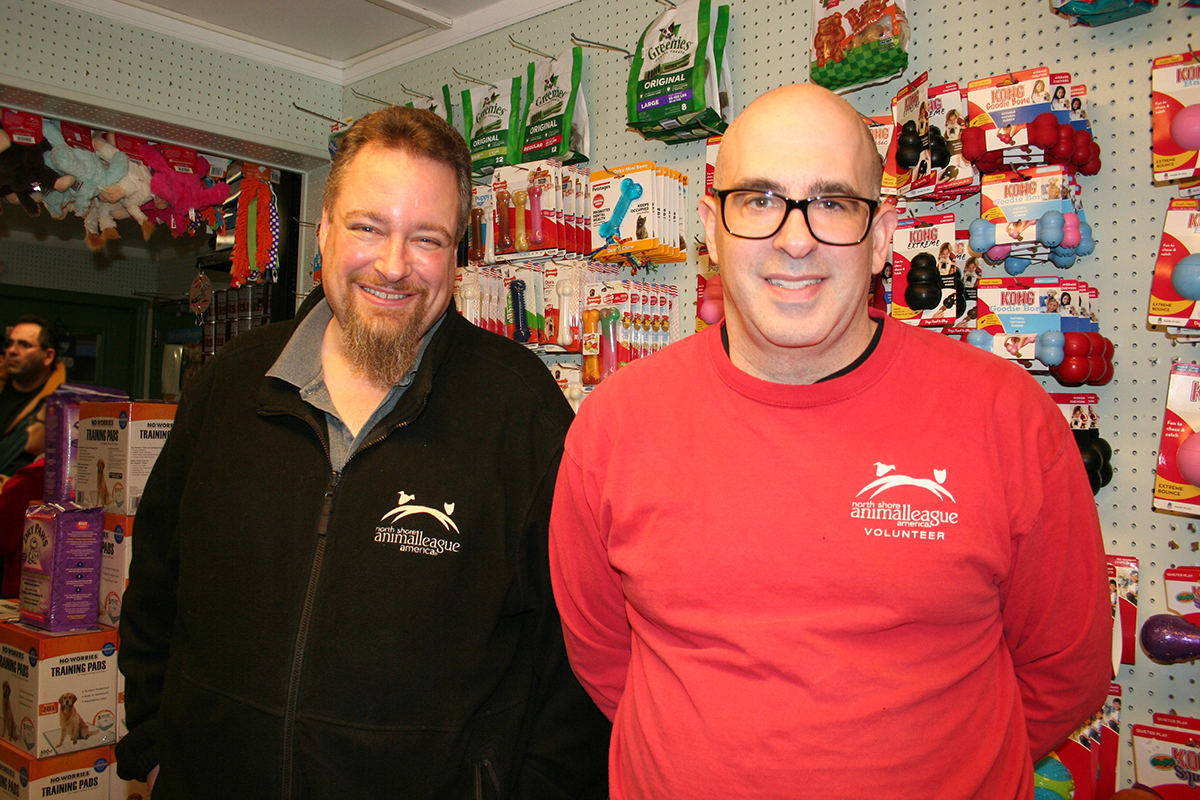 "I enjoy working with Fred also," commented David. "He has taught me about all the animal-care products and I can help adopters who come into the store."  While he is on his shift in the pet store, David makes sure all the shelves are stocked as well as helping to direct adopters to various products including non-clumping litter for kittens and the puppy starter kit.
David always ends his evening by going over to the Adoption Center. He goes directly to the kitchen area and puts several cans of specialty foods on the shelves. He purchases these so the kennel managers or veterinary technicians have special food to tempt the animals that may not be eating for various reasons. Then you might see him make his rounds behind the scenes giving some extra tender loving care to the animals and handing out treats. This is the kind of volunteer that David is.