Volunteer Team Levine Connecting Pups with People
Every other Friday, without fail, Jennifer and Arianna Levine can be seen selecting puppies at North Shore Animal League America for their visits to the Queens Centers for Progress as part of our Shelter Pet Outreach Team (SPOT). This organization provides services for children and adults with developmental disabilities, both physical and mental. They say that they wouldn't want to spend these two days any other way — they get to bring puppies to people who need their warmth and comfort and brighten their day.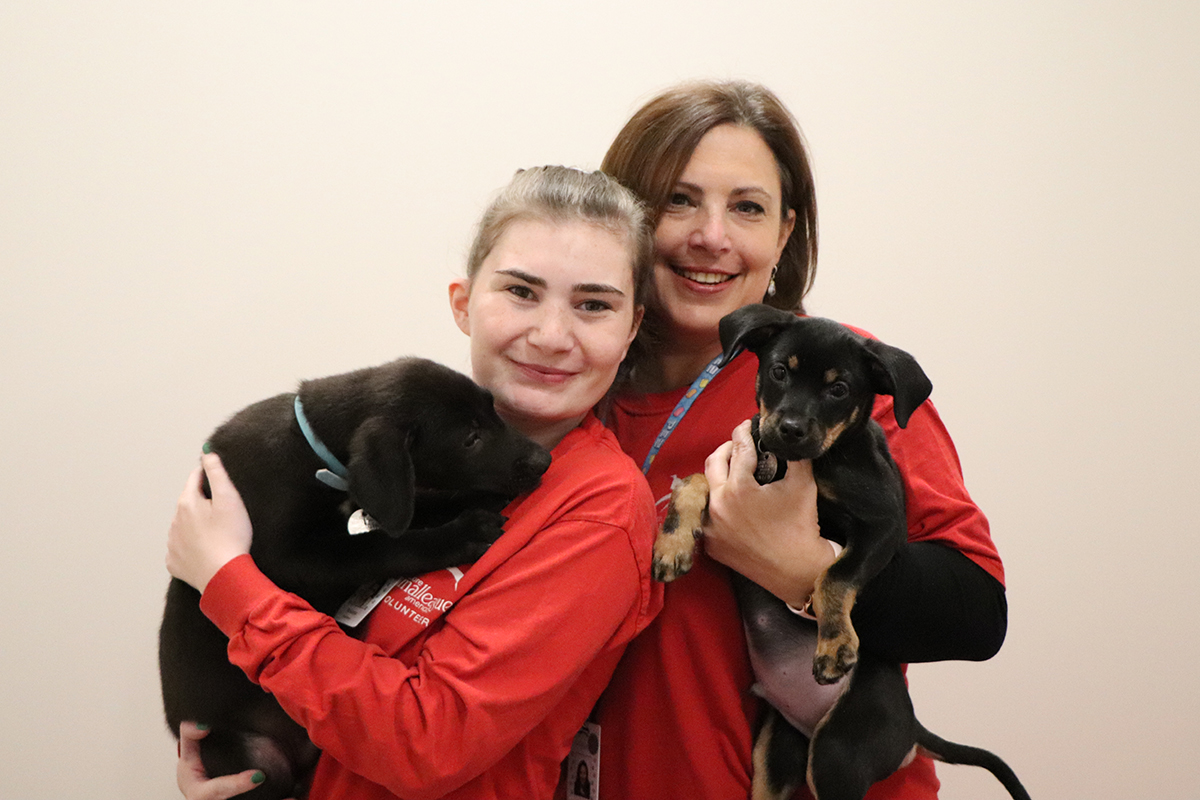 The pups need to be small and cute, but most of all not too jumpy or mouthy. "A lot of the people at the Centers were afraid of dogs when Arianna and I first started going. They've grown to trust us," said Jennifer. "Now, some of the people are holding the pups and they never would have before. One woman says no every time, but then she takes the puppy, holds it and doesn't want to give it back."
"Arianna lays on the floor with a puppy for a resident. He's not mobile or verbal, but he smiles, laughs, and enjoys feeling the puppy directly in front of him," exclaims Jennifer. They are both happy when they leave the Centers because they see the people "smile, giggle, laugh, and communicate when sometimes they otherwise would not." And it's all because of the rescued puppies.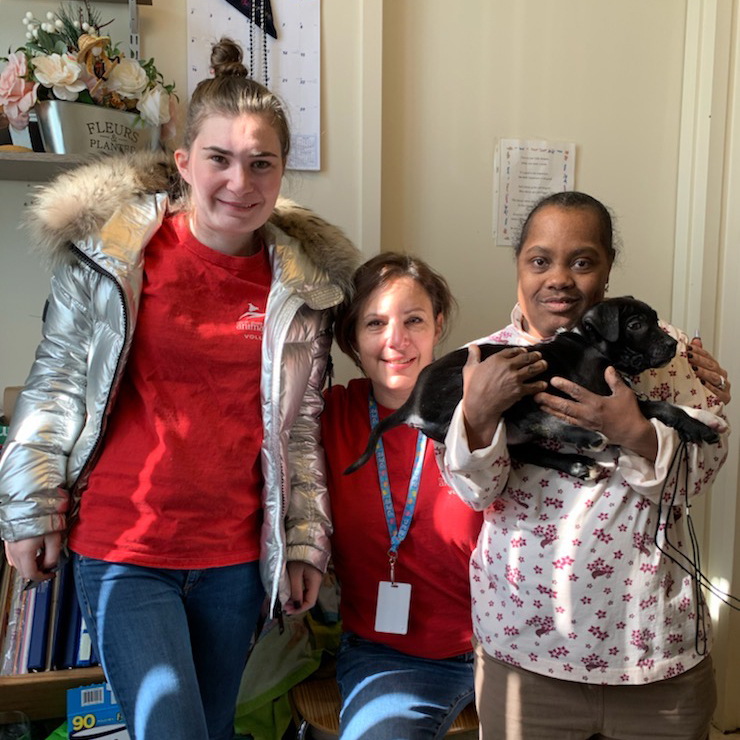 Arianna is a graduate student at Fordham University and wishes to combine her degree in social work with animal therapy. Jennifer is hoping that, when she retires from her work as an accountant, she'll find a dog to take through the process of becoming a certified therapy dog and they'll go out to hospitals and schools.
When this mother/daughter team came onboard as volunteers four years ago, they started out assisting with puppy and dog adoptions. Jennifer knew about Animal League America because her parents had adopted from here when she was young. Her childhood dog was a mutt and she remembers how it was heartbreaking for her when the dog died after 18 years. That love for dogs continued when she married and had her own family. "I've grown up with dogs my whole life," stated daughter Arianna. "I just love dogs and helping people and animals."
"Most of the time we've had two dogs as part of our family. It's really a bond for all of us," laughs Jennifer. "My other daughter volunteers at a rescue in Manhattan. We have a group chat and we talk about dogs all the time. It brings our family together in such a wonderful way."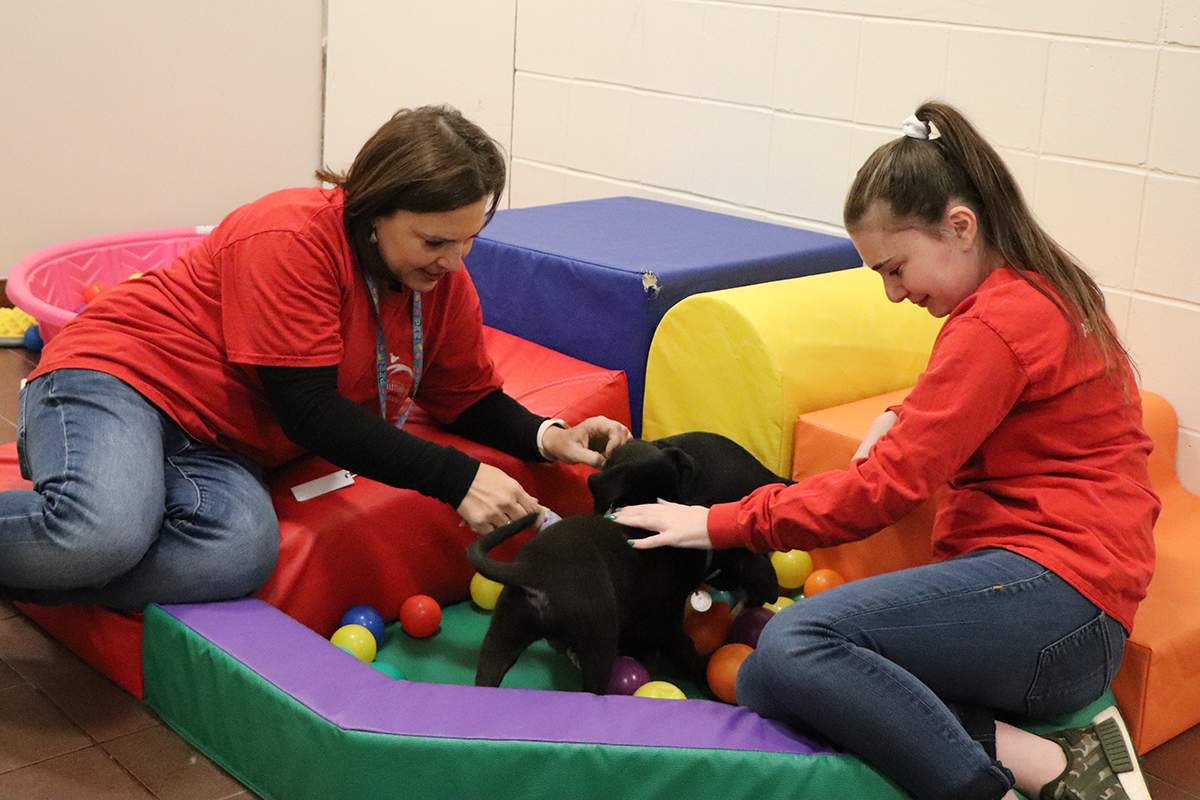 Both Arianna and Jennifer also enjoy coming to the Lewyt Canine Adoption Center as volunteers during special adoption events. They help match the puppies and dogs to the right families and see them go out the doors to loving homes. "People don't always want the older dogs, more people want the tiny pups," commented Arianna. "I always want the older dogs to get a home. Our Chihuahua, Sugar, who was adopted from here, was 13 years old and she was amazing. These dogs need love too!"
When they lost their 13 year old Havanese, Lucy, and then two weeks later, their beloved puppy mill dog Sugar — who had developed a brain tumor — the entire family was devastated. The house was too quiet. Jennifer's husband wasn't sure if he could adopt and take another heartbreak, but Arianna didn't know a life without a dog. And then along came Frida, another Chihuahua. Jennifer saw her at Animal League America while she was preparing a puppy for a SPOT program visit. She was another puppy mill rescue. Jennifer called a family meeting and everyone came into the adoption center to meet the dog.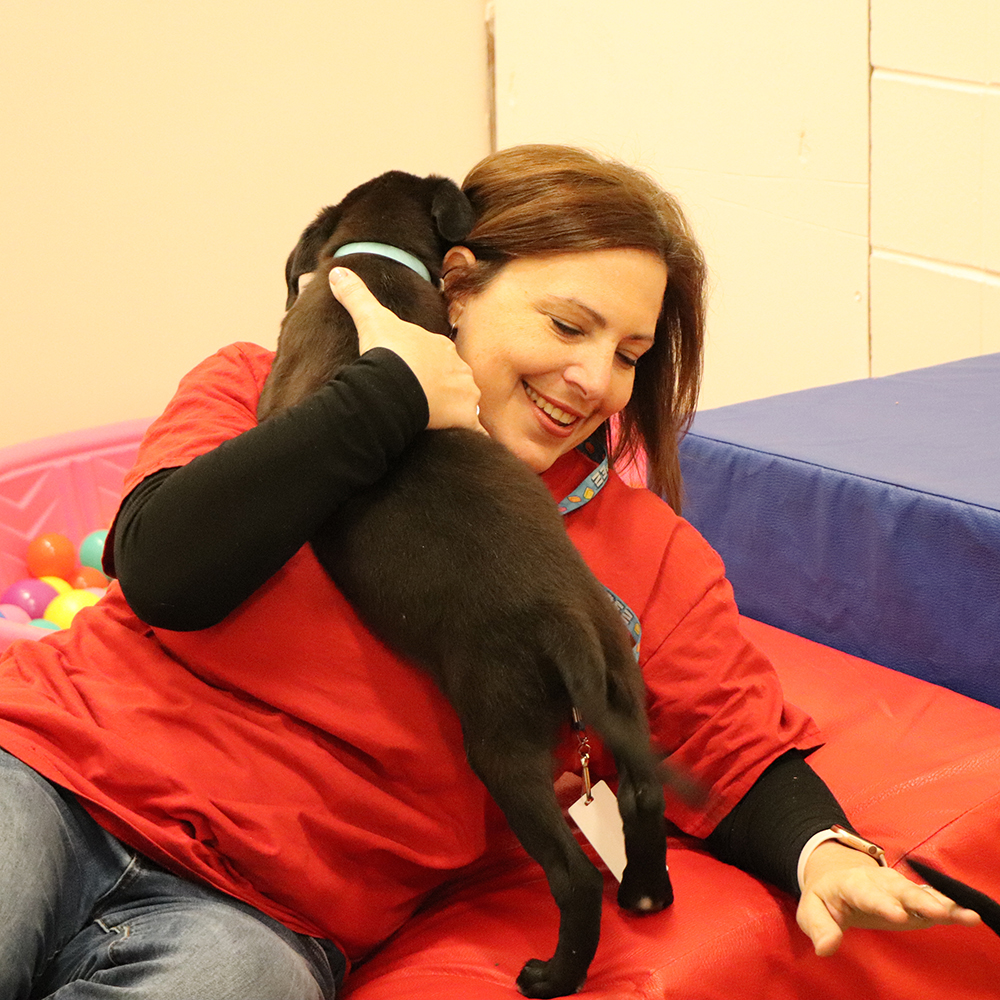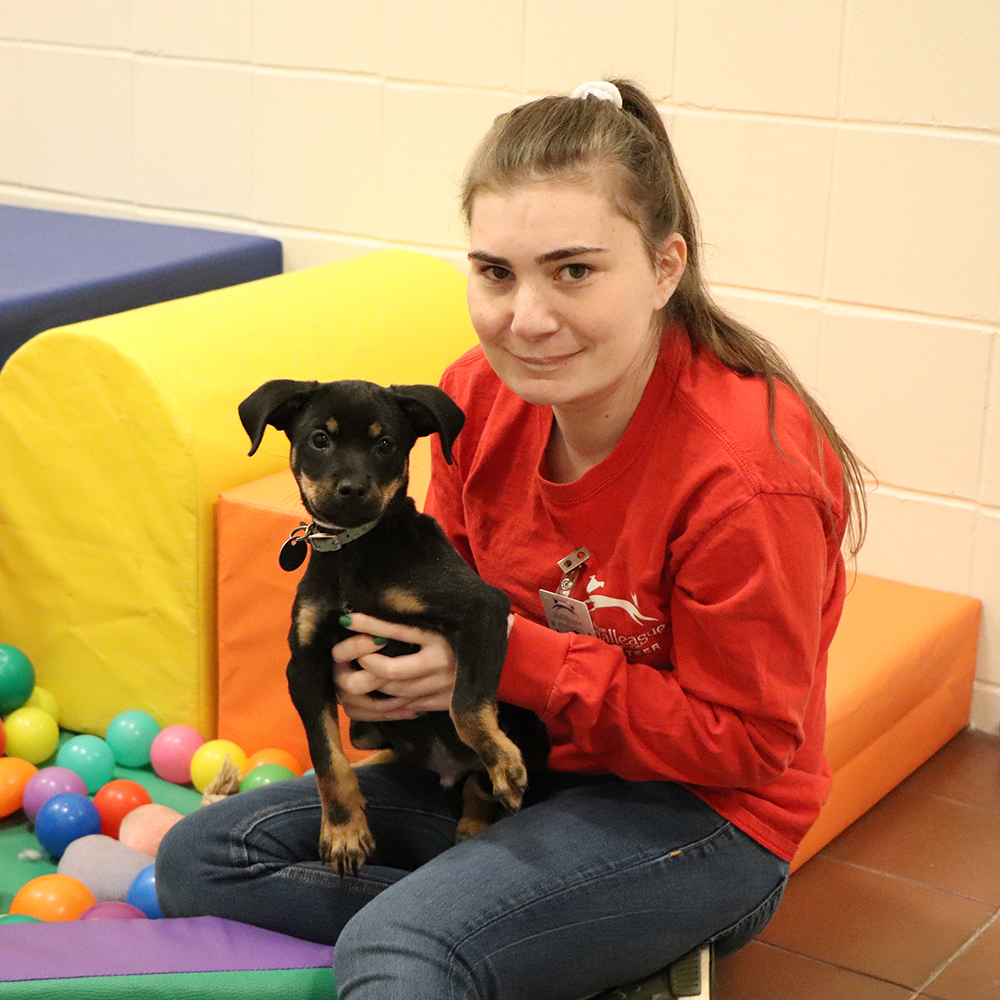 It was unanimous and Frida became their fifth dog as a family. She was fearful of men so it took her a while to warm up to dad and he had to take over feeding her. Now her favorite people are Arianna and her father. She scratches at Arianna's door every morning and waits for her to get up. "People still need to approach her slowly and she doesn't like when someone walks up behind her," said Jennifer. "But once you pick her up, she wants nothing but love. It's been great to see her become a dog."
Both Jennifer and Arianna feel that they've learned so much more about dogs from being here as volunteers— the different breeds, different personalities, and of course about puppy mill dogs and their behavior. "I enjoyed knowing that we gave our first puppy mill dog, Sugar, at least a few years as part of a loving family," stated Jennifer. "I would consider doing hospice care for a rescue dog in the future."