Karen Ramanand, Volunteer Since 2021 Giving Back to the Animals Who Have Given Her So Much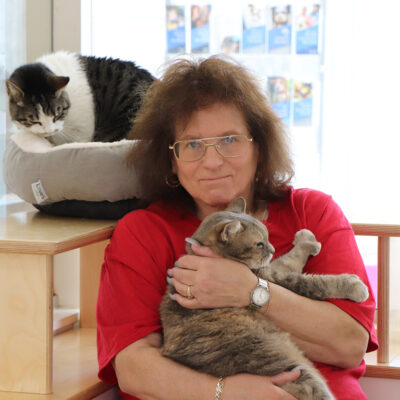 The cats and dogs in Karen Ramanand's life have helped her through some challenging days. So Karen always knew that once she retired, she would volunteer at an animal shelter. "I've had moments when things were tough," she said. "But the pets I've had were always there to give me refuge and comfort." After 27 years working in the Brooklyn District Attorney's Office, Karen was finally able to make her dream come true, and we are thrilled that she chose North Shore Animal League America as the place where she wanted to devote her time.
Karen has been a volunteer at Bianca's Furry Friends Feline Adoption Center for a year now and has a deep love and respect for all the feline residents and their different personalities. "When I pick up a cat and he nuzzles against me and starts purring, it's just the best! But some cats do need more time to warm up," she noted. Karen knows how to be patient, which is how she ended up bonding with a very special cat.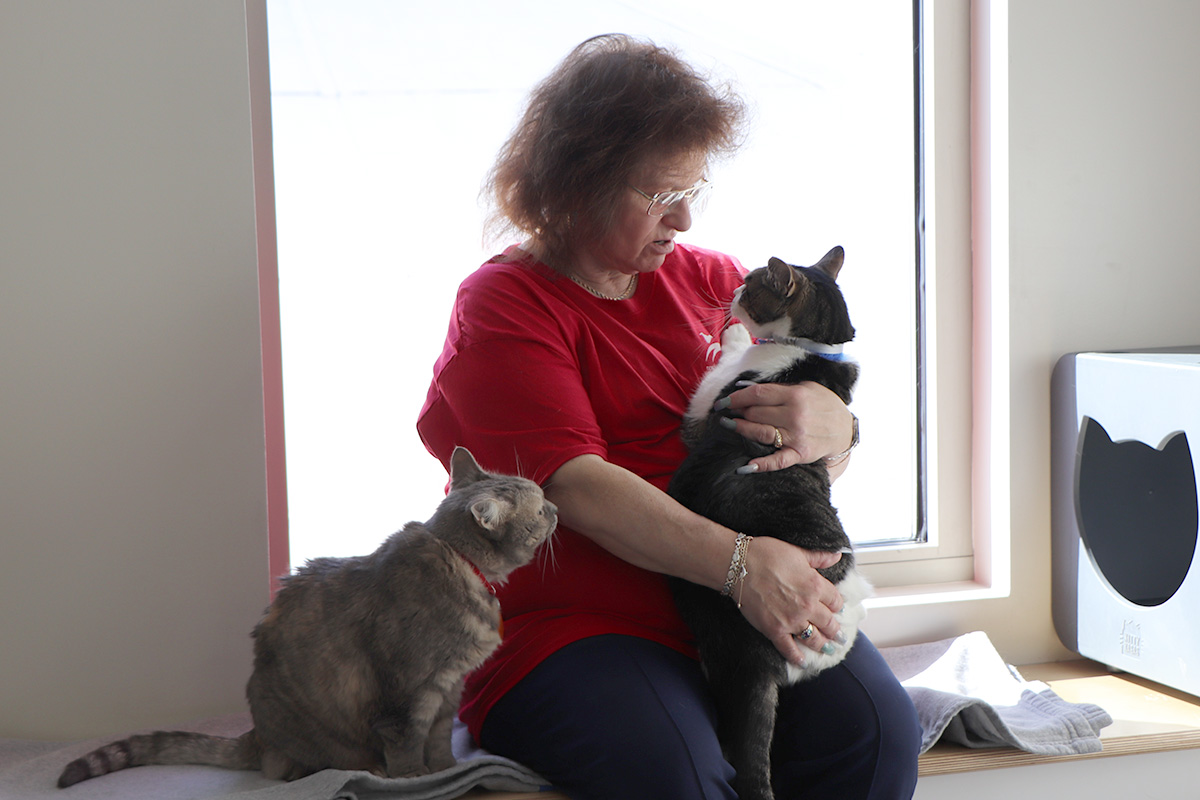 Rooney first came to us after being abandoned outside in the cold, and had badly frostbitten paws. Once healed, he was still a little reserved, but as the days passed, Karen felt their unique connection. "He's such a beautiful, good-hearted cat. It got to the point where I would think of him all the time," Karen recalls. "And one day I said I just have to bring him home. Now he sleeps with me at night. He puts his head under my chin and we watch TV. I'll look at him and think how did you go from outside in the cold frost to your life now?"
We are so grateful for the passion that Karen brings to her work at BFF. "Karen has the biggest heart when it comes to our rescue felines," said Victoria Gravina, Animal League America Associate Director of Volunteers. "She strives to learn as much as she can to properly assist our rescue pets, and embodies the definition of a team player. Whether she is helping with adoptions, off-loading a new rescue, preparing our adoption rooms, or mentoring new volunteers, Karen always goes above and beyond!" With volunteers like Karen, the cats in BFF — as well as all the animals in our care — are in the very best hands while they await their loving homes.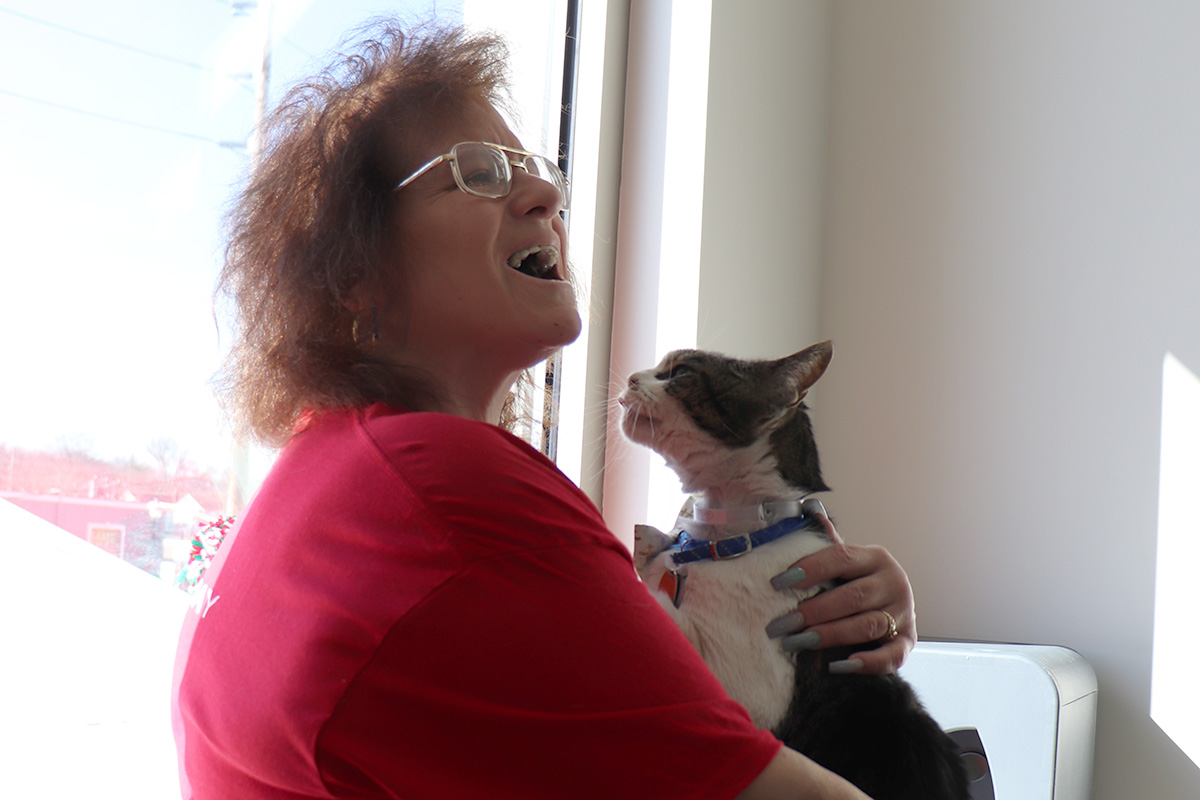 April is Volunteer Appreciation Month
At North Shore Animal League America, we could not perform all of the hands-on work that we do without the help of our incredible team of dedicated volunteers.
If you'd like to learn more about the Volunteer Program and available opportunities, please visit animalleague.org/volunteer.