Jossie O'Neill, Volunteer Since 2022 Greeting the World with Empathy and a Smile
Anyone meeting Jossie will be immediately struck by her infectious positivity and energy. Happily North Shore Animal League America has had the benefit of her time over the past year and Jossie is the first to say it has had a positive impact on her life off our campus as well.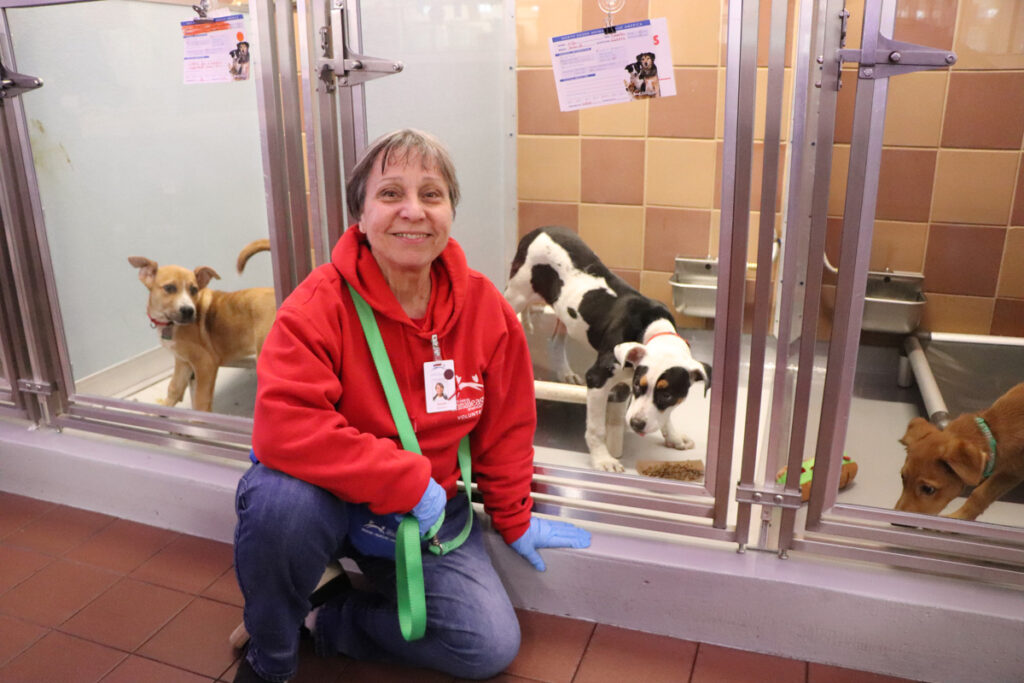 "I find that being around the animals makes me more empathetic…more hopeful," Jossie said. "They give you so much love even when they're very scared or they've been abused. As a result, I have more compassion for people out in the world. It makes me nicer!"
Jossie's introduction to Animal League America came as a result of her daughter's time spent as a high school student volunteer. Jossie was captivated and knew once she retired from her career in education, Animal League America was where she wanted to be. Her passion for animals began at an early age, as part of a big family filled with a myriad of pets: "Everyone had to have a pet," Jossie reflected. "My mother believed that it taught us responsibility."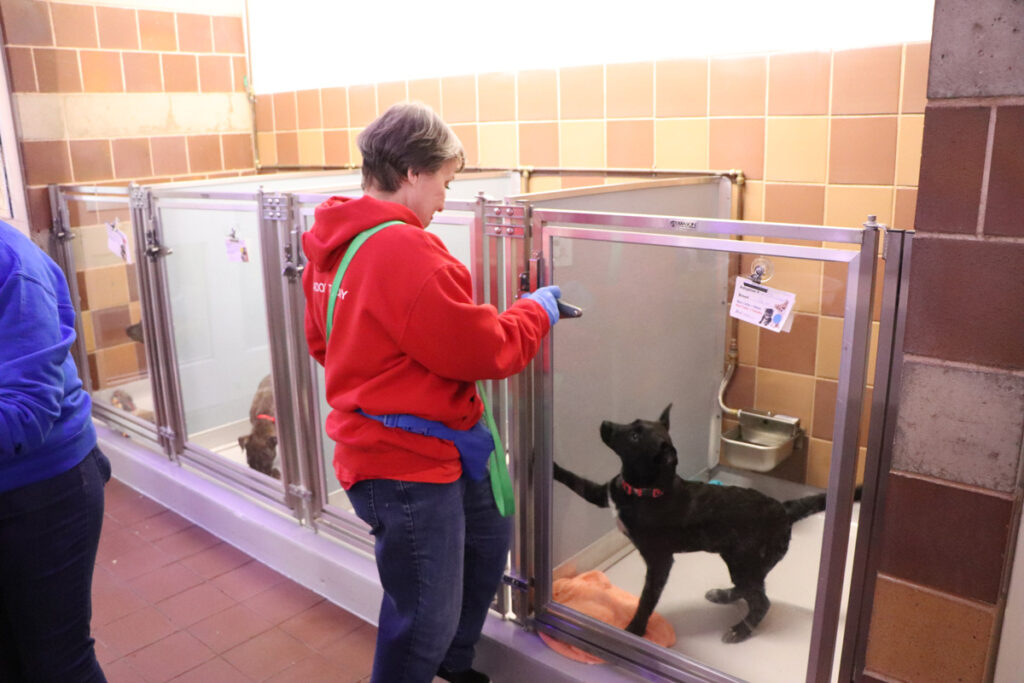 It also informed her work ethic, which includes keeping busy and always finding ways to pitch in. "I can't sit still," she said. This has made Jossie such a valued member of the team. Senior Volunteer Coordinator Melissa Hargett commented, "Jossie is a fantastic team player! She always comes in smiling ready to help new volunteers, feed and walk the canines, socialize the cats, and assist with tours. Jossie has been a wonderful addition to the volunteer team, and we appreciate everything she does here at North Shore Animal League America!"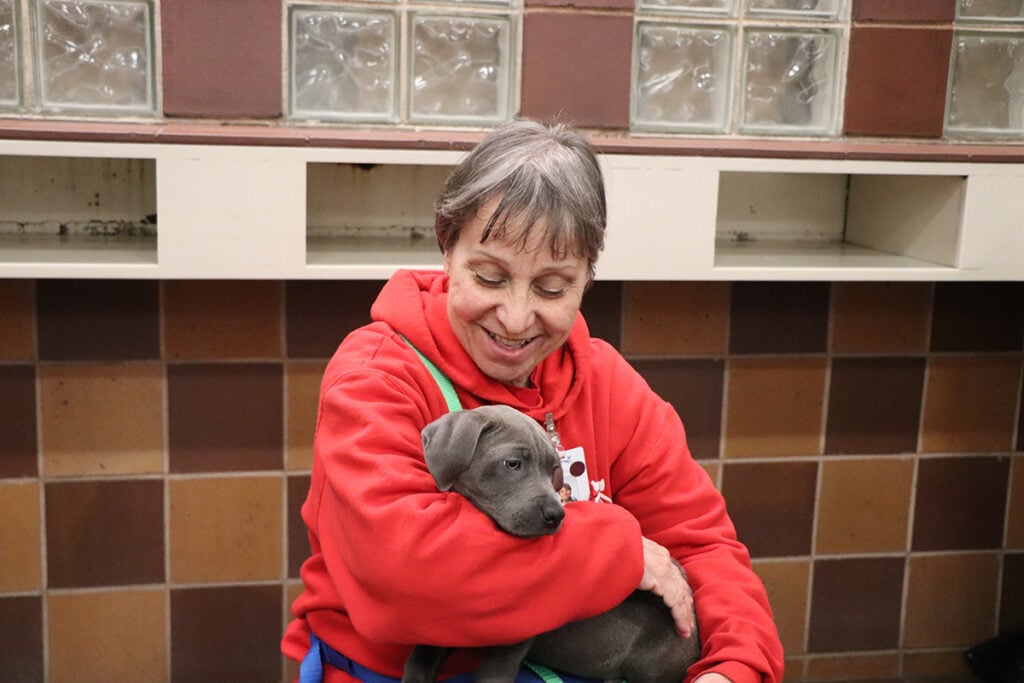 In addition to being around the dogs, cats, puppies and kittens, Jossie finds being around the fellow volunteers and staff to be equally as rewarding. "There are just such good-hearted people here," she said. "I love the relationships I have with the other volunteers and the staff." On top of her duties around campus, Jossie has been getting involved with bringing some of our rescue pets to local hospitals and schools and spreading the smiles that come from being around animals. As she says, "How could you not feel good after seeing their sweet faces?" We thank YOU Jossie for your bringing your joyful spirit to Animal League America!
April is Volunteer Appreciation Month
At North Shore Animal League America, we could not perform all of the hands-on work that we do without the help of our incredible team of dedicated volunteers.
If you'd like to learn more about the Volunteer Program and available opportunities, please visit animalleague.org/volunteer.