Suzanne Sutley, Volunteer Since 2020 Using Patience and Respect to Make a Difference for Our Cats
After 35 years teaching middle schoolers, Suzanne Sutley wanted to direct the skills she had honed during her career to a new purpose. In 2020, she found the perfect outlet when she began volunteering at our Bianca's Furry Friends Feline Adoption Center. What Suzanne didn't realize until later was just how much cats and eighth graders have in common.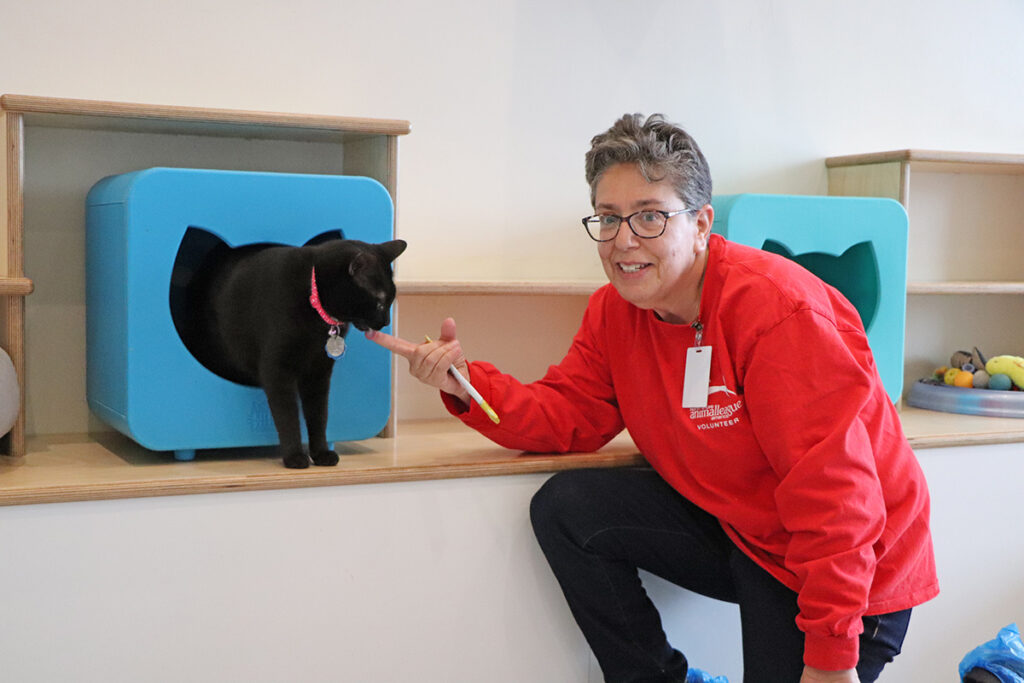 "Everything that I learned teaching I use with the cats," Suzanne said. "It has felt like a continuation of my working life. Like eighth graders, cats are just trying to figure out the world. Everyone is older or bigger. They don't quite understand what's going on and need patience. Children and cats both really want you to listen to them, be kind, and have respect for them."
It is Suzanne's preternatural sensitivity and compassion that made her a wonderful teacher and also make her such an indispensable asset to our volunteer team. "When I walk by the rooms in BFF when Suzanne is working, there is always a crowd of cats vying for her attention. She has a calming energy that the cats really respond to. And she is not only incredible at socializing them, but has played an integral role in getting some of our long-term and special needs cats adopted. I don't know where I'd be without her!" exclaimed Dorit Shevach-Shani, Animal League America Senior Feline Behavior Manager.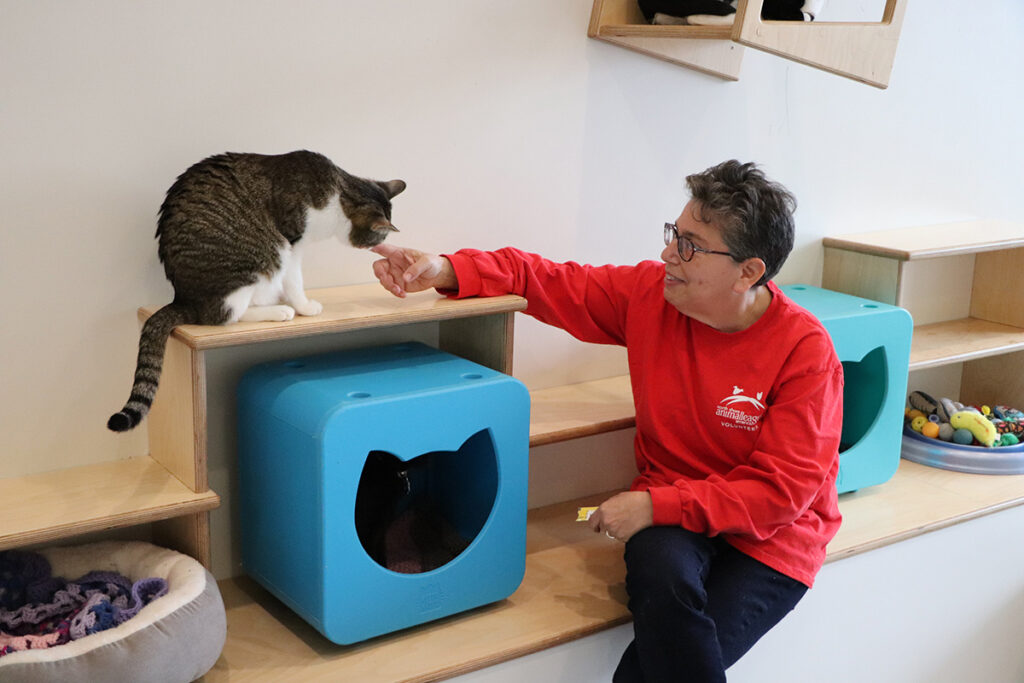 Suzanne's cat whisperer expertise was on display recently regarding a recent long-term resident named Alutia. "She needed help adjusting, so we started slowly with her," Suzanne recalled. "Her first touches from us were with a back scratcher and over time she allowed pets with fingers." Suzanne did not rush her,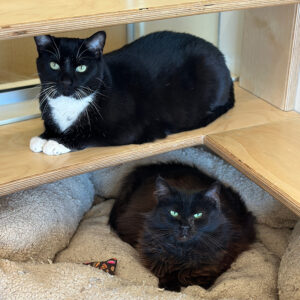 progressing gradually using treats and lots of patience. Finally, Alutia began seeking out humans for affection. She still didn't like other cats though, until Flux arrived. Suzanne watched how Alutia would swat him and he didn't care. Eventually they developed a relationship: "They'd walk around together, and she'd have her tail wrapped around him. He softened all her rough edges and since he was a shy cat, she helped him, too."
Though it was bittersweet the day they were adopted, Suzanne was thrilled for Alutia and Flux and the future they now have together. And thanks to Suzanne, there will be many more 'happy tails' in BFF, as she helps our cats become their best feline selves!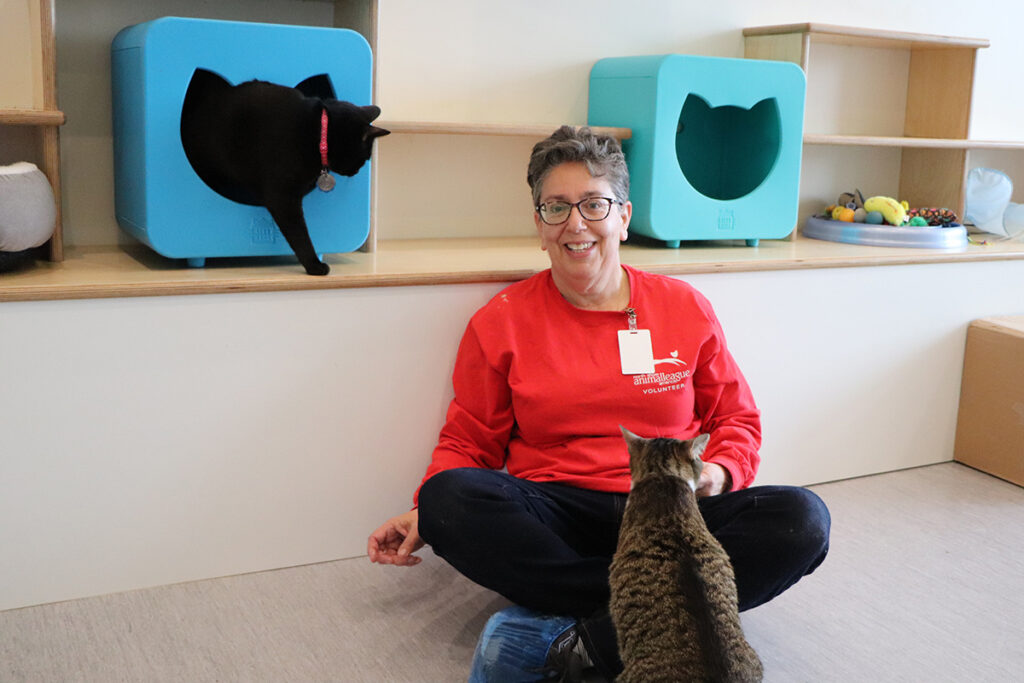 April is Volunteer Appreciation Month
At North Shore Animal League America, we could not perform all of the hands-on work that we do without the help of our incredible team of dedicated volunteers.
If you'd like to learn more about the Volunteer Program and available opportunities, please visit animalleague.org/volunteer.