It takes a special type of person to foster a pet, someone with a big heart — a heart that is open to loving and caring for a pet while knowing that they will one day have to give it up.
There are many reasons foster parents and families are needed: some provide new moms a safe space to nurse their litters; others may help care for special needs pets or seniors; and still others care for abandoned and abused animals.  And then there are fosters who take in a young puppy or kitten in need of training and socialization to prepare them for adoption into a home of their own.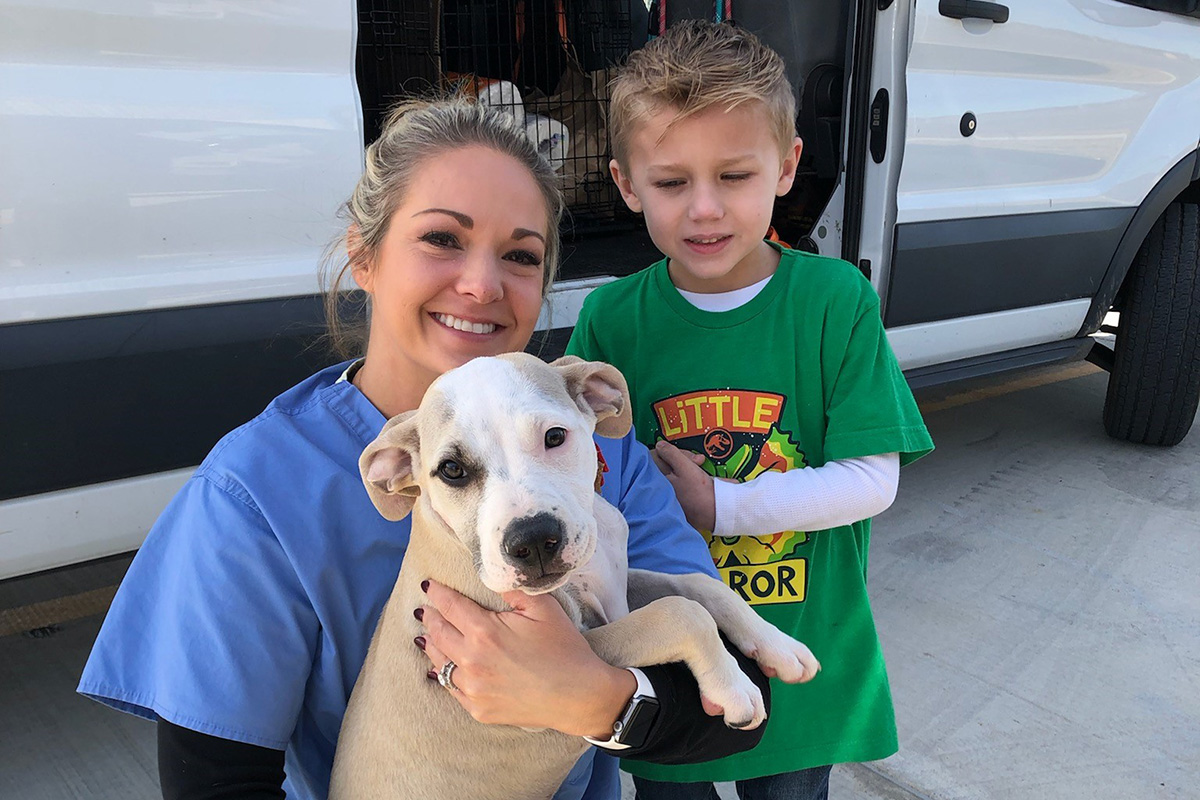 In January we welcomed a young pup named Maggie, who arrived on a transport from our shelter partner Paws4Life in Louisiana. Maggie spent several weeks being fostered by the Duncan family, where she was learning basic behavioral skills to prepare her for adoption.  She bonded with the youngest member of the family, 6-year-old Roman. Even though he knew he could not keep her, Roman gave Maggie all the love she needed – and Maggie gave him the same.
When the time inevitably came for Maggie to move on, Roman bravely continued to show his love by providing "references" for Maggie in the form of letters and drawings detailing what a great dog she is. It wasn't long before Maggie did find her perfect match, and her new family was so happy to read the messages from Roman. Maggie is such a lucky dog to be loved by so many.
That's the heart of fostering – giving amazing animals like Maggie the chance to be loved, and giving compassionate people like Roman the chance to share that love again and again.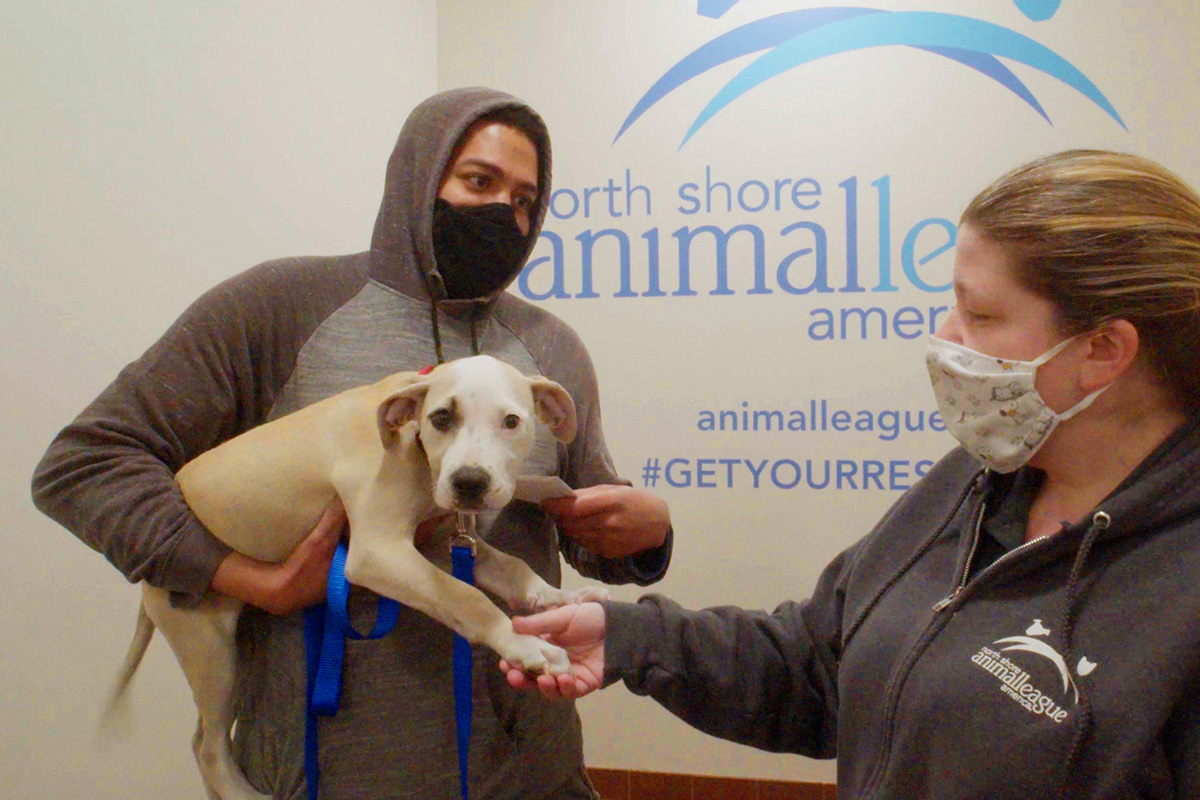 How you can help our Foster Care Program
Become a Foster Parent: North Shore Animal League America regularly rescues animals at risk of being euthanized. Our fosters not only help the animals they are fostering, but they also help save countless other animals by providing the added space we need to bring more animals onto our campus. If you would like to learn more about how you can become a foster parent, visit our Foster Care Program page.
Shop our Foster Care Wish List: Our Foster Care team has selected these items that help our dedicated foster parents provide the care and compassion that these pets deserve. Consider purchasing an item from this Wish List and provide some creature comforts for the animals in our care. Shop the wish list now.