On April 5, 2022, North Shore Animal League America came out on top at the first annual LI Choice Awards, winning in THREE categories: Best Nonprofit Organization, Best Veterinarian, and Best Animal Adoption/Rescue Services.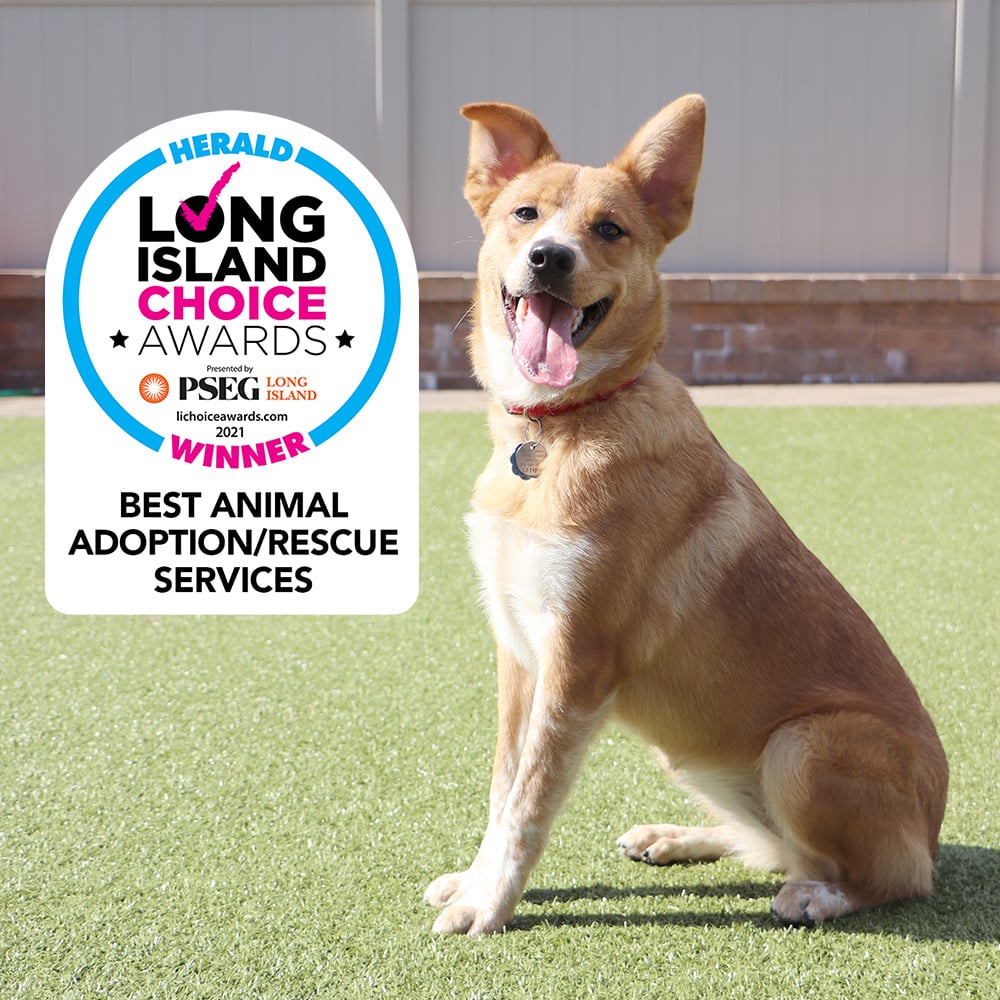 The LI Choice Awards, presented by PSEG Long Island, were created by Herald Community Newspapers in order to "celebrate and recognize the best Long Island has to offer." Starting in July 2021, more than 100,000 Long Islanders cast their ballots for their favorite community businesses and organizations, encompassing 12 divisions and 250 categories. The 798 finalists were honored at a gala held at the Heritage Club in Bethpage.
We are thrilled to have the tireless efforts of everyone at Animal League America recognized by our community. On behalf of all the dogs, cats, puppies, and kittens who need our care, thank you for the enduring support!