On September 25, 2019, North Shore Animal League America was proud to host the Prime Minister of Japan's wife, Akie Abe, at our Port Washington, N.Y. campus. Mrs. Abe met with the leadership team and toured the campus accompanied by the Japanese Ambassador's wife, Yoko Sugiyama, and members of the Japanese Consulate.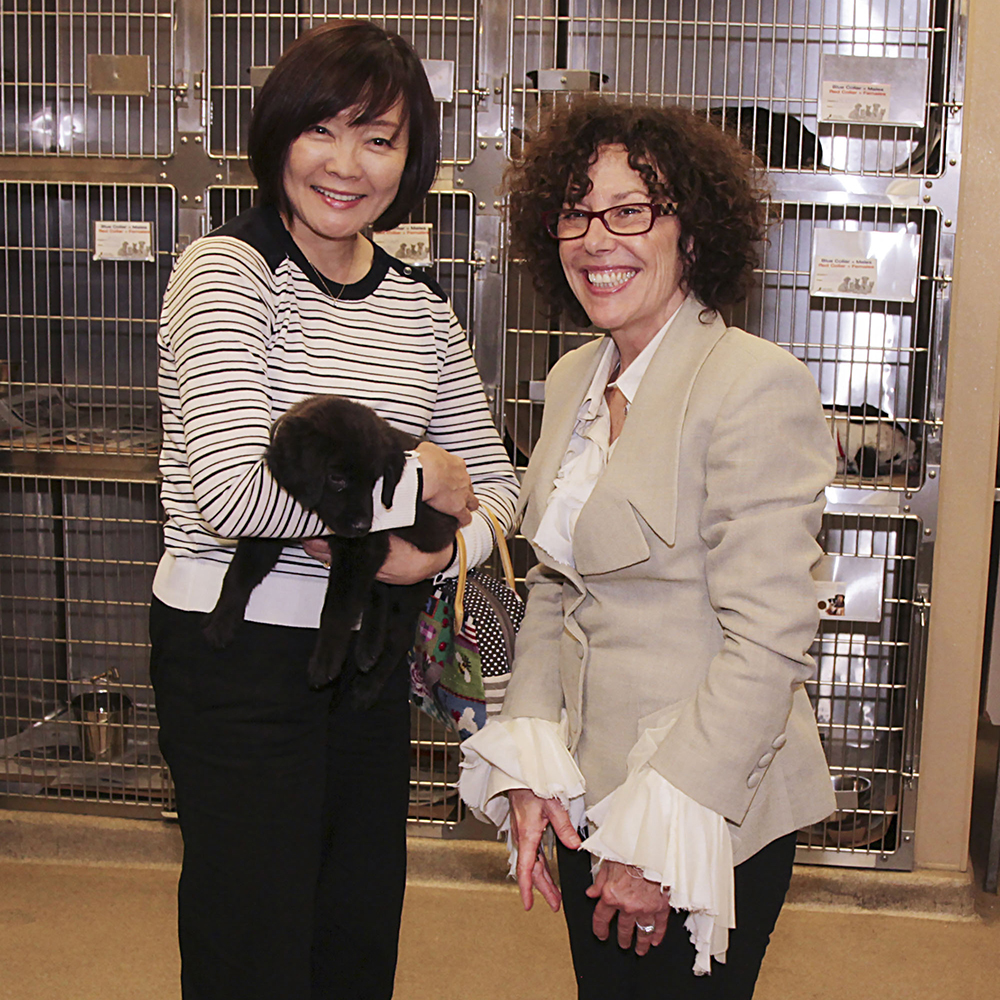 "We were so honored and excited to have her eyes shine upon our organization," said Jayne Vitale, Director, Education and Youth Programs at Animal League America. "Mrs. Abe is interested in animal rescue and education and she wished to learn more about this and come for a visit while she was in New York City for the United Nations Assembly."
Mrs. Abe enjoyed holding and interacting with the rescue puppies and hearing about how we care for them and get them adopted. She was also given information about the Mutt-i-grees® Curriculum, our social-emotional learning program that bridges with humane education. Mrs. Abe observed a group of Mutti-i-grees Curriculum student interns from a local Marianist School, St. Martin de Porres, who were assisting in the Pet Health Centers, Adoption Center and Grooming Department.
Jayne Vitale explained further to Mrs. Abe that "our goal is to reach as many educators and children as possible because it is important to teach emotional intelligence. The Curriculum teaches children to be aware of themselves first, and then others, and the importance of respect, loyalty, and trust."
Images courtesy Rob Rich/societyallure.com.