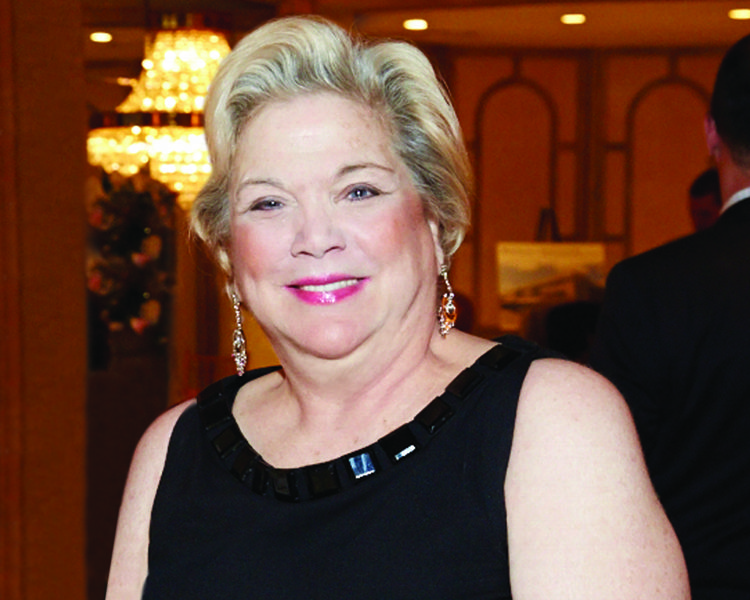 A Voice for the Mutt-i-grees
Connie Guglielmo loves an elegant party, especially if the festivities benefit North Shore Animal League America's lifesaving programs. You'll see her at our Lewyt Humane Awards Luncheon in June and at our fall Gala — and she'll always be impeccably dressed, beautifully coiffed, and perfectly poised. It's hard to imagine her volunteering on weekends with a cat adoption group heavily involved in trap/ neuter/release. But that's Connie, doing what she can whenever she can: anything for the animals.
As a volunteer with Linda's Cat Assistance, in Woodside, N.Y., Connie has watched our Cooperative Adoption Program (CAP) save lives by making our mobile adoption units available to small groups to showcase their adoptables.
"Animal League America provides so much help to grassroots groups, which too few people ever hear about," says Connie. "As a donor, it's important for me to know that an organization shares its resources, and I know for a fact how much Linda's Cat Assistance counts on Animal League America. The League drivers and staff work from the heart, and make every single adoption possible."
A friend to Animal League America since 1998, Connie made a very generous gift in 2014, some of which funded two round-trip rescue transports from overcrowded municipal shelters. And as a Manhattan-based designer of one-of-a-kind fine jewelry, Connie has graciously donated many of her exquisite pieces to our auctions.
Connie says she'd always had pets in her life. "I've benefited profoundly from their unconditional love," she says. "Those relationships gave me a sense of responsibility to help other animals in need."
At the moment, Connie enjoys the company of three rescue cats: Emma, Lillie, and Lalo. "I love each one," she says, "and each has a unique personality. But one thing they have in common is the need for a good, loving home."
"Animal League America provides so
much help to grassroots groups, which too
few people ever hear about."
Knowing that all shelter animals need homes as loving as hers, Connie is thrilled to support our no-kill mission. "I've been blessed in my life," she says. "Giving to North Shore Animal League America is my way of sharing those blessings with the voiceless."
To learn more about how you can support our lifesaving mission with a gift, please contact Jill Burkhardt, at [email protected], or call 1.516.883.7900, ext 833. Thank you.