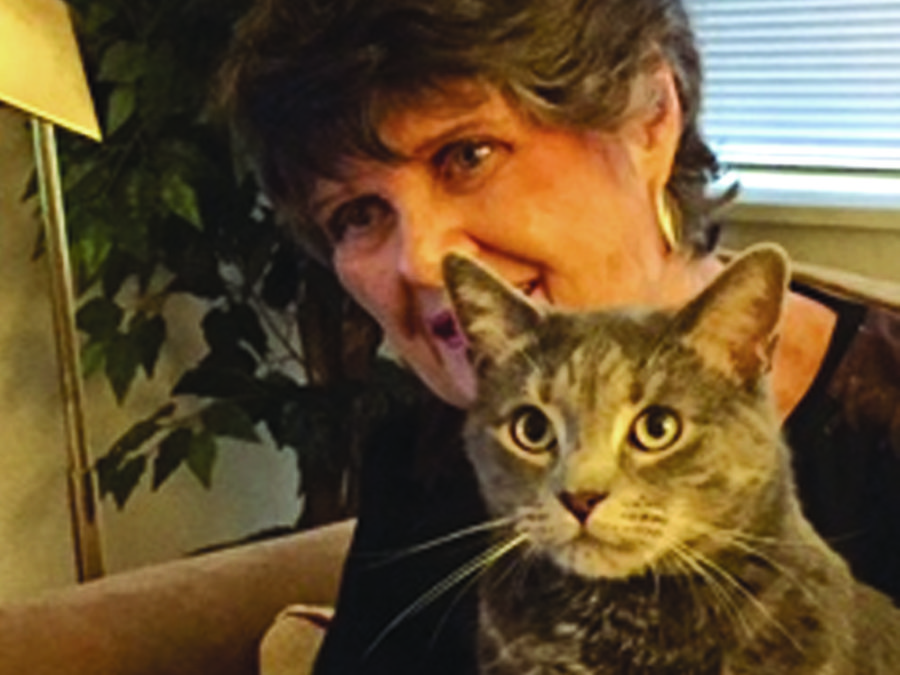 Giving, Helping, and Saving Lives
For Diane Michell, there's a subtle distinction between
"giving" and "helping," which she explains with eloquence and insight. "I don't feel I'm 'giving' when I make a donation" she says. "I feel I'm 'helping' Animal League America reach its goals for unfortunate animals. When I think of 'giving,'" she continues, "I think of volunteers who give their time to care for animals. Volunteers are the real 'givers.'"
This generous tribute to our volunteers is typical of Diane, who is a planned donor and a member of both the Circle
of Hope and The Pet Protectors Society®. And even though this Manhattan resident wishes she lived closer to Port Washington so she could volunteer, too, she's nevertheless a vital member of our community, attending our Tour For Life® Finale in Columbus Circle in April and the Lewyt Humane Awards Luncheon in June. In fact, in an effort to raise funds for the Lewyt Luncheon auction, Diane donated a gold cat pin and several other vintage collectibles.
A few years ago, we had the pleasure of taking Diane on a private tour of our Adoption Center, an experience that made a lasting impression and cemented our reputation as a compassionate and effective organization. Diane says her relationship with us has grown over the years, and she values it tremendously — not only for our lifesaving and educational programs, but also for our dedication to hands-on rescue.
When Diane speaks about her own pets, it's clear she's the kind of adopter rescue groups dream of. In her adult life, she's had only six cats, two at a time, all of whom lived long, full lives. As her pets aged, Diane's commitment to them included excellent and compassionate medical care. After 18-year-old Ginger died in 2012, Diane didn't think she'd adopt another cat. Then she met "Sarge," who became
"Sgt. Oliver" (or Ollie), when Diane took him home.
"I feel I'm 'helping' Animal League America
reach its goals for unfortunate animals."
Ollie's hardscrabble start in life led to a major health crisis in 2016 — severe conjunctivitis and Feline Lower Urinary Track Disease (FLUTD) — both exacerbated by stress. Luckily,
a veterinarian suggested a daily dose of Prozac that has helped Ollie become a happier and much healthier cat. Diane recently enrolled Ollie in our Safe Haven® Surviving Pet Care Program, which has brought her valuable peace of mind. "I will be forever grateful for the Surviving Pet Care program," she says. "I now know Ollie will be well taken care of if I am no longer able to do so."
To learn more about how you can support our lifesaving mission with a gift, please contact Jill Burkhardt, at [email protected], or call 1.516.883.7900, ext 833. Thank you.