Growing up, Judy Arnold was surrounded by animals. Homeless, abandoned, and brand new litters—they all seemed to know that Judy and her family would help.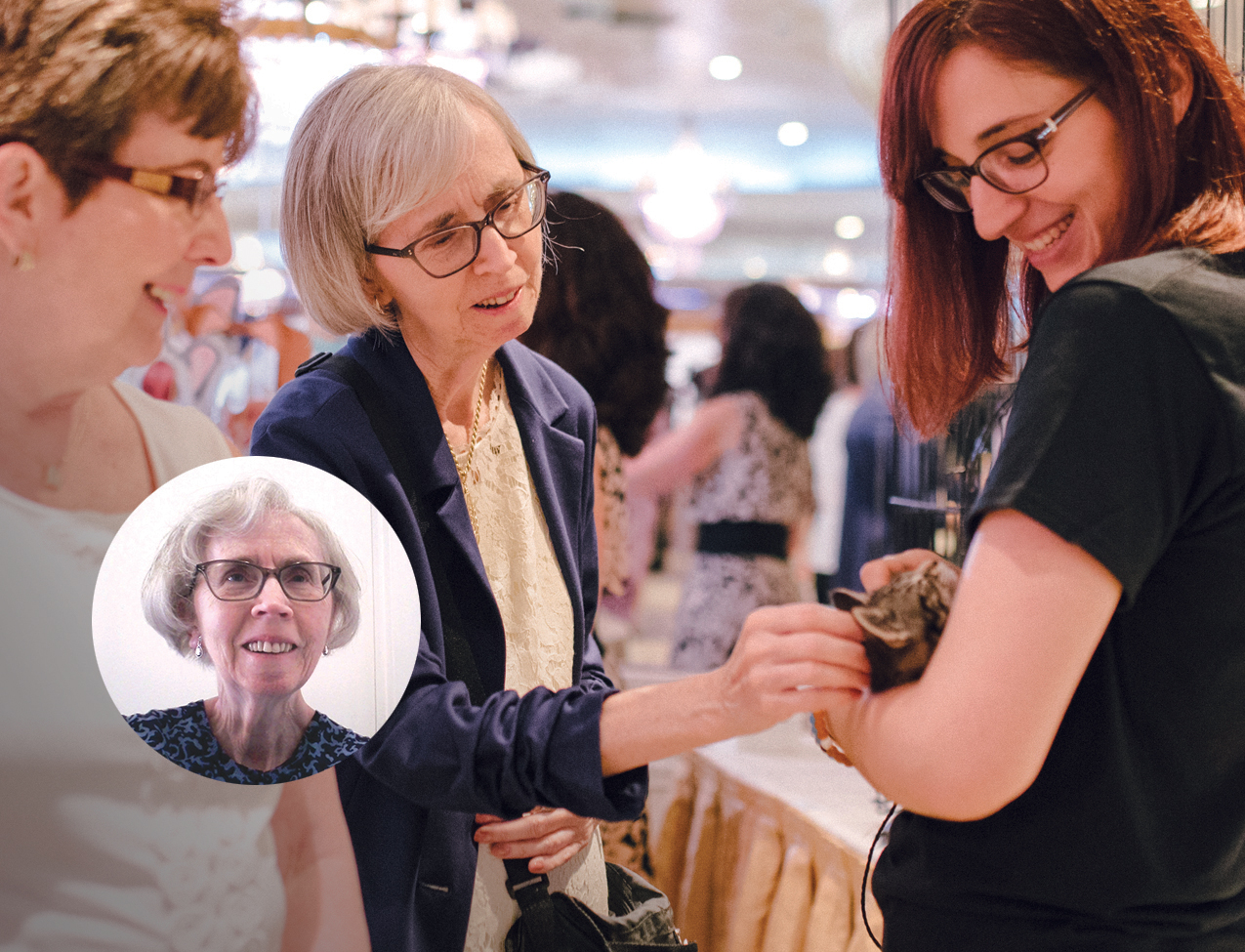 "We always had pets and we never adopted or bought even one," she says. "Any dog or cat who came into our yard could easily end up part of the family. I remember my father building little shelters for them, as well as welcoming them into our home. But it was the women—grandmother, mother, and me, the daughter—who really loved animals."
Given her compassionate upbringing, it's no surprise that Judy, now retired and living in Brooklyn, has found a way to continue caring for homeless animals, even though adopting a pet is not feasible at the moment.
"It's important that I do what I can," she says. "My mother supported North Shore Animal League America and I'm glad to continue that tradition. No-kill is very important, and the people at North Shore are wonderful, very kind and caring. I also like that North Shore does a lot of advertising of its pets. I think that is so important. They hold really successful adoption events. And it's great that they keep building and improving their campus. I'm very interested in the new second-floor addition named for Beth Stern's dog."
Judy loves dogs and has fond memories of Sparky, a Dalmatian her mother rescued as a puppy from a snow storm. But she admits to an even deeper affection for cats, whom she describes as true individuals. So naturally, touring Bianca's Furry Friends Feline Adoption Center when it's finished is something she looks forward to.
Judy is drawn to organizations that respond to the needs of animals affected by natural disasters—the "suddenly homeless," she calls them—and appreciates North Shore's emergency rescue efforts. "Those animals need so much," she says, "like rescue, vet care, love, play, and the chance to meet people and possibly find new homes."
As much as anything, Judy appreciates the opportunity to be part of a team that cares for homeless animals the way her family did. "Even though I can't save lives in person," she says, "I can donate to help the people who can do it. Staff, volunteers, donors—we all have a role to play for
the sake of the animals."