A Real Cause to Believe In
"Since I work for a nonprofit myself, I realize how important it is to support an organization with a real cause that I believe in," said Larry Grubler, who is the Chief Executive Officer of Transitional Services for New York. "The two causes I truly believe in are helping people with mental health issues and helping animals. I've been involved with North Shore Animal League America for many years. I've seen the amazing work you do and I have personal experience with the staff."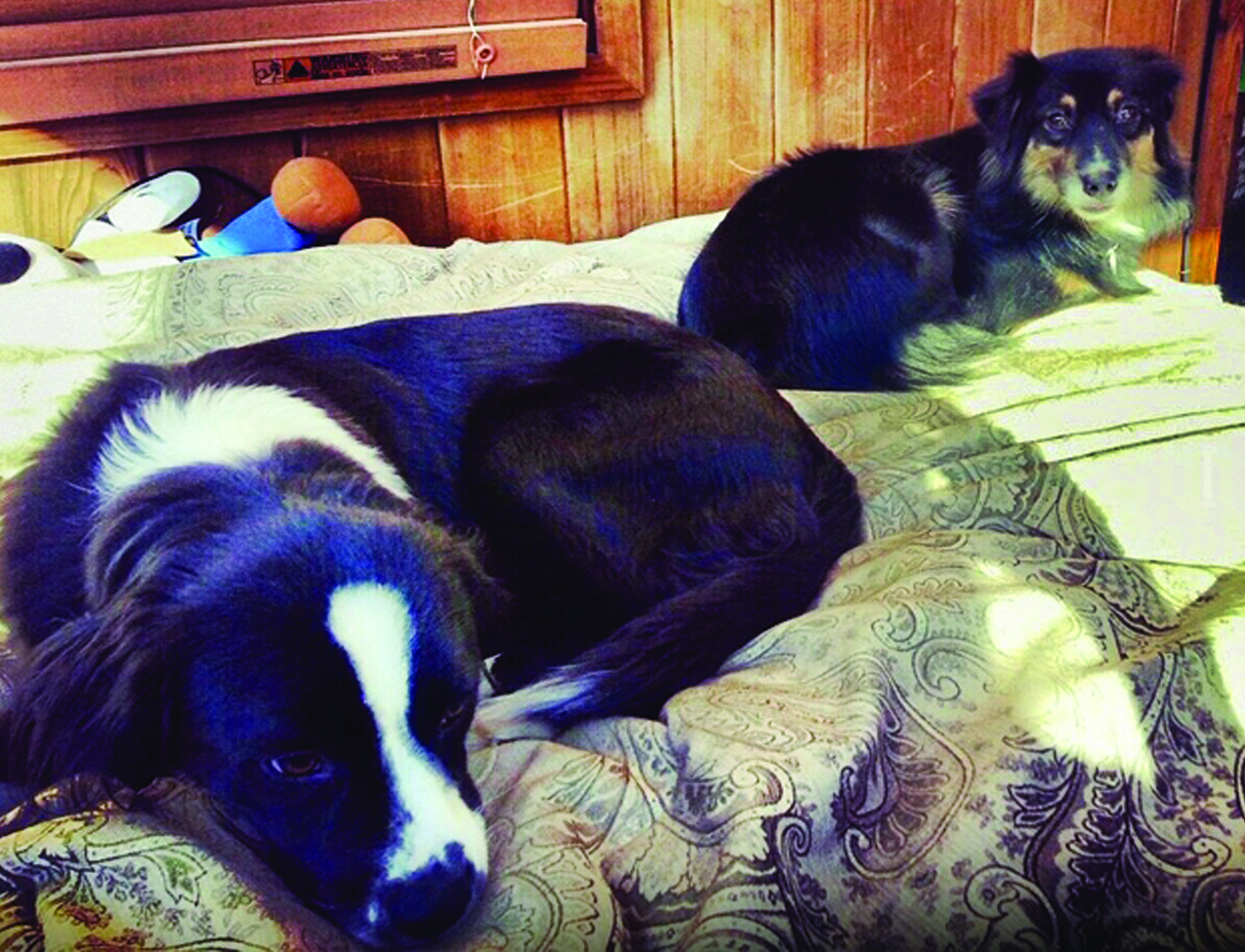 The Grublers are true animal lovers. Larry's had pets since he was five years old. Right now, they have two dogs from Animal League America—Princess, a miniature Australian Shepherd, who was a rescue from a puppy mill, and Contessa Border Collie/Labrador Retriever/Pittie mix. "My wife picked out Princess and she cowered away from me at first," stated Larry. "I brag about both of them all the time. They are perfect for us."
Larry's history with Animal League America goes back to when he was 24 years old and came into the Adoption Center to find a dog to adopt. He was still living in his parents' home so the staff made sure to call his mother and get her permission. While he felt he was grown up
and responsible, he "appreciated how they werebeing cautious about who they were adopting the animals to."
He named the dog, Gynta, and brought her home that day.
"I feel sad for homeless pets just like I do when I see homeless people on the street," declared Larry. "But I feel like I am doing something about it by adopting some of these animals over the years. I am upset that this problem exists for both pets and people. My wife, Bonnie, gets especially upset when we pass a puppy store. She doesn't know why anyone would buy a dog."
The Grublers believe that it's important to support an organization that meets your "philosophical beliefs, has a good reputation, and one where you can see that the money is well spent." It's good to have personal experience with and firsthand knowledge of the organization.
It's clear that Larry and Bonnie are very personally connected to the work that Animal League America does
to save homeless animals. We're lucky to have such loyal and compassionate supporters who truly believe in our mission to Rescue, Nurture, Adopt, and Educate