Rebecca and Gisela, friends for 15 years, had both lost their beloved cats last year. Their grief had finally softened and a spot had opened up in each of their hearts again. They were ready to adopt and welcome new furry friends into their families.
"It's just too quiet in the house, it's time for me to come to North Shore Animal League America," said Rebecca. So Rebecca and Gisela, along with Gisela's husband Frank, made plans to visit our campus in Port Washington, New York.
It was not their first trip here. Rebecca is a longtime supporter of Animal League America, donating proceeds from craft items she sells at fairs and supporting our annual gift catalog in lieu of buying Christmas presents for friends. As a member of our Pet Protector Society® she has enrolled her cats over the years in the Safe Haven Surviving Pet Care Program®. This offers her peace of mind knowing her cats are cared for should something happen to her.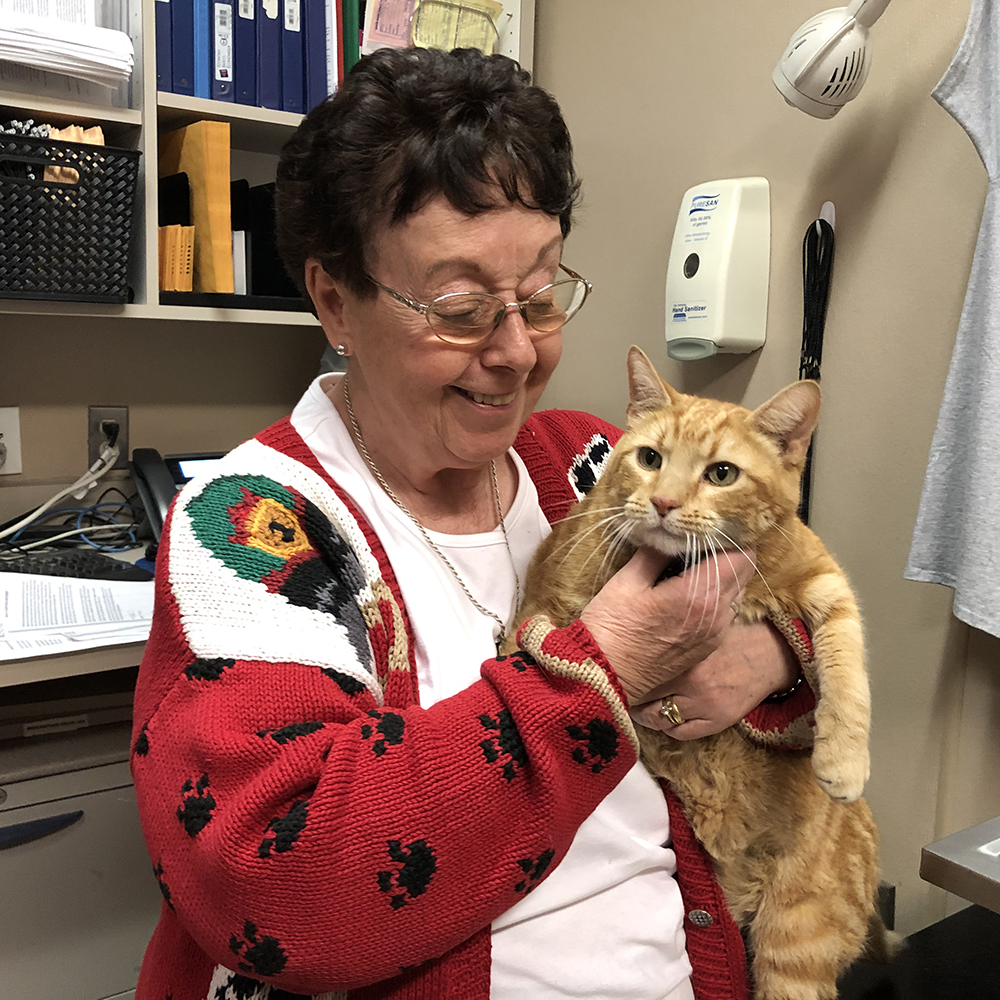 Rebecca and her friend Gisela believe deeply in our no-kill philosophy. So it is fitting that each of them were not looking for a kitten but an "older cat that might be a little harder to place". And on the day they visited the campus, Rusty and Marla were in luck. After his owner passed away, nine-year-old Rusty wanted to be the only cat in a home – perfect for Rebecca's situation. Five-year-old Marla was on the way to recovery after a few medical concerns and still needed a little extra TLC.  So both Rusty and Marla had no problem finding their way into spaces in all of their hearts that day and into their homes.
"It just seems like he has always been here," says Rebecca in a recent letter about Rusty's adjustment at home. Frank and Gisela are also "ecstatic" about their new "fur ball."