Puppy mill rescues highlight the importance of preventative measures for this common (but potentially fatal) parasite.
Puppy mills are notorious for their inhumane conditions, housing dogs in tiny wire cages and providing them with little if any medical care.
As a result, the dogs that we rescue from these mills often have various medical issues, with dental disease, eye and ear infections, and skin disease among the most common. One such mill rescue had an especially high number of dogs with heartworms—a potentially deadly parasite that can be easily transmitted by the bite of an infected mosquito.
One of these dogs was Dakota, an adorable Pomeranian. Dakota, about five years old, had lived his entire life in a puppy mill, used as a "stud" to impregnate female breeding dogs. As with most mill dogs, Dakota had likely never had any medical treatment—even such basic care as heartworm preventative, a simple and inexpensive monthly pill regimen that protects dogs from heartworm disease.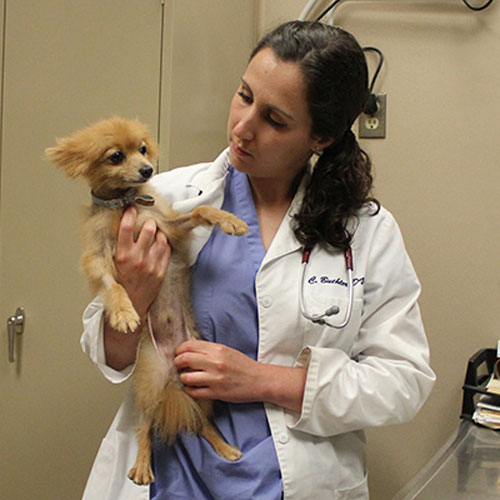 Upon examining Dakota, staff veterinarians at our Alex Lewyt Veterinary Medical Center discovered that he had one of the worst cases of heartworm disease they had ever seen. The entire area around his heart, lungs and major arteries was infested by heartworms, making it difficult for Dakota to breathe and putting his life at risk.
"Once a dog gets heartworm disease, it can be difficult to treat, painful for the pet, and extremely costly—if it works at all," explains Dr. Megan McGlinn, Technical Services Veterinarian with Merial, makers of Heartgard Plus. "Yet research shows that only 15 percent of dogs that are regular veterinary patients receive 12 doses of heartworm preventative per year, and 64 percent of dogs receive no heartworm preventative at all."
That's a big mistake. It only takes one bite from an infected mosquito for a dog to contract heartworm disease (cats can catch the disease, but it is far less common and typically more mild).
Despite conventional wisdom, the risk of heartworm infection is in all 50 states and is year-round in many locations, even in Northern states, according to Dr. McGlinn. Current industry guidelines from veterinary medical organizations such as the American Animal Hospital Association, the American Veterinary Medical Association, the American Heartworm Society, and the Companion Animal Parasite Council call for 12 monthly doses of heartworm preventative and annual testing for heartworms.
Dakota's case was so severe that he required surgery by a veterinary cardiologist to manually remove the heartworms. He also had secondary changes to the size of his heart due to the disease, which could impact his health in the future.
Unfortunately, Dakota required additional treatment in the form of three injections, given over a period of one month, to kill the remaining adult worms that were not removable during his surgery. For any dog—and especially one that was as severely affected as Dakota—each stage of treatment is risky and could result in a fatal reaction to the dying worms.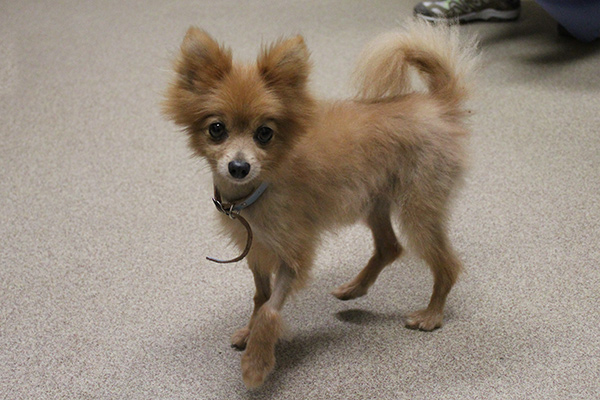 The sad fact is, none of this ever had to happen. "Dakota's disease could have been easily prevented," says staff veterinarian, Dr. Christina Buchter, "An inexpensive once-monthly chewable tablet is all that's needed to protect your dog from heartworm disease."
The price of the preventative pill is minimal compared with the expense, discomfort and danger of treating the actual disease, she adds. "Treating heartworm disease can not only be difficult, as illustrated by Dakota's case, but can also be expensive—potentially more expensive than a lifetime supply of heartworm prevention," says Dr. Buchter.
Luckily, Dakota had North Shore Animal League America to help him get a second chance. But his story drives home a crucial point for all dog owners: Safeguarding your precious animal from this dreadful disease is simple—and it's an absolute must!
To learn more about the medical services available at North Shore Animal League America's Pet Health Center, please click here. To find our more about heartworm prevention, visit www.heartgard.us.merial.com.