UPDATE 09/19/2018: Emergency Rescue Team Heads South with Much Needed Supplies
Thanks to the overwhelming outpouring of donations we received from supporters like you, our Mobile Rescue Unit is fully stocked with food, water, litter, blankets, beds, toys, collars, leashes, and many other essential supplies to aid the animals and people of the Carolinas in desperate need of support after Hurricane Florence. Included in the supplies are hundreds of harnesses, leashes, and collars, all of which were generously donated by Walk Your Dog With Love, a company dedicated to making walking your dog "simpler, safer, smarter, and more fashionable."
Members of our Emergency Rescue Team are making the drive to Orangeburg SPCA in South Carolina to aid in their on-going recovery efforts. Because of your generous support, Animal League America will be able to continue to help the people and animals affected by this devastating storm, but still be prepared to take swift action the next time disaster strikes. Animal League America Rescue Coordinator, Karla Agostinello, who is making the 1600-mile round-trip journey to South Carolina along with Rescue Associate/Driver Ted Moriates, said they will likely be dropping supplies at surrounding shelters in need of support after making the initial stop at Orangeburg.
"We won't be heading back to New York until the Mobile Unit is empty and we've done all we can to provide some sort of relief," she said. "These people and their animals have been through so much in the past few days – they're reeling. We'll be here for as long as it takes and we'll be bringing animals back with us to help make room for more animals who were separated from their families during the storm. We'll know more when we get down there and assess the situation."
Please support our no-kill mission and our rescue relief efforts with a donation today.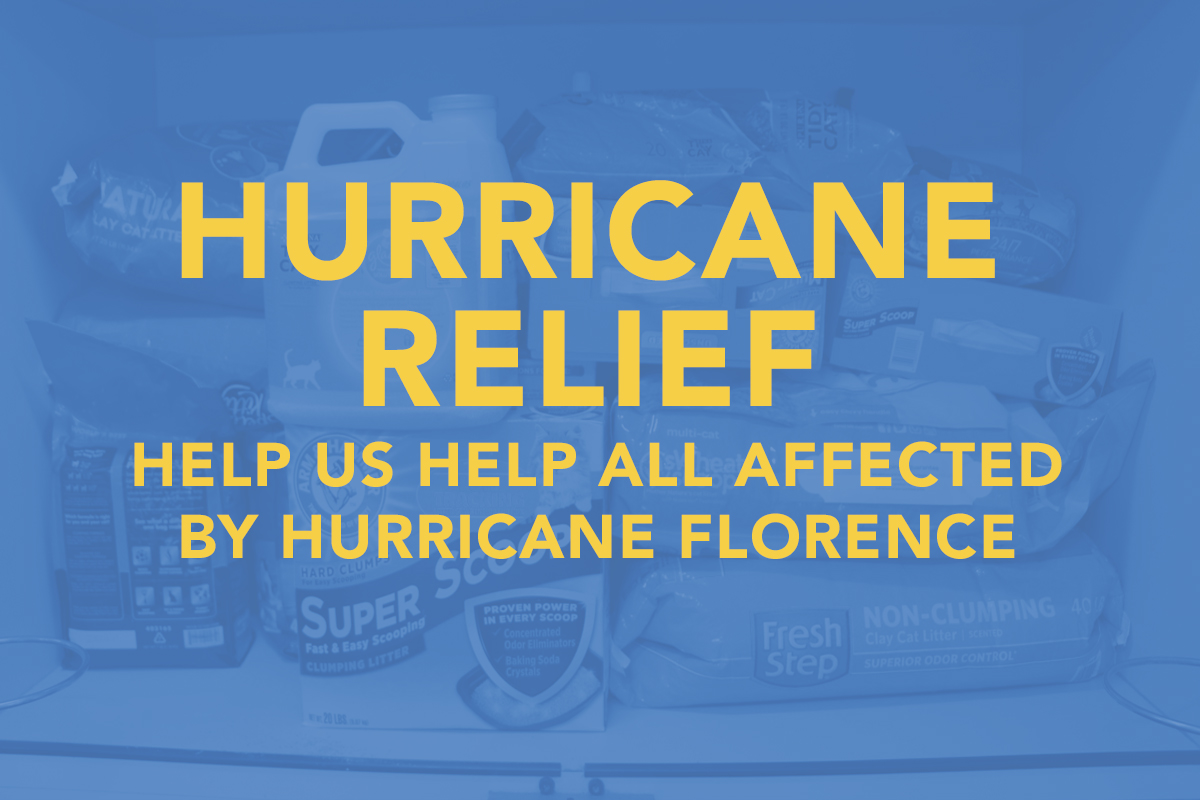 We're heading to North Carolina to assist our Partner Shelters in aftermath of Hurricane Florence, as well as bring homeless animals out of harms way. We are collecting much-needed supplies at our Port Washington campus beginning Friday, September 21 at 12pm through Monday, September 24 at 12pm.