Year after year, our rescue efforts have a transformative impact on the lives of homeless animals and the people who love them. On a special mission this spring – one of several conducted through our ongoing partnership with National Mill Dog Rescue – we saved the lives of 50 dogs and puppies, including a beautiful 7-year-old Golden Retriever named Darla, whose trauma encapsulates both the cruelty of commercial breeding facilities and the power of nurturing to provide hope.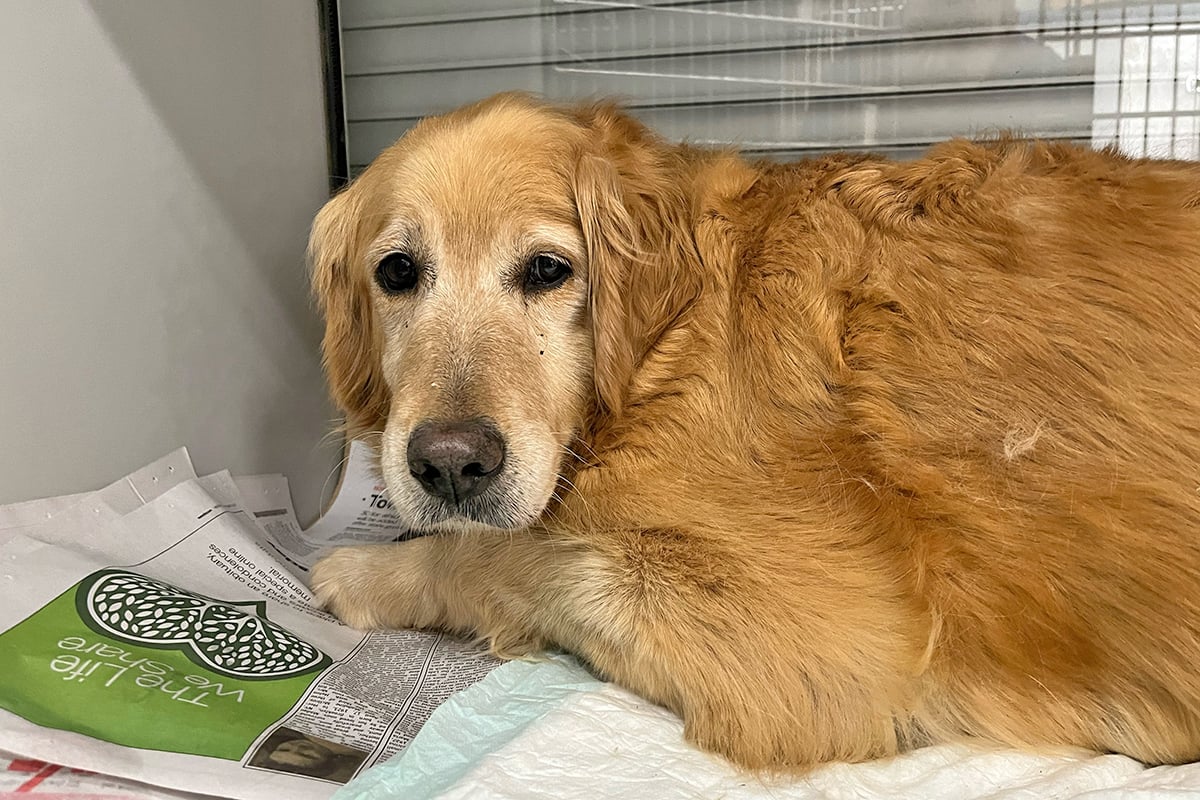 Darla's rescue transport consisted of dogs of varying ages and sizes – including Yorkshire Terriers, Dachshunds, Shih Tzus and many others – that were all saved from commercial breeding facilities in the Midwest. Dogs in such places are often confined to small cages, denied proper medical care, receive minimal quantity and quality of food, and are forced to produce litter after litter of puppies. Life in a commercial breeding facility is a cruel existence, and most animals require time and medical care to heal physically and emotionally.
Our rescue team began nurturing the precious canine survivors on the Mobile Rescue Unit as they made the drive back to our Port Washington, NY campus. The process of building trust with human caregivers takes patience, and for older dogs like Darla, it is even more challenging. Having spent her life in a cage, Darla's interaction with humans has been limited, so when she first joined our Rescue Team she was understandably apprehensive. But to see her with the other dogs was truly magical. It gave us a sign that inside this sweet girl was a playful pup yearning to be loved.
When our Mobile Unit finally arrived at North Shore Animal League America each dog received a thorough examination by our veterinary team and assessment by our Pet Behavior staff. The rescues were also groomed and given time to decompress and acclimate to a new setting where they received affection, attention, and any medical procedures they needed – including spay and neuter. It was just a matter of time before these new mutt-i-grees would find loving, responsible homes.
Darla, however, still had a long road ahead. While her body showed the wear and tear of countless pregnancies, births and nursing, her emotional scars are more abundant. Darla's soulful eyes captured the heart of Animal League America employee Carol Marchesano, who volunteered to foster Darla. The first few weeks were especially difficult. Darla had never even walked on a leash. If anyone looked her in the eye or tried to touch her, she would cower in fear. Everything was new and terrifying including steps, doorways, and the wind or rustling of leaves. "I'm constantly taken aback by Darla's fear of everyday sights and sounds," Carol said. "It makes me so sad to think about what she must have been through."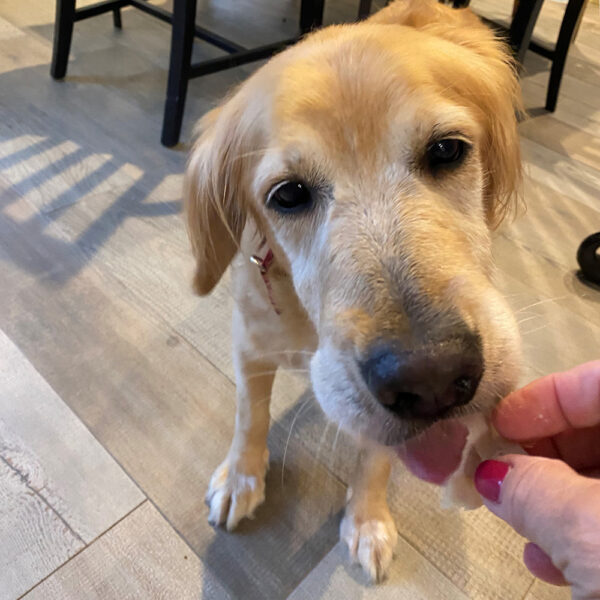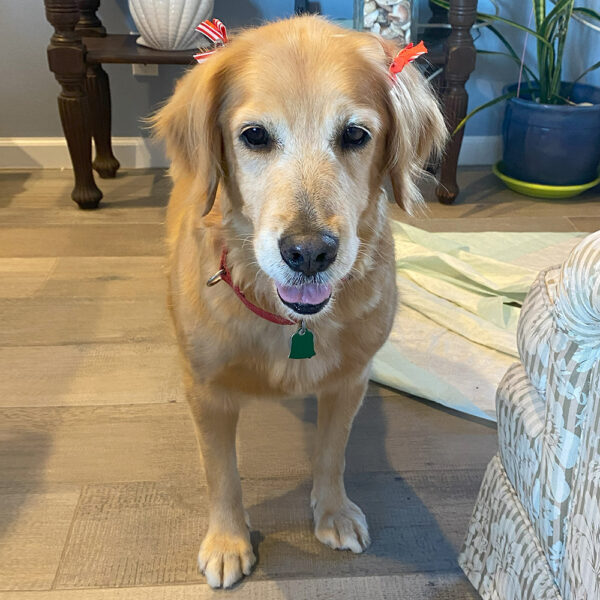 In time, Darla experienced many "firsts" as she learned to trust. Shown above, Darla's first treat from Carol's hand, and her first spa day. Below, Darla's first time on the couch.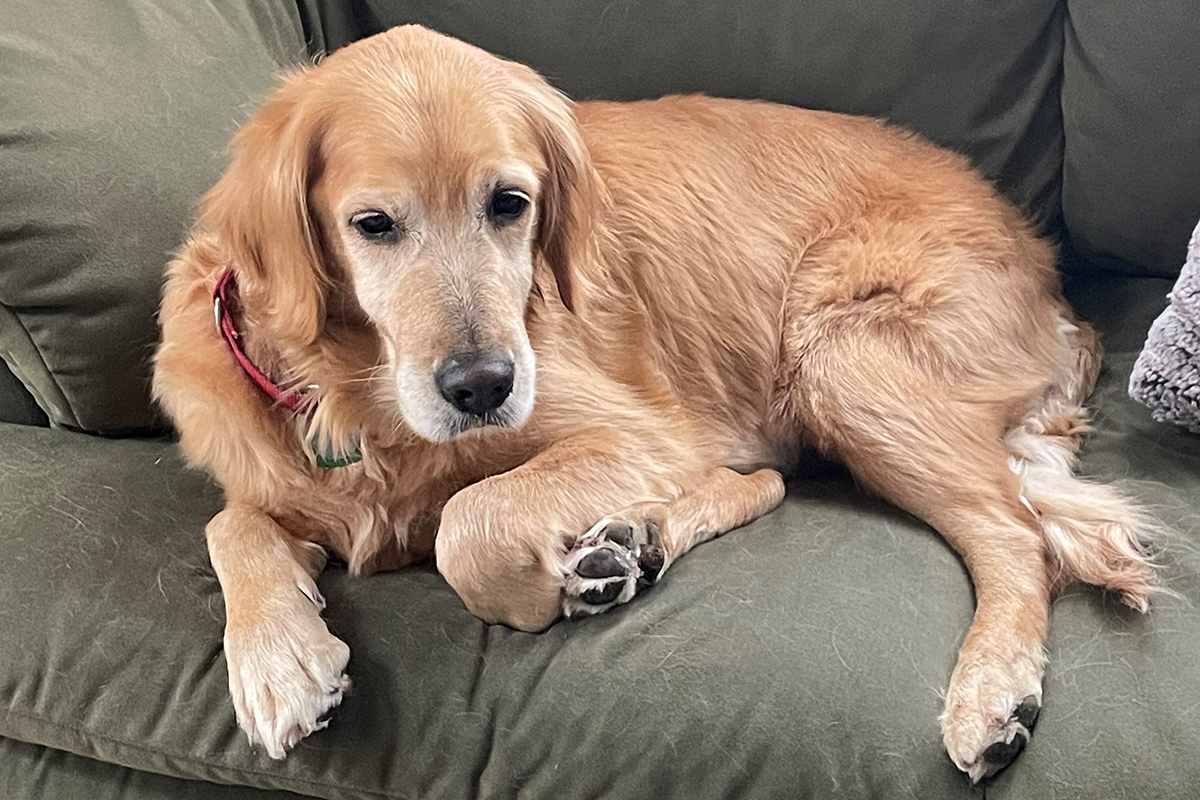 Carol continued working with Darla, building more trust along the way. It was a slow process, but soon Darla began to accept Carol's gentle touch and together they are making slow and steady progress. In time, Darla even began to open up to more humans and allowed the occasional back scratch for a tasty treat.  In early October, Carol made Darla an official member of her family, and noted, "It's one day at a time. Darla needs me, and it is so fulfilling to be able to give her a loving and secure life."