First thing you notice about this pocket-sized kitten are his mesmerizing green eyes, if you can keep him still that is! Cricket may have a rare medical condition, but he also has the heart of a survivor and is ready to play.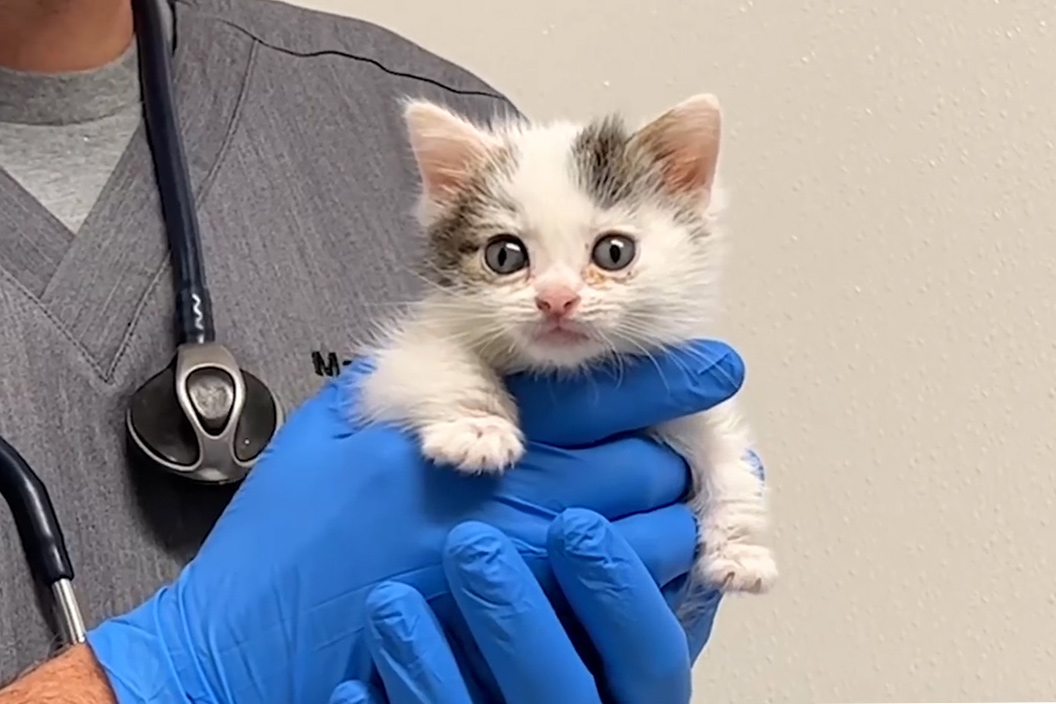 Cricket arrived to North Shore Animal League America as part of a litter surrendered to us from a local home. It was immediately obvious that something was wrong, because Cricket was less than half the size of his littermates. Dr. Mark Verdino, Animal League America Chief of Veterinary Staff, recalled, "We started running some tests. The bloodwork revealed a significantly depressed thyroid function, so we were able to diagnose Cricket with congenital hypothyroidism."
Congenital hypothyroidism is rarely seen in cats. The thyroid hormone is important for the development of the nervous and skeletal systems; kittens lacking this hormone will have related symptoms, such as mental dullness and smaller than usual proportions.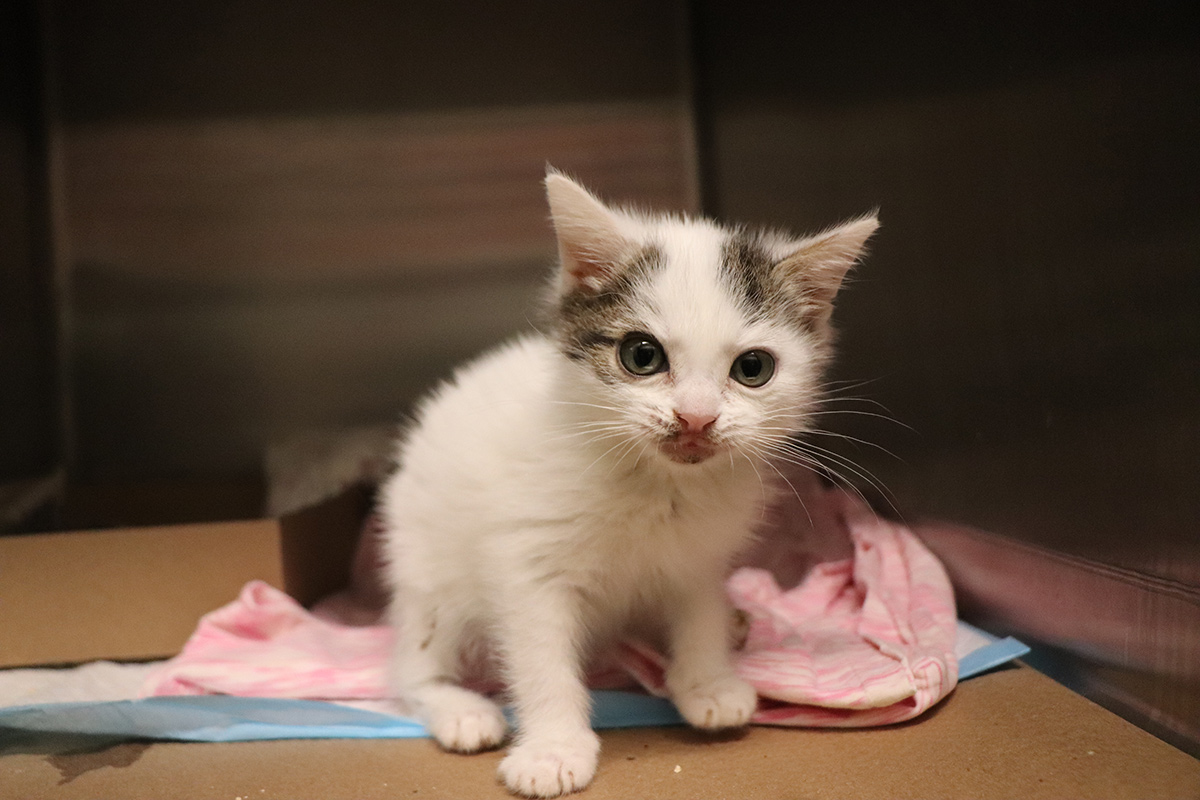 Restoring normal blood levels of thyroid hormone requires the use of an oral thyroid medication supplement, in either liquid or tablet form. "Hypothyroidism is very treatable," said Dr. Verdino, "especially when it is caught early. And with a daily dose of synthetic thyroid hormone, many of Cricket's symptoms can be reversed."
Left undetected, this condition can be fatal, but with daily medication, charming Cricket will have a healthy and active life ahead. Cricket and his siblings are just one of the many litters that come to us during "kitten season" – typically lasting from April to October. It is an especially difficult time for shelters across the country, with an influx of kittens born to stray and feral cats who have not been spayed or neutered. Your support strengthens our community outreach efforts, as well as our ability to rescue and care for the cats and kittens who need our help. Please make a gift today.