Benji, recruited from puppies saved by North Shore Animal League America from an overcrowded shelter, is the first graduating service dog for Putnam Service Dogs. He gives a new meaning to the phrase "second chances" — Benji the rescue dog is going on to a life dedicated to assisting a person with disabilities other than blindness.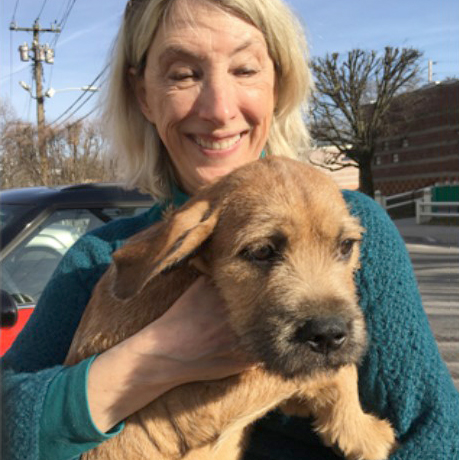 The mixed-breed puppies selected through this partnership go through an extensive and rigorous two-year training course and not all of them make it through.  Next up are Animal League America recruits named Callie, Cary, Chance, and Charlie, all part of the Puppies-in-Training Class of 2019. They still have a way to go, though, to get to Benji's level.
The Head Trainer for Putnam Service Dogs will now train Benji's new owner how to work together with him so he can make her life easier. On one of their first training days, they drove to the pet store where his owner purchased for Benji a brush and several dog beds that he helped pick out!