The Foster Care Program at North Shore Animal League America provides animals in need of rehabilitation, the chance to do so in the comfort of a responsible, loving home under the watchful eye of a dedicated foster parent. Whether its puppies and kittens still too young to be adopted, dogs and cats recovering from surgery, illness, or injury that need a comfortable place to heal, or senior pets in need of personalized nurturing care – this program ensures that all of our animals are given everything they need to make a full recovery and go on to live their happiest, healthiest lives.
In a similar vein, our Pet Sponsorship Program also supports the dogs, cats, puppies, and kittens in need of extensive care from all areas of our organization. The fortunate animals entered into this program are provided with food, medications, veterinary care – everything they need to overcome their existing ailments and thrive thanks to the monthly support of all of our Pet Sponsors.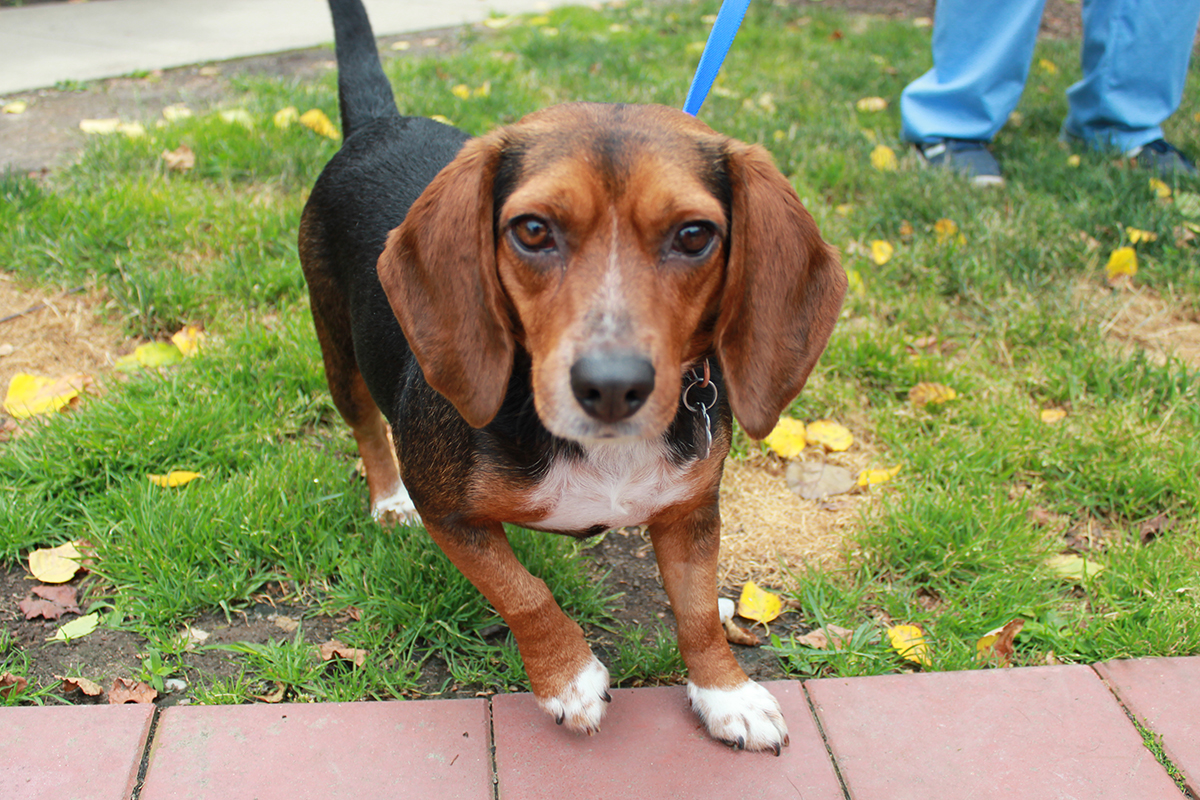 Recently, we had the pleasure of meeting a young Beagle named Sadie Mae, who not only would need the support of both lifesaving programs, but the expertise of our skilled veterinary team in order to live her best life. Originally rescued in 2016 from Tennessee, this sweet girl was dropped at our Port Washington, N.Y. campus just over a year later after her owners could no longer care for her. Extensive testing inside our Pet Health Centers concluded that Sadie Mae had cirrhosis of the liver, an irreversible condition that would only worsen over time. It was also discovered that this little lady suffers from debilitating seizures.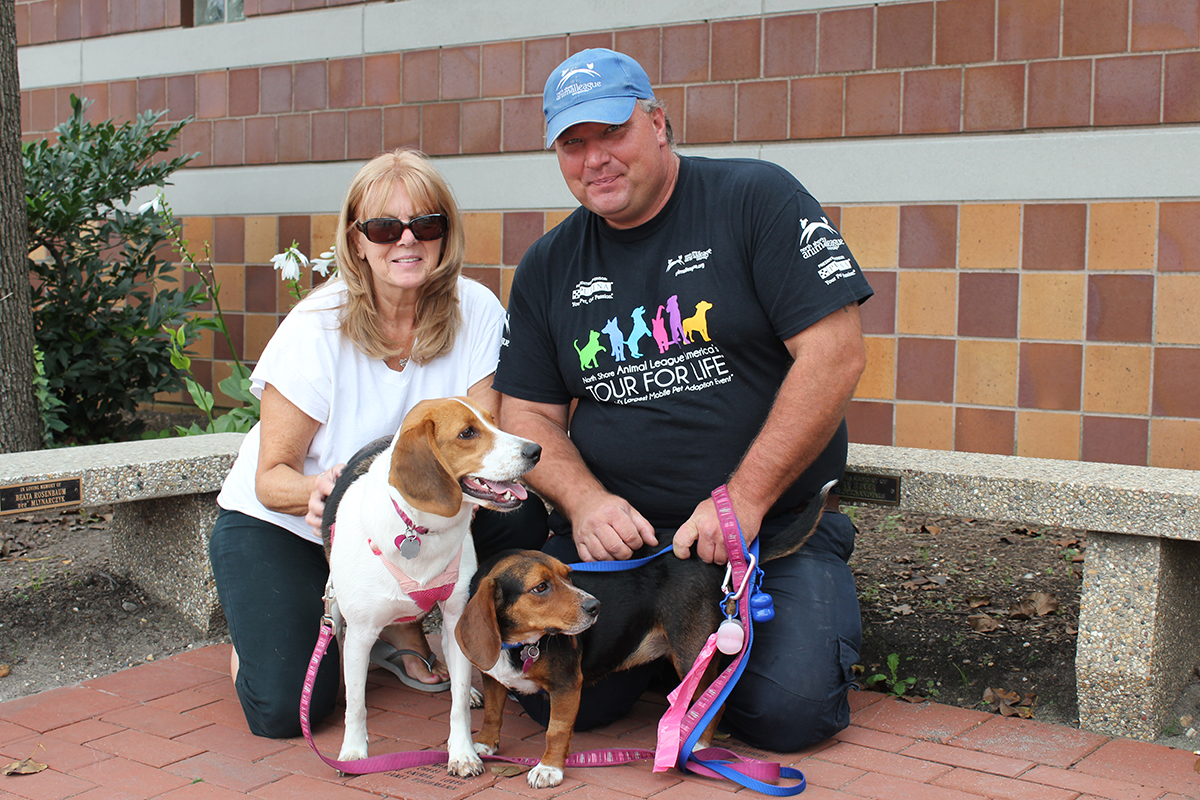 Although medication and regular check-ups can slow the process, it's likely her life will be cut short due to this disease. But Animal League America, all of the loyal Sponsors, and her new foster parent, Corey Ryan, an Off-Site Driver for our organization with a soft spot in his heart for Beagles, will ensure that Sadie Mae will have everything she needs to make the most of her precious life. Corey first met Sadie Mae as she enjoyed a leisurely stroll around our Port Washington, N.Y. campus with one of our veterinary technicians. From that day forward, he and the adorable Beagle have become an inseparable pair.
"I lost my boy, Fred, about four hours after I returned from Tour For Life® this year. He was a senior and took a turn for the worse while I was away, but fortunately I was able to say goodbye. I also have another Beagle named Ella Mae, who I adopted back in October of 2017, so when I happened to meet Sadie Mae earlier this summer, I basically knew at that moment I wanted to take her in," Corey said. "Once I heard her story there was no way I could let her spend the rest of her life without a family."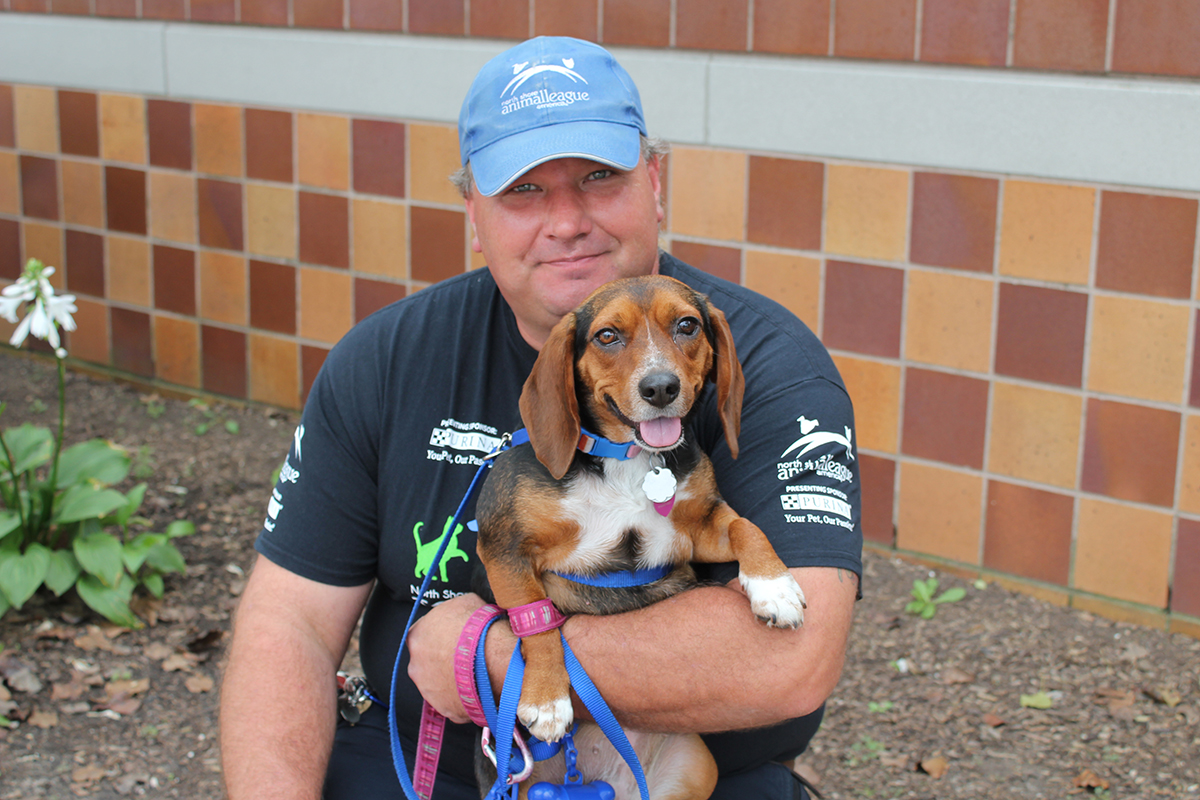 Sadie Mae certainly has a family now! She spends her days enjoying her favorite snacks, playing chew toy Tug-of-war with her doggy sibling, Ella Mae, and closes it out snuggled up right next to dad in his bed; the life of luxury every pet should have the chance to experience. Although Sadie Mae still battles seizures and will be on medications to fight the progression of her liver disease, this resilient girl will always have the love of a pet parent who cares for her wellbeing and wants nothing more than to watch her live her life to the fullest.
"Caring for a special needs pet certainly takes time and patience, but I wouldn't have it any other way," Corey said. "Whatever I can do, however I can provide her with a better life is what I will do."