Saved as part of a National Mill Dog Rescue mission in February that included 50 small breed dogs, young Tillie had already proven herself to be a survivor. Life in a commercial breeding facility, like the one Tillie was rescued from, typically means inhumane conditions where dogs are treated solely as commodities.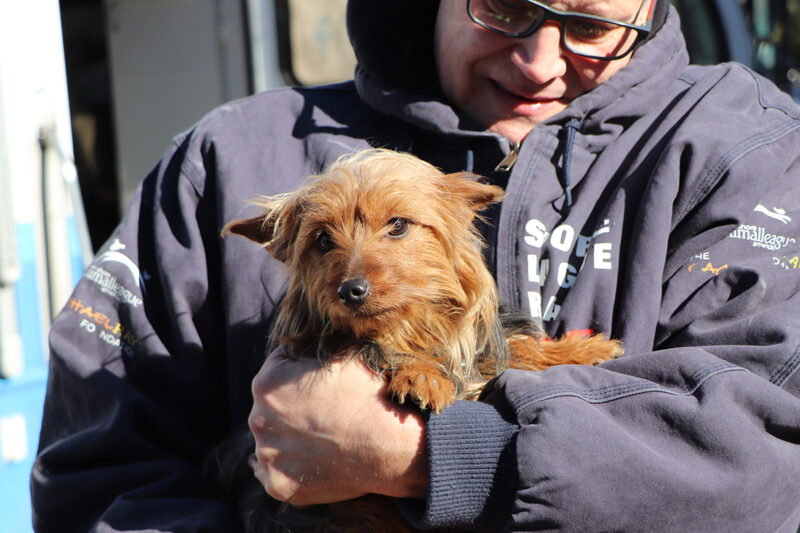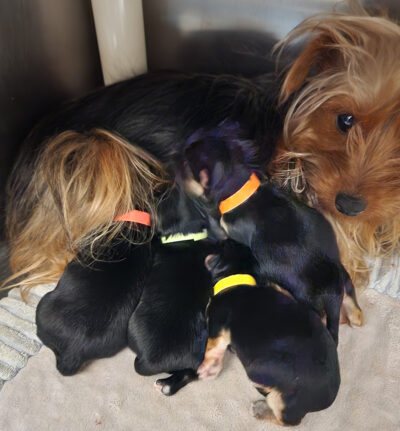 We were thankful to have this sweet Silky Terrier girl in our care, and shortly realized her condition was more complex. Though barely a year old herself, Tillie was pregnant. Given her young age and diminutive size, we knew that it was possible she could struggle with delivery.
Thankfully the first-time mom was in our loving and expert hands, where we could do our best to ensure that Tillie would survive her labor. If she hadn't been rescued, this would have been only the first of many litters her body would have been put through. We didn't have to wait long. After a couple weeks, Tillie safely gave birth to five puppies, though sadly one was stillborn.
Innately protective, Tillie has proven herself to be a helicopter parent already and keeps an anxious watch over her brood. Her four puppies are all thriving, and hopefully in the coming weeks, as Tillie settles into the comfort and care in our Pet Health Centers Nursery, she will begin to relax and realize her hard work is done.
Tillie is worthy of a life where she can be playful young pup she is. This Silky Terrier family has much to look forward to, and we will stay with them every step of the way until each one of them has the loving home they deserve.