Pet Sponsor Program Continues to Provide Hope for Animals in Need of a Chance
At North Shore Animal League America, we go above and beyond the call of duty to make every effort to provide the best quality of care for every animal that we rescue. No matter their species, breed, or medical history, our veterinary and shelter teams do all they can to ensure every dog, cat puppy, and kitten receives an opportunity to live a happy, healthy life. Sadly, some of the animals that come to us have been abused or neglected, and others are injured or suffer chronic illnesses.
Sometimes these animals will require extensive individualized care throughout their lives, so we rely heavily on our foster parents, adopters, and of course, our devoted sponsor parents, to ensure these little survivors have everything they need to thrive. Funded by our selfless donors, the Pet Sponsor Program allows us to provide extensive medical care for many special needs pets, as well as countless pregnant mothers and their babies in our Sponsor Nursery. Currently we have 34 animals enrolled in this one-of-a-kind program, including several animals who would have otherwise been euthanized if not for our no-kill promise.
"This program has helped us enrich the lives of so many deserving animals who otherwise wouldn't have many options at all," said Diane Johnson, Animal League America Vice President of Medical Services. "Without the wonderful support of our donors, these precious animals, who have endured so much during their lives, would never have the opportunity to know what it feels like to be loved as part of a family. Whether injured, ill, special needs, all of these animals need us to make their lives as comfortable as possible while also helping them get adopted. We are fortunate to be able to achieve that with the generous support we receive."
Created in 1997 as a way to expand our reach, our Pet Sponsor Program has brought hope to the lives of more than 115 chronically ill and severely disabled animals in need of the type of personalized compassionate care that only the world's largest no-kill rescue and adoption organization could provide. Dogs like Blaze, an international rescue from the Cayman Islands, who arrived with his front left leg amputated at the wrist, and Mars, a handsome Pointer mix born with cerebellar hypoplasia that reduced his neurologic functions and caused him to have uncoordinated movements and tremors. These dogs would have likely been euthanized if not for our promise to our no-kill mission, but instead found the warm embrace of adopters who cherish them. The program also ensures the human parents of cats like Sonic, a green eyed beauty, who suffers from a severe heart murmur and inflammatory bowel disease, and Brando and Cyrus aka Howard and Sirius, brothers who suffer from a myriad of serious issues, never have to worry about finding a trustworthy veterinarian or the burden of sky high medical bills.
By pledging a monthly gift, not only are you helping to provide care to animals who need it the most, but you are allowing our organization to prepare to be there for all of the animals who will need our support in the future. Since 1944, Animal League America has steadily grown into a leader in the no-kill movement, a pioneer in humane relocation, and a shoulder to lean on for companion animals in desperate need of saving. It's the generosity of our donors that has made that possible.
"Thanks to Animal League America's Pet Sponsor Program I'm able to provide the boys with everything they need to be happy and healthy," said their mom Joan Levy. "They sure are spoiled in every sense of the word. I can't say thank you enough to all of the pet sponsors for their generous donations. Thanks to your sponsorship I'm are able to provide Howard and Sirius with all of the food and medical coverage they need to live happily ever after. They truly deserve the best of everything."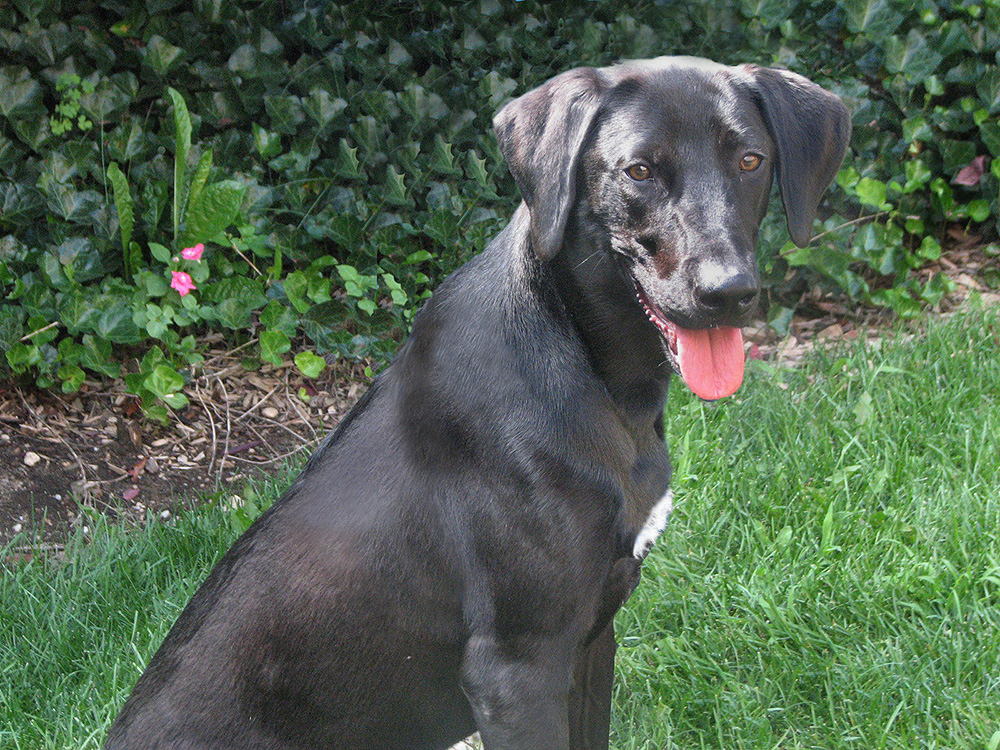 One of the animals who enjoyed the benefits of this unique program for more than a decade was Bradley. The handsome Black Lab mix came to us from a municipal shelter in Tennessee as a puppy with severe respiratory issues and a diagnosis that would require emergency surgery and extensive care throughout his life. After a long stay in the care of our medical facility, Bradley was finally adopted into a responsible, loving home where he lived as a cherished member of the family for 10 years. Although this sweet dog recently passed away at the age of 11, his life will always be remembered because of the unprecedented support he received from his sponsor parents. Bradley is just one of example of how our Pet Sponsor Program provides hope for animals with nowhere else to turn, and hopefully his story serves as inspiration for more people to open their hearts in support of the animals who need it most.
When you become a monthly sponsor not only will you help improve the life of a very special dog, cat, puppy, or kitten, but you'll receive:
A personalized certificate and color photo of your chosen pet
A letter of appreciation from our President J. John Steveson
Quarterly updates on the wellbeing of all our special needs pets
If you are interested in sponsoring one of our deserving pets, visit animalleague.org/sponsor.